Samsung introduces new Neo QLED 4K, 8K/ QLED 4K/ Lifestyle TV/ Freestyle TV
Samsung Electronics has introduced the latest high-quality 2022 TV Series in the Myanmar market.
On July 18, 2022, Samsung's latest TVs Neo QLED 4K/ 8K/ QLED 4K, Lifestyle TVs, The Sero, and The Serif as well as new Freestyle products that are awarded the Gold award at the International Forum (iF) Design Award 2022 at Crystal Ballroom, Lotte Hotel, Yangon, with Poe Ma Mi Thar, Thurain Kyaw Moe, and Christina Lin.
NEO QLED 4K/8K
Samsung's latest NEO QLED 8K TV integrates Quantum Matrix Technology and Neo Quantum Processors 8K technologies to enjoy clearer and more natural picture quality through a wide screen. In comparison, Quantum Dot technology is provided to enjoy many colorful images at the same time for NEO QLED 4K TV. 
Photo Source https://www.samsung.com/mm/
QLED 4K TV
With the Quantum Processor 4K Lite, Samsung's latest QLED 4K TV is designed to take up as little space as possible with a beautiful body design and widescreen, providing clear and colorful 4K-level picture quality.
Lifestyle TVs – The Sero & The Serif
Samsung also introduced the new TV models, The Sero and The Serif, which are lifestyle TVs that have been created in combination with the most innovative new technologies along with luxurious design. The Sero and The Serif TVs have been developed to deliver crisp and clear picture quality with these unique new TV features.
Freestyle TV
The most innovative new product of Samsung, Freestyle brings users a smart TV viewing experience that can be easily connected anytime and anywhere with a 180-degree design. The screen width can be adjusted up to 100 inches, and the light transmission capacity of 550 lumens and HDR10 functions are combined with the high sound quality functions of the 360° speaker and 5-watt woofer to enjoy the clearest images with a different experience. Users can connect to Samsung Freestyle via Bluetooth connection or Through built-in Certified OTT applications and enjoy their favorite entertainment programs, movies, and songs.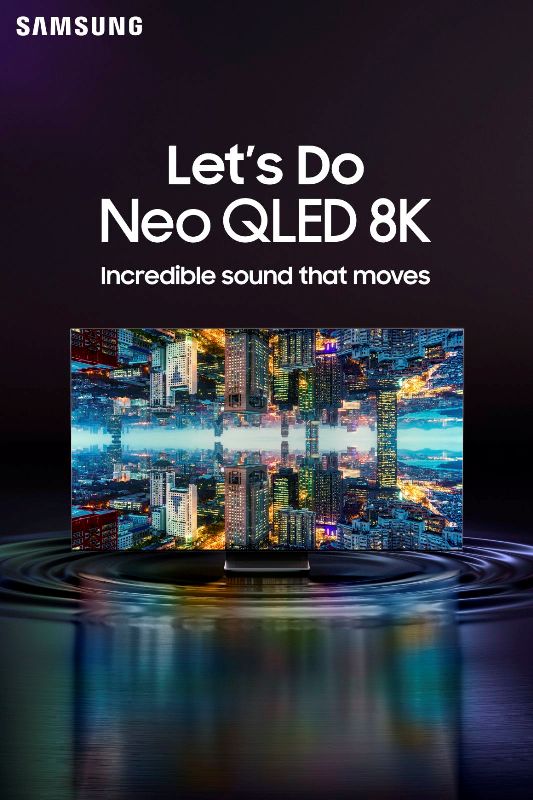 Photo Source https://www.samsung.com/mm/
In addition, Samsung Myanmar is launching promotion programs of a Buy 1 Get 1 program where users who purchased new 2022 TV models can get 1 TV of a related TV model as a gift, and a Cash Back Trade-In program where users can get a cash gift of 150,000 to 250,000 kyats.
Visit the following link for more.