Online Business and Management Course launches at Strategy First University Extension (SFUx)
Strategy First University Extension (SFUx) has launched an online Certificate in Business and Management.
To become a good business leader in the future and to have good management career opportunities in the business field, you will be able to learn management challenges, work processes in organizations, international marketing concepts, financial management skills, human resource management, entrepreneurial and start-up business as well as practical digital marketing technology, psychology, event management, and office computer training from SFUx online classes.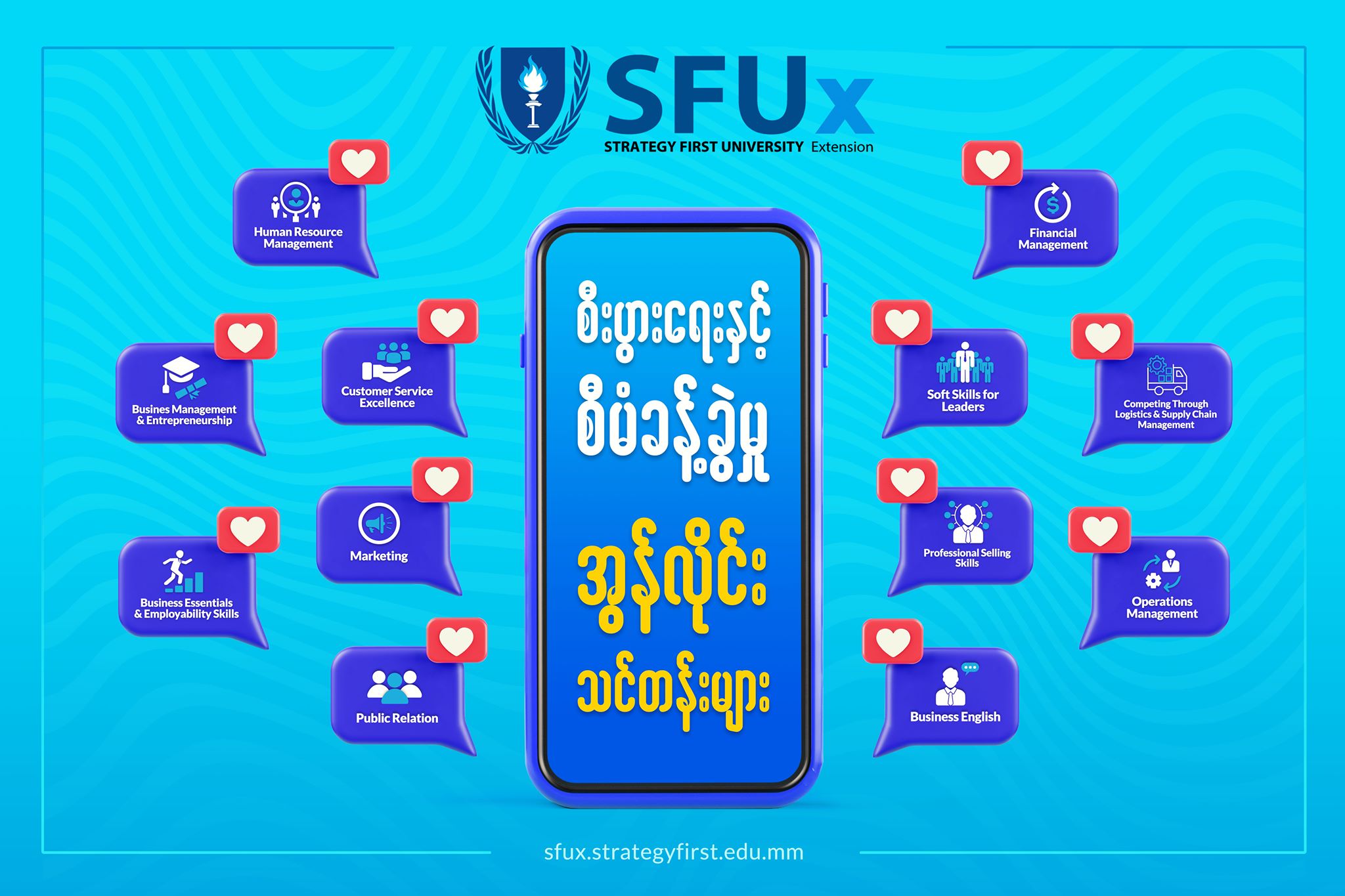 Photo Source https://sfux.strategyfirst.edu.mm/
The classes to be launched are as follows.
(1) SFU Diploma in-Business Management and Entrepreneurship
(2) SFUx Certificate in – Business English
(3) Business Essentials and Employability Skills
(4) Competing Through Logistics and Supply Chain Management
(5) Customer Service Excellence
(6) Entrepreneurship and New Venture Creation
(7) Financial Management
(8) General Management
(9) Human Resources Management
(10) Marketing
(11) Operations Management
(12) Professional Selling Skill
(13) Soft Skills for Leaders
Self-employed and employees, university students, those who want to integrate while learning their respective subjects, young people who are self-employed and entrepreneurs who want to expand their existing business, those who have little time in the workplace and want to study business and management, and those who want to study management skills across Myanmar can attend the class.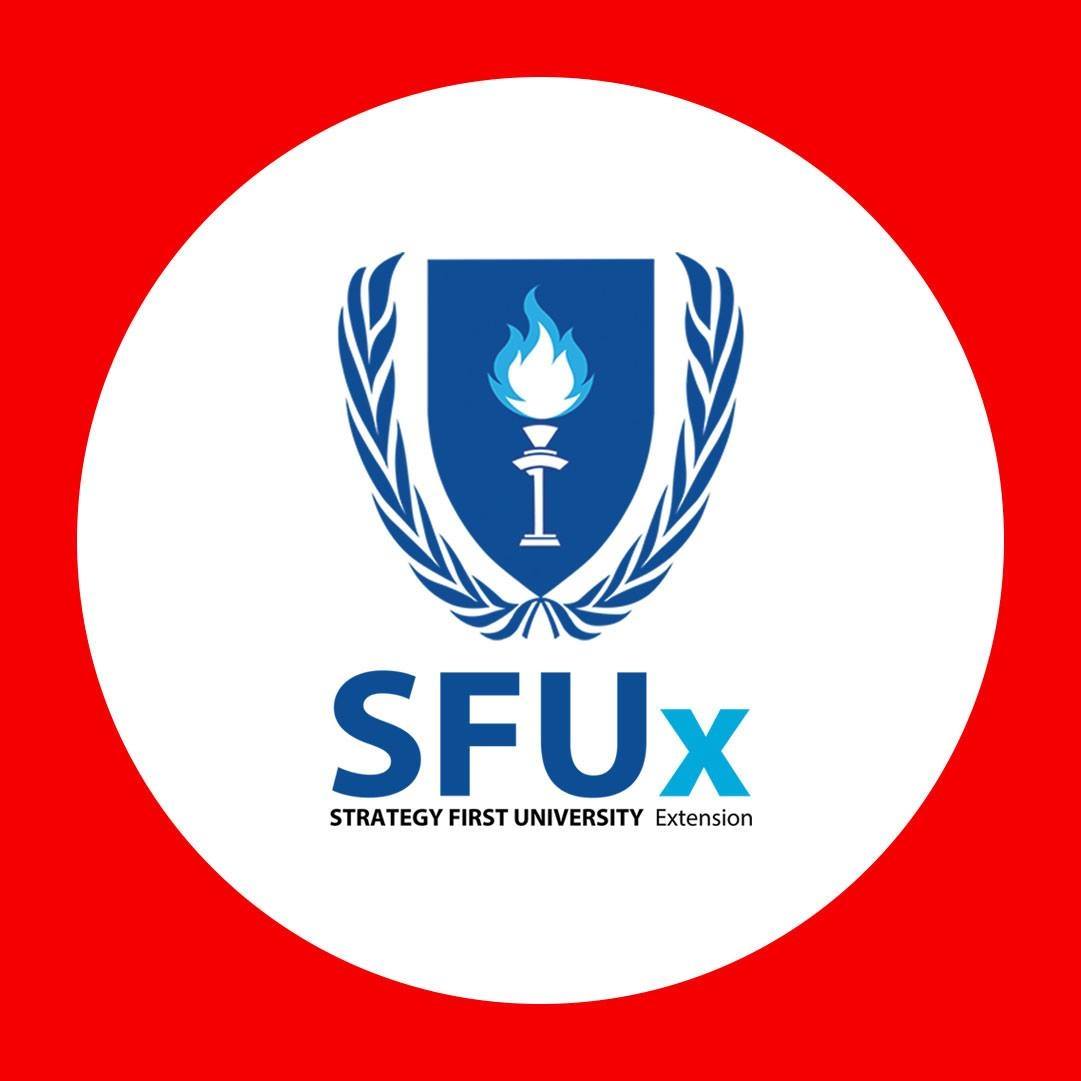 Photo Source https://sfux.strategyfirst.edu.mm/
The detailed information of class fees and outlines of each class can be found through the link below.
Detailed information – https://sfux.strategyfirst.edu.mm/
The course fee is 10,000 Kyats (For New Student). You can enjoy Refer Discount if you register with your friends' SFUx Student ID (Student Card Number).
In addition, there will also be free seminars by teachers and well-known business persons from Strategy First University. If you do not complete the training during the training period, you will be able to complete the training within one year.
You will be able to learn pre-recorded videos through the SFUx Mobile App and the SFUx Website. You can study one lesson per week for each Certificate course and the duration of the course is around 15 minutes. You must pass the Unit End Test at the end of the course, and if all units pass, you will be able to pass the Course End Test again and obtain a Certificate.
You can register for the training at the following link.
https://sfux.strategyfirst.edu.mm/
Visit the link below for more.