Best applications to learn language for youth
People of young age should do lifelong learning in their life. They might know that language is an essential subject to learn in their life. As technology advances, learning styles for people have changed. Today, people can learn a language through the applications on their mobile phones without having to attend class or school.
Educational apps like Duolingo, and Babble are interesting and useful to learn a language. And HelloTalk and TripLongo applications are the best choices if you want to use questions and answers or chat as a social. Mindsnacks, Leaf apps, and card games like Memrise, AnkiApp, and Tinycards apps are useful if you want to play educational games. Here are some of the mentioned apps that you should try.
(1) Memrise
Memrise is a fun vocabulary practice gaming application which allows you to practice up to 21 languages. Users can practice vocabulary from famous books (eg; Japanese naughty words, Harry Potter and the Philosopher's Stone) using this application. Click the link to install the application. 
(2) LinguaLift
This app is intended for those who want to practice with a complete language learning program. Users can use the "USE THE TUTORS" function after signing up. Different from other language apps is that it has clear grammatical explanations and vocabularies. The lessons are divided into 10 to 15 minute sections to enable you to do interesting lessons daily, and an algorithm based on the trainee's progress can be easily identified. Click the link to install the application.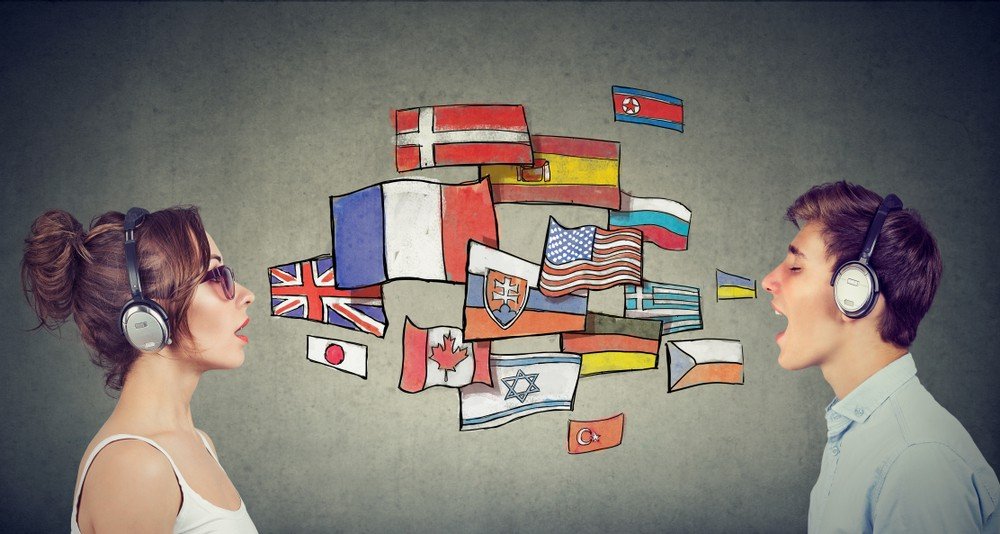 Photo Source https://www.facebook.com/MMEducationGuide/posts/3225015107775687
(3) Duolingo
Duolingo is a Language Learning Website (or) App built to learn language at home without having to attend classes for those who want to learn language. Duolingo is also one of the popular language learning websites across the world. In addition, users can learn 22 different languages with 99 courses on both websites and apps. The app has been designed so detailed that it doesn't even seem free and is helpful for those who want to learn in their bed or at home. But, users need to be fluent in English as English is used as an integral part of learning other languages and some developed countries offer learning in their native language. Visit the link for more. 
(4) HelloTalk
HelloTalk app is intended to make speaking practice easier and more convenient. Users can practice their speaking skills by chatting with native speakers on apps like WhatsApp which has the most native speakers. Follow the link to install the application. 
(5) Babbel
Babble is also a free to learn application. The app includes over 40 lessons. Click the link to install. 
(6) TripLingo
This app is intended for travellers who need to practice their language skills before travelling. TripLingo app can also translate English into other foreign languages. Install through the link.