Vector Online Learning Platform for those who want to learn Computing Skills
As the technology age is developing these days, teaching and learning technique are also changing in a various way. And it can be said that one of the most important things of today is a shortage of time. For that reason, each of the courses that are offered on the Online Learning Websites are mainly designed to just focus on the key points in order to reduce the time needed to learn something new. Vector Online Learning Platform is also one of the essential learning platforms. Due to today's digital learning system, the Vector Online Learning Website has been implemented as a learning tool for people.
The Vector Online Learning Platform is designed for each course if the learner wants to learn just one single program. Because of that, the learner can learn in a short time and do not need to spend a huge amount of money. 

Photo Source – https://www.facebook.com/vector.com.mm/
It is also said that the one has to understand the course first and will become an expert in that skill after that. One of the advantages of using the Online Learning Website is that the learner can replay the course again and again without needing to be worried until fully understood about the content. Furthermore, the learner can learn the courses anytime anywhere and study freely without needing to worry about anything as everything is depending on the learner himself. In the near future, Self Study and Self Control will be penetrated into the education system and will get huge success.
Photo Source – https://www.facebook.com/vector.com.mm/
The server admin will track the situation of the learners in Vector Online Learning Platform and the admin will connect with the learners to ask questions by any reasons. In fact, an online exam need to take after each lesson and the passing mark is 50. And there will be a final exam after completing all the lessons. Once the learner has done answering the final exam, the score of pass/fail situation will be known with just the click. When the learner gets 65 marks on the exam, the certificate for that course will be awarded and send to the learner's mail directly.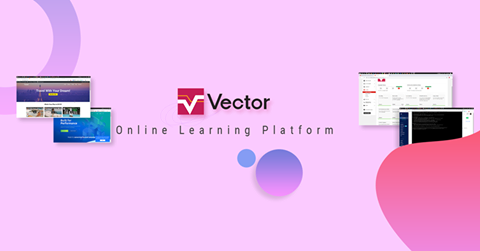 Photo Source – https://www.facebook.com/vector.com.mm/
The lessons that are included on the platform are Web design courses, Video Editing Course, Basic Computer skills, Microsoft Word Online Course, Microsoft Excel Online Course, Microsoft PowerPoint, Adobe Photoshop, AutoCAD Online Course, Adobe PageMaker the like. Moreover, the learner can choose the interested course or also read the educational articles on the website. If you want to learn the courses, you can transfer the certain amount of fee to the bank account showing on the website. For more information, check the link below.
https://www.facebook.com/vector.com.mm/