Top 5 the most used Photo Editing Applications
Memory is one of the priceless things in our life. Long-time ago, we used to write down our memories in the notebook to remember those memories. However, in this era, we love to take photographs of our daily activities as well as all memorable moments. We can also keep these memorable photos on our smartphones easily because of technological advances. Moreover, as social media, for example, Facebook and Instagram become popular, we love sharing our photographs with our friends on social media.
Because of human nature, we like the most beautiful and the best things. Instead of uploading the original photos without retouching, so, the likelihood we may readjust the brightness of the photos, and we may add some effects to upload on social media. Here are the most useful 5 photo editing applications that can be used in both Android and iOS to get the most astonishing smartphone photographs.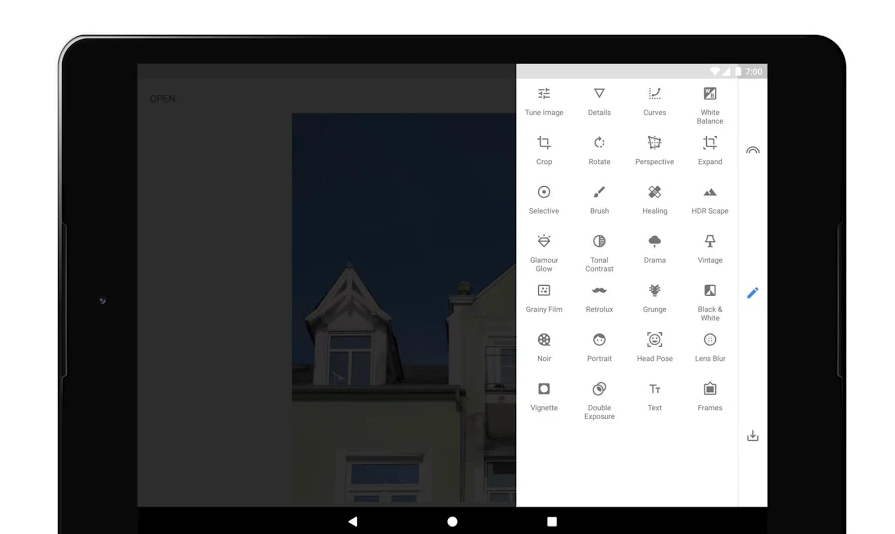 Photo source – https://bit.ly/2Ty3InS
(1)  Snapseed
Perhaps, you have heard about Snapseed application albeit you have not used by yourself. Snapseed launched by Google is the essential Photo Editing Tool for smartphones. Not because it has a comprehensive set of functions and tools, but because it is user-friendly as well. Even if you cannot properly use its functions and tools, you can still edit the photos effortlessly by its Auto Effect.
Download here: https://play.google.com/store/ apps/details?id=com.niksoftware.snapseed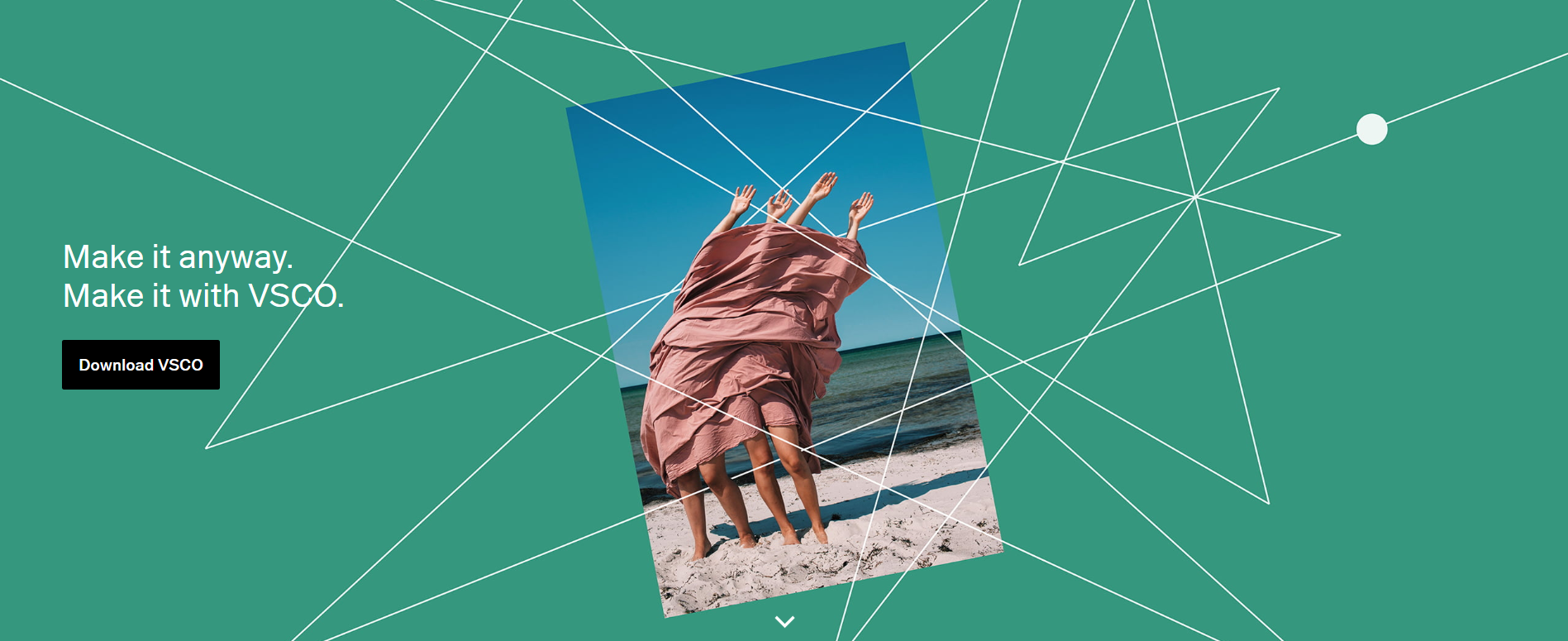 Photo source – https://vsco.co/
(2) VSCO
If you are a sort of person who likes to make the beautiful photos, who likes to add the effects and likes to play the colour of the photos to change the look of the photos, VSCO must be chosen as Photo Editing Application. VSCO focuses on White Balance, Shadows, Highlights and Exposure which are crucial to a photo. Besides, build in presets are also present in this application and those presets can be used easily. In addition, you can also customize your own presets to edit the photos as well as you can purchase the presets from the internet. VSCO can be asserted as the Best Photo Editor for people who like to share their edited photos on social media especially Instagram.
Download here: https://apkpure.com/vsco-photo-video-editor/com.vsco.cam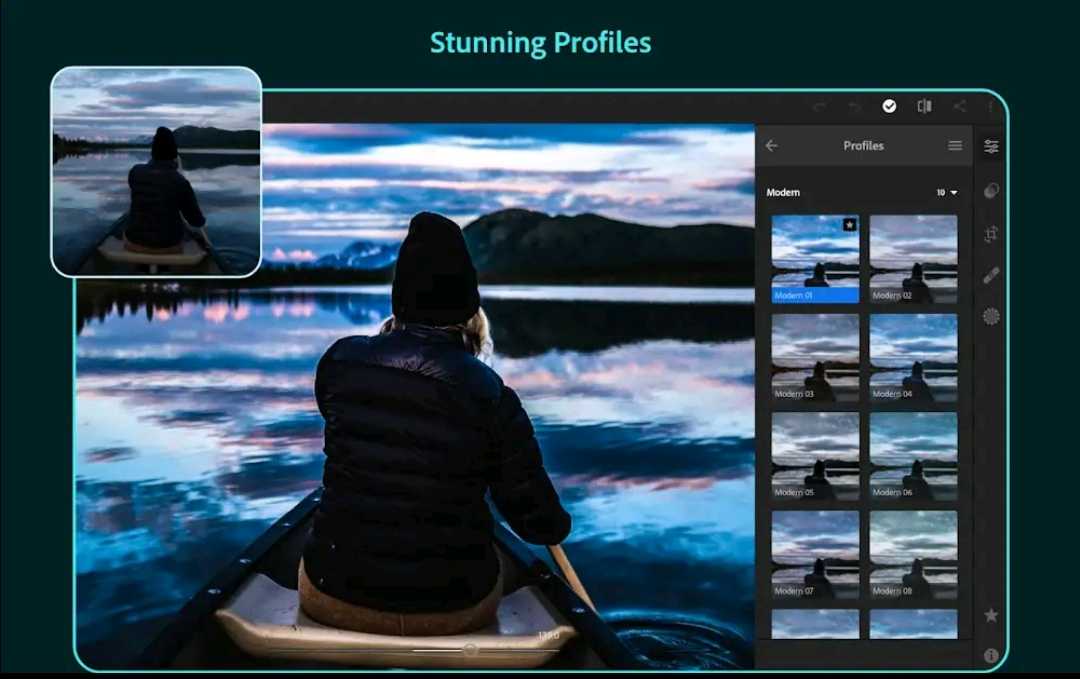 Photo source – https://bit.ly/370q712
(3) Adobe Lightroom
Adobe Lightroom coming from computer software is another popular Photo Editing Application. It is technologically more advanced than other photo editors usually we use. In addition to a complete set of the editing tools, Adobe Lightroom can be linked to and accessed from any other phones or computers which logged in with the same ID of Adobe Cloud. Due to this Cloud, it is very comfortable to use it.
Download here: https://play.google.come/store/apps/details?id=com.adobe.Irmobile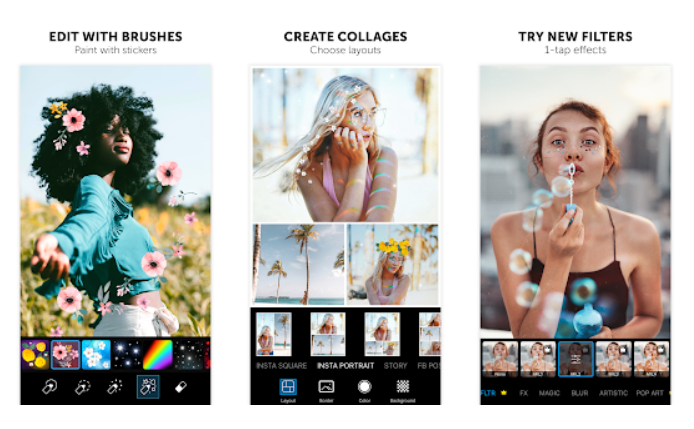 Photo source – https://bit.ly/3anuUfl
(4) PicsArt Photo Studio
There are over millions of PicsArt users and PicsArt became one of the most used Photo Editing Applications in 2019. The reason PicsArt is such a popular application is due to a variety of options for customizing the photo the way you like, photo collage feature and different Effects as well. It comes with a built-in camera and you can even share the photos you edited by this application on its social network.
Download here: https://play.google.com/store/apps/details?id=com.picsart.studio.light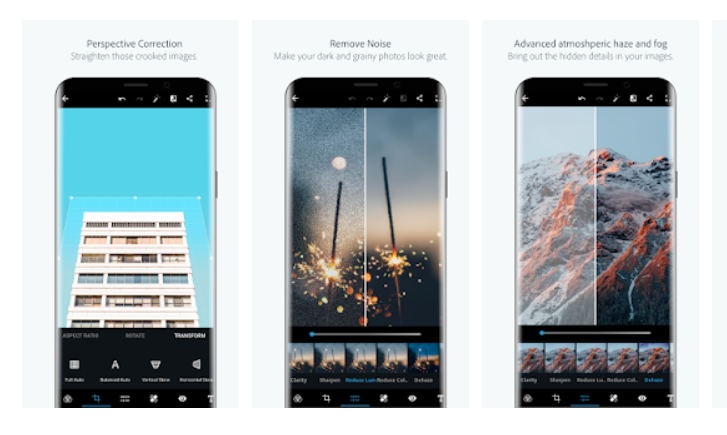 Photo source – https://bit.ly/3ak0IBJ
(5) Photoshop Express
Photoshop Express is an excellent photo-editing application for quick, easy and simple editing in the smartphone. The necessary features to manipulate photos like Crop, Straighten, Rotate, Flip and others are packed in this application. Once you have done editing, either you can save the edited photos in your phone or you can share them directly to Facebook, Twitter, and other social networks.
Download here: https://play.google.com/store/apps/details?id=com.adobe.psmobile