Voice packages of telecom operators in Myanmar until the end of August 2022
MPT has already announced the upgrade of its existing Copper Cable System with an advanced FTTH system or Fixed wireless system (FWA system) in Shan State and Bago Region in order to improve quality and provide better services.
The system upgrading is already completed for those areas and MPT would like to inform you that all Auto-Telephone Services via Copper Cable Network will close permanently on September 29, 2022, and customers cannot use Auto-Telephone services through Copper Cable System.
However, customers who want to use MPT's Auto continuously- Telephone Services through the advanced system, can communicate to the MPT office as below and MPT is happy to assist our customers in providing our services.

The followings are the voice packages of telecommunication operators in Myanmar until the end of August 2022.
Here are the voice packages for MPT users.

Other voice packages are as follows: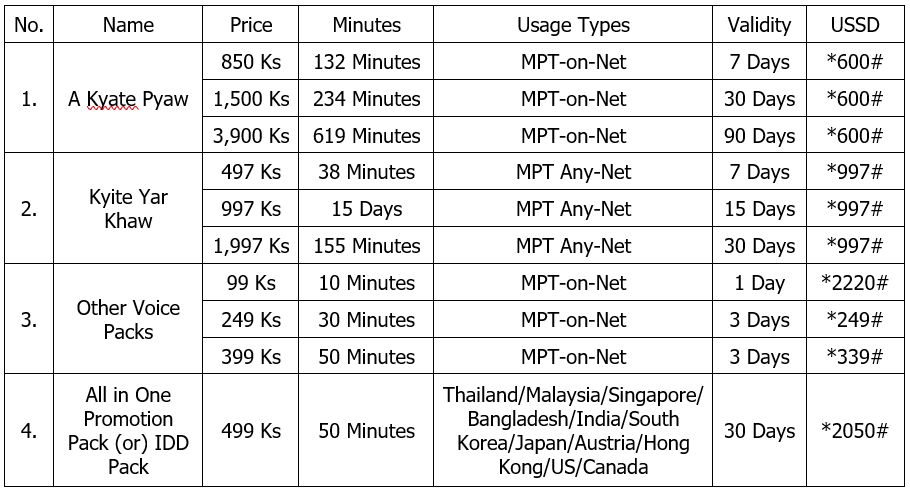 Packages from MPT4U that are not provided on the Website are as follows:

Voice packages for Atom users can be found below.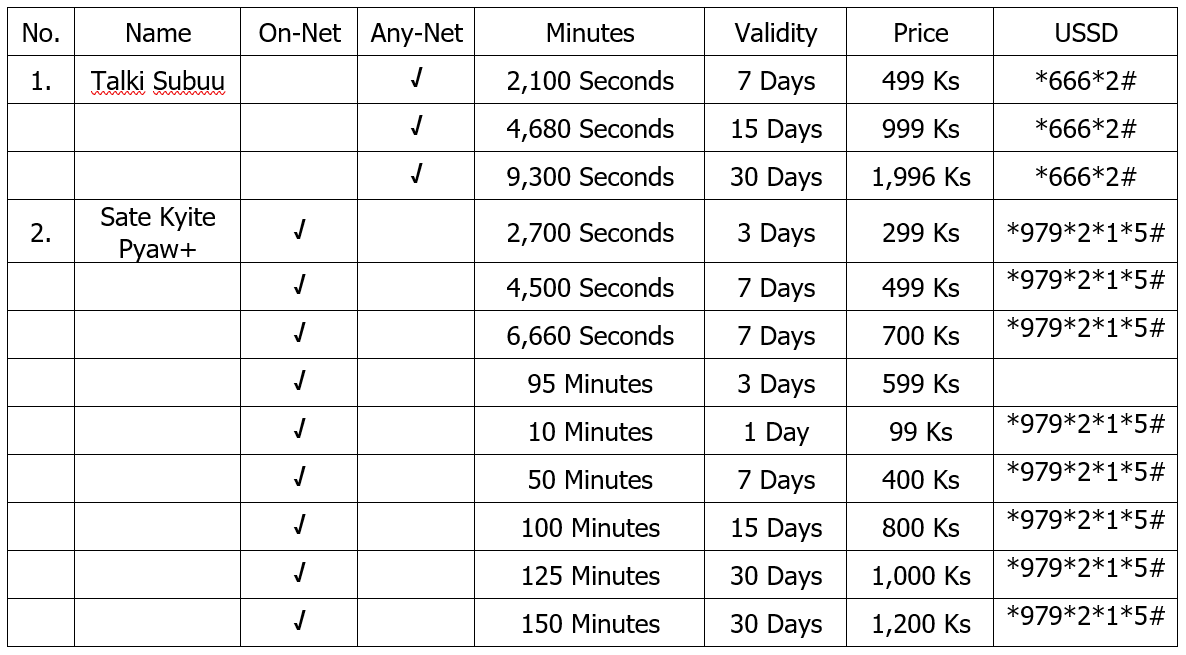 International Packages are as follows: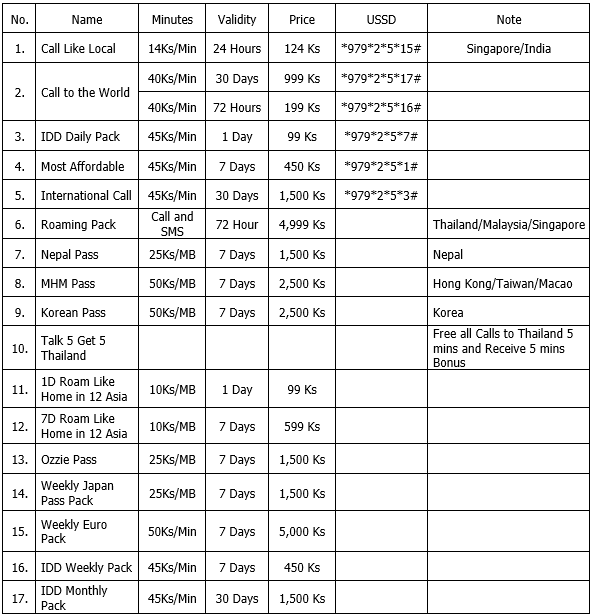 Here is the voice package for Ooredoo users.