WhatsApp is testing a Global Voice Message Player for iOS
WhatsApp is working Global Voice Message Player for its app on iOS devices. This feature will let you listen to voice notes even when you switch to a different chat.  if you start listening to a voice message of a friend and someone else sends you a text, you can switch to this other chat and reply to the other person at the same time.
Only a small number of users can use it as it is still in the beta stage. WhatsApp also tweaked a bit of how the player will look like. As you can see in the screenshot below, the voice message will appear on the top of the app with a play/pause button, the name of your contact, and a close button to dismiss the message.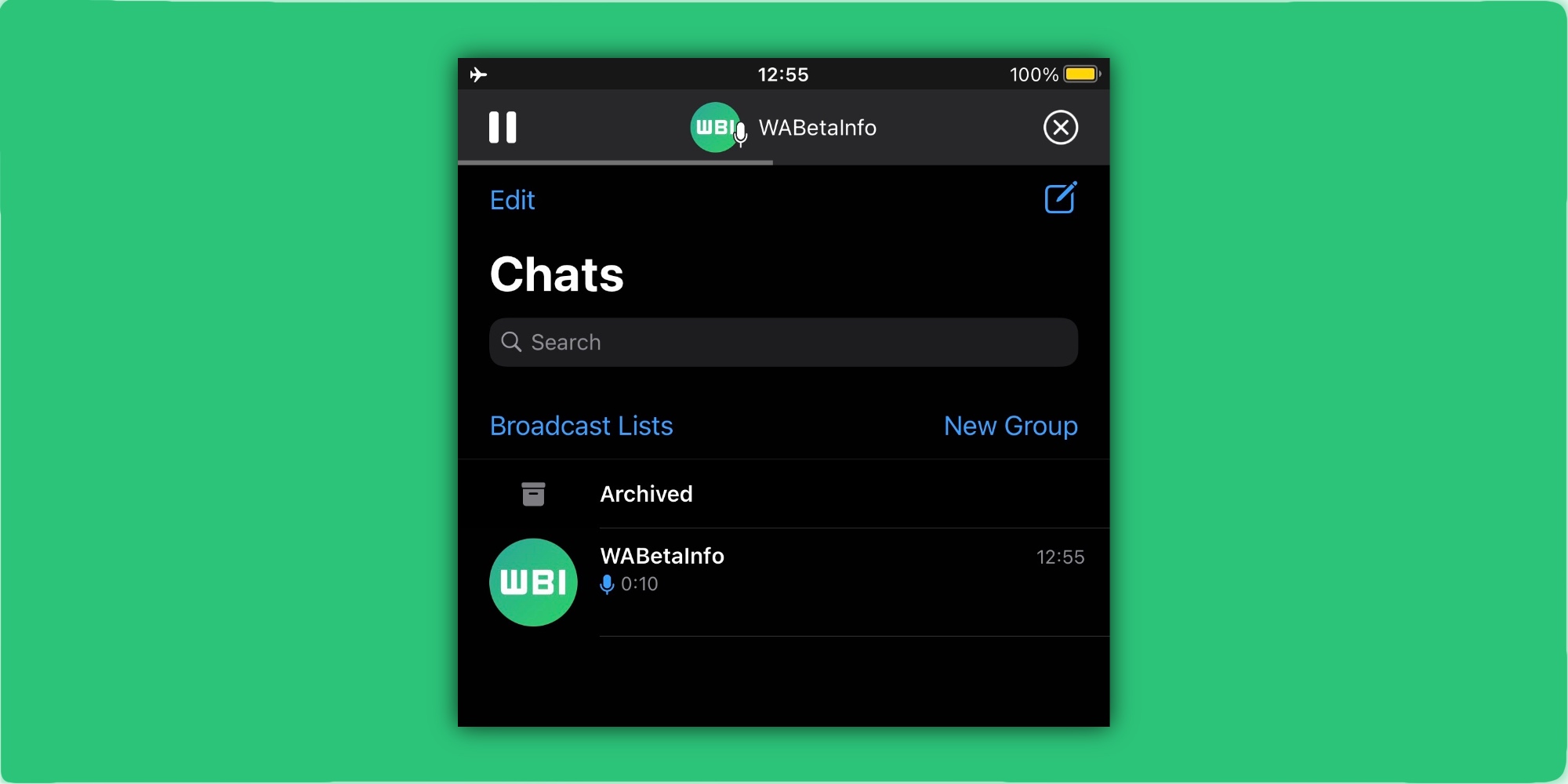 Photo Source https://9to5mac.com/
The Global Voice Message Player is on the way but some will not be able to use it yet. And it's still not clear when this function will be available to all users on the stable version of the app.
Not only that, the app is set to add your contacts' profile photos in notifications whenever someone sends you a message. With that, every time you receive a new notification on WhatsApp, the name of the contact will appear as well as their profile picture.