Beyond Better Health: ATOM partners with Trust Oo to launch telemedicine services for the Myanmar community
ATOM provides free and unlimited 24/7 health-related teleconsultation services to all customers in collaboration with Myanmar's leading healthcare center, Trust Oo Co., Ltd, which signed an agreement on September 30.
This partnership came to fruition with the intent of providing essential access to healthcare services in a more advantageous and rapid way and narrowing healthcare access disparities between urban and rural areas of the country. This service will thus enable individuals to access remote professional healthcare advice without an actual clinic visit during the COVID-19 pandemic.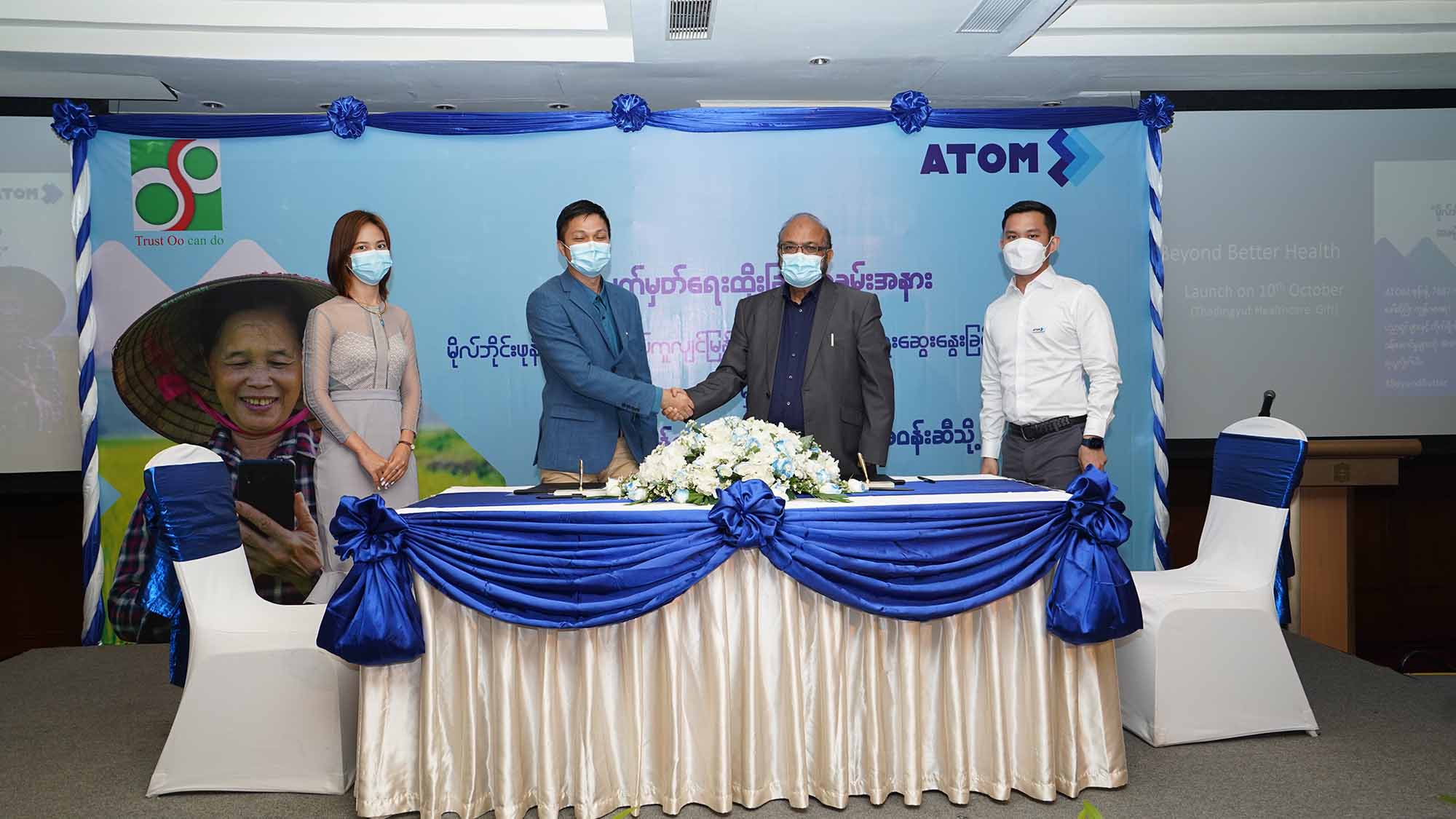 Photo source atom.com.mm
"As ATOM commits to advancing the telecommunications of Myanmar, we look to provide the best of our services in any sector that may be of need for our customers. Healthcare has never been more important than now, especially during the pandemic. Thus, we want to easily connect patients with healthcare professionals from Trust Oo Co., Ltd. with this 24/7 free consultation service. Without needing to go to the hospital, users and patients can conveniently and freely call the hotline service and get the help they need as soon as possible. This is our Thadingyut's healthcare gift to our valued customers," said U Win Paing Kyaw, Deputy Chief Executive Officer of ATOM.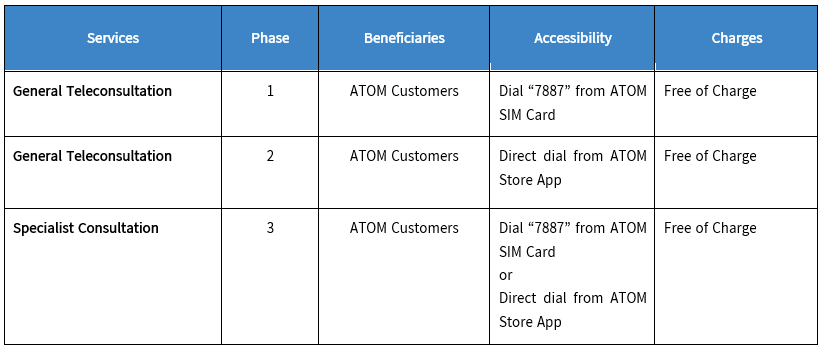 Users and patients across Myanmar simply need to dial '7887' with their ATOM number and will be directly connected to the healthcare services. They will be greeted by an interactive voice response (IVR) and instantly taken to a healthcare provider where users can consult regarding their medical conditions, and such scope of services include symptom-based consultation, reproductive health, beauty & health lifestyle, non-judgemental counseling, daily health tips, and hospitals & clinics directory. Doctor-patient confidentiality applies, and users' medical history and records will be safeguarded accordingly by Trust Oo.
"We always wanted to make 7887 toll-free in the provision of m-health services nationwide. Today our dreams have come true, and we are grateful for being given this opportunity by ATOM. Our 7887 group has been delivering quality teleconsultation with doctors 24/7 to all populations starting from the urban cities to hard-to-reach areas and those rural communities with limited access to hospitals and clinics. Now, every ATOM user can easily make unlimited calls to hotline number 7887 like calling his or her family doctor for free of charge and lead a life with a complete state of physical and mental wellbeing," wished Dr. Swam Saung Oo, Founder of 7887 Healthcare Call Center.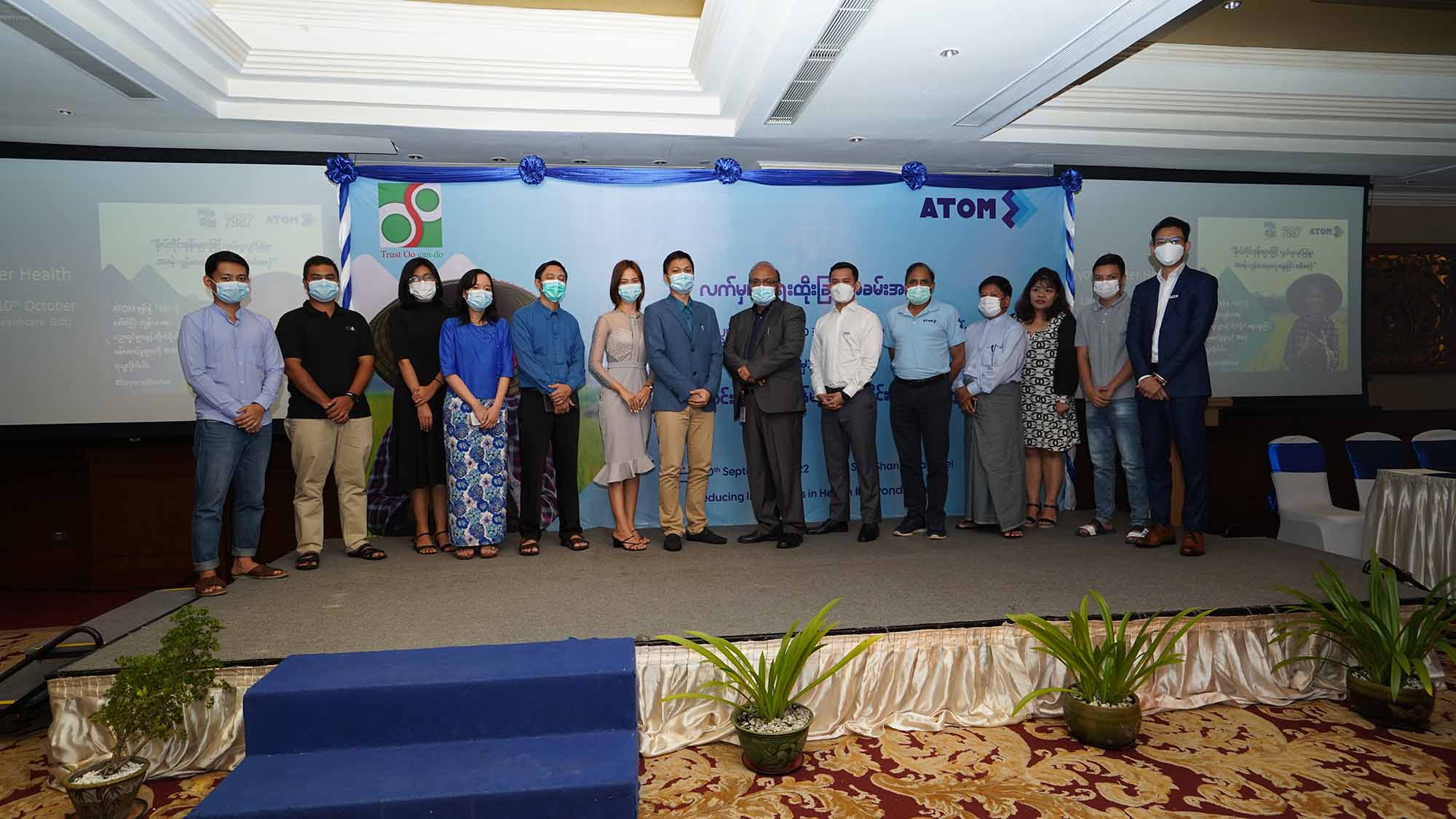 Photo source atom.com.mm
In a digital age where most aspects of life are now online, it is no surprise that healthcare is also currently being made more convenient, accessible, and safe for everyone. Moving forward, ATOM further promises to stand as a People-first, Purpose-led, and trustworthy brand that will implement its commitments that will continue to benefit Myanmar society.