Karzo Platform, that is trusted by those who want to transport goods in Myanmar and abroad
Karzo is a logistics platform that transports any type of goods in Myanmar and its neighboring countries such as Thailand, India, and China which is convenient for clients who want to transport their products nationwide or into the region. Karzo is a well-established platform for B2B companies who want to expand their business as it also transports to border areas of Myanmar.
Karzo was founded in September 2016. When Alex Wicks, the company founder of Karzo, came to Myanmar, businesses like Uber, Grab, and Airbnb were being set up and he got the idea to set up Karzo from studying technology platforms and the logistics sector.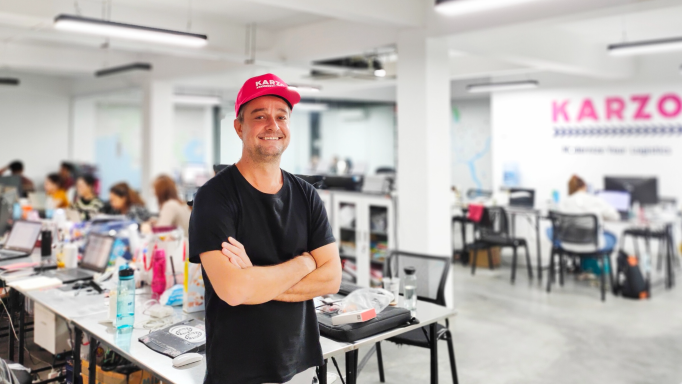 Alex Wicks, CEO of Karzo Logistics Platform
Alex explains the idea behind Karzo; "I really loved the concept of the sharing economy of utilizing excess capacity and underutilised assets, whether it's in an apartment like Airbnb or it's in a truck, warehouse, or ship, and optimizing this unused space without investing in assets. Through my network, I found out that a big pain point and problem in Myanmar was deeply fragmented and unreliable logistics."
From 2020, customers started requesting for customs clearance, freight forwarding, and cross border services and we've now expanded our service lines to deliver to neighboring countries and into a full-suite supply chain service including imports and exports and warehousing. Currently, Karzo is providing services with over five and a half thousand trucks.
"We started with small trucks in delivering ecommerce products, house moving, things like that. But we pivoted quite quickly to working in fully contracted logistics with B2B businesses, corporates, MNCs and SME businesses. So essentially, what we are is the middleman and the platform that can onboard and consolidate all these fragmented fleets and connect them as one provider to companies for efficient and reliable trucking, distribution, and supply chain logistics," Alex Wicks explained.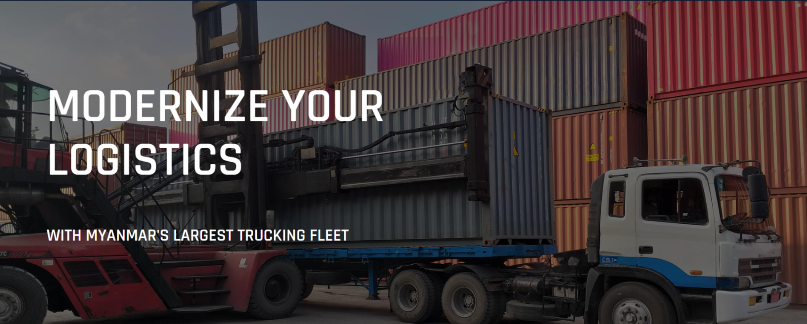 Photo Source karzo.com
Transportation charges depend on the type of client, the commodity, the type of goods, the pick up and drop off locations, and the type of truck. At present, Karzo is working together with MNCs andB2B businesses and it has a client base of around 60 since its inception.
Apart from trucking, Karzo provides customs clearance, freight forwarding, container hauling, warehousing, project logistics, and bulk shipment services through its platform with a 24/7 dedicated operational support team. In addition, there are well-known companies that sign annual contracts for Karzo services.
We want to digitize the whole logistics ecosystem of Myanmar and the region in the future.
For the upcoming upgrades of Karzo services, Alex Wicks, CEO of Karzo explains, "We are planning to launch the Driver App this year. And we will also make it more convenient for suppliers to work with. We've already partnered with banks; insurance companies and dealerships and we want to offer their services via the app to provide multiple products as well as additional revenue streams for us and for our Karzo drivers and suppliers. We want to digitize the whole logistics ecosystem of Myanmar and the region in the future."
Alex Wicks, CEO of Karzo, messages that "We provide the best and most flexible services by sitting down with the client and really finding out exactly what the needs are that they have. And the second point is the Digital Solution. We want to make their life a lot easier and manage everything digitally to curate exactly what is needed for safe delivery for their goods. We are the go-to logistics service provider and we're also building out the very first digitalization of the sector."