Atom celebrates its 100th day, and launches newest and biggest 3D game, Toh Toh sidecar
As the 100th days of Atom, it launches the newest 3D game, Toh Toh Sidecar in Atom store. ATOM has introduced the latest rickshaw 3D game called Toh Toh, which will bring 6 billion Kyats worth of lottery programs in the 90-day Mega Grand Draw campaign.
The interactive game is now available on the ATOM Store app and users can play to get the chance to win many grand prizes, including a brand new BAIC car, cash, and more.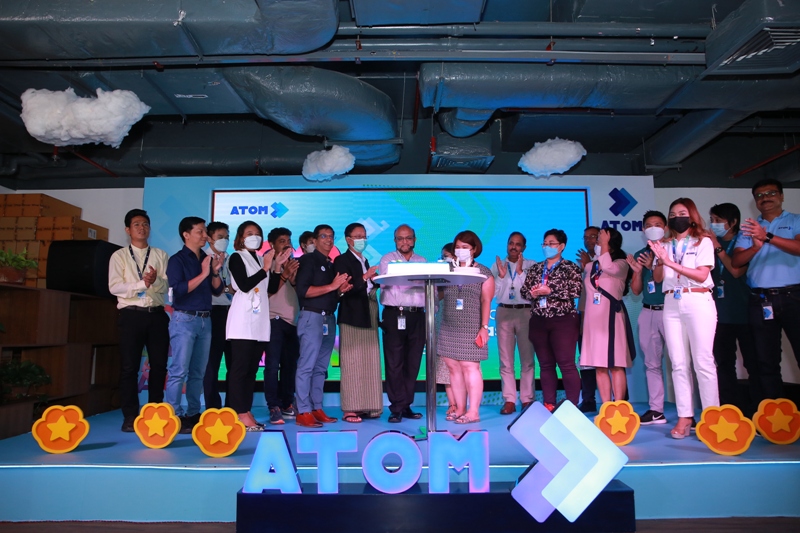 Photo Source https://www.facebook.com/ATOMOfficialPage
Within the 90-day campaign, users can play Toh Toh Sidecar and collect Digital Ticket Coupons and the more users play, the higher the eligibility for winning seasonal prizes. Such seasonal prizes include a variety of smartphones and smart gadgets like the iPhone 13 pro, iPad Air 5, Samsung A22 5G, and more. These seasonal winners will be announced every 15 days. Not only that, but each purchase of a package or 99 Ks 1-time gameplay will give users instant telco prizes. There will be no data charges for using ATOM Store App and Playing Toh Toh game with ATOM Network.
In just over 3 months, ATOM has achieved some stellar milestones, which include the launch of its ATOM App Store v4.1 with its user-friendly and improved performance experience. 
Photo Source https://www.facebook.com/ATOMOfficialPage
Another notable initiative, a testimony to ATOM's commitment to being a responsible business in line with human rights expectations, is ATOM's collaboration with a globally reputed consulting firm. Additionally, ATOM also recently announced its Technology Trainee Program (TTP), whereby ATOM gives Myanmar youth the chance to hone their IT and technological skills in a 1-year certified program.
"I hope ATOM's inclusive initiatives and recent training programs like the TTP and other CSR donations will truly help the Myanmar community. On this momentous 100th day celebration, I can say on behalf of the whole ATOM team that we envision beyond better life experiences for everyone, and we will continue to be a responsible business for many years to come," said U Win Paing Kyaw, Deputy Chief Executive Officer of ATOM.