More than half of Myanmar consumers are interested in using digital banking
Visa, the world's leader in digital payments, today revealed more than half (58 percent) of Myanmar consumers are interested in transacting with financial institutions through digital platforms, according to the Visa Consumer Payment Attitudes Study. The study also found that almost half of Myanmar consumers (43 percent) are interested in making payments with biometric authentication.
Lillian Wang, Country Manager for Visa Myanmar, said: "Over the past few years we have observed a steady shift in Myanmar consumers' perceptions and behaviors towards using digital payments more often.  We are even more encouraged to see the results of the Study trending in the same direction.  Based on our global experience, Myanmar is building a strong foundation for a digital economy, and the vision of an efficient cashless nation is inching closer towards reality."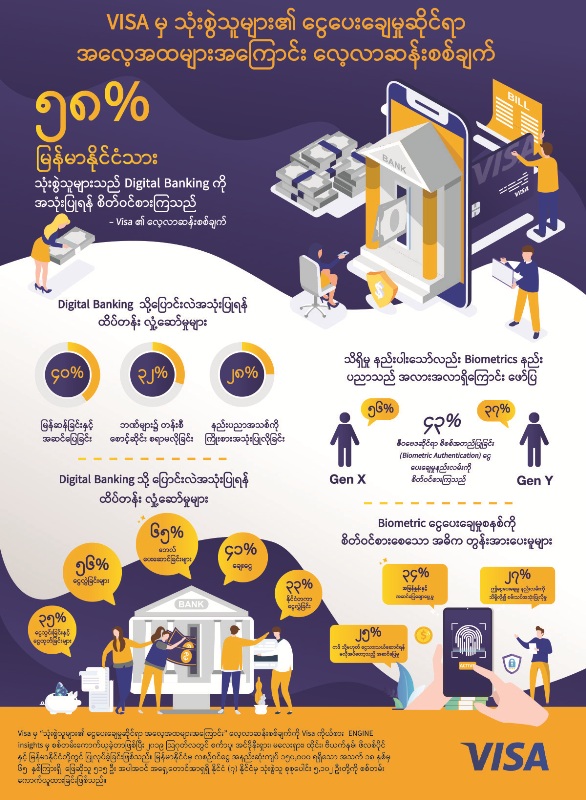 Photo Source https://web.facebook.com/VisaMM/
Based on the findings, more than one in four (27 percent) are familiar with the concept of digital banking – the online or mobile services which allow users to access bank accounts, transfer money, pay bills, and so much more without visiting a physical bank branch or using cash.  The respondents cited speed and convenience as their top motivation to adopt digital banking (40 percent), followed by the benefits of not having to wait in line at bank branches (32 percent) and the appeal of trying new technology (28 percent).
The top five services Myanmar consumers are looking to receive from digital banks are paying bills (65 percent), transferring money to family and friends (56 percent), receiving loans (41 percent), making deposits and withdrawals (35 percent) and making international money transfers (33 percent).
The Study also gauged Myanmar consumers' interest in the emerging technology of biometric payments – the method of using fingerprint, voice, facial, or retina scan to authenticate transactions.  According to the study, nearly half (43 percent) of Myanmar consumers are interested in this payment method.  More specifically, those of Gen-X (40-54 years old) exhibited higher interest than Gen-Y (25-39 years old) in biometric authentication (56 percent vs. 37 percent).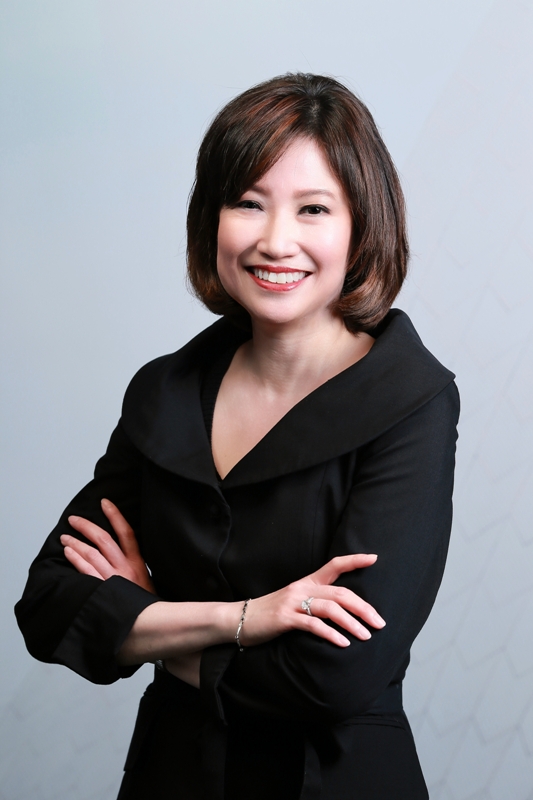 Photo Source https://web.facebook.com/VisaMM/
The top drivers of interest in biometric payments are speed and convenience (34 percent), followed by the curiosity to try this novel payment method (27 percent) and the convenience of not having to carry a card or cash (25 percent). On the other hand, respondents also cited leading causes of concern in using biometric payments including their doubts over the security of personal biometric data (32 percent), the difficulty of setting up (32 percent) and the worry that using biometric method may incur additional charges (23 percent).
"Visa is privileged to be operating in Myanmar especially during this critical digital transformation period.  To that end, we are pleased to be able to conduct this study in order to listen to the interest and demand of consumers and leverage the findings to support the industry in developing tools that are not only relevant to their needs but also have the potential to elevate the livelihood of the people and contribute to the sustainable economic progress of the country," Ms. Wang concluded.