Useful EBS Enterprise Software for stores
EBS Enterprise Software is accounting software, designed to meet the business accounting requirements.
EBS Enterprise Software can be used in IT, Mobile and Electronics, Supermarket, minimart, clothing, shoes, fashion industry, baby products, consumer goods and cosmetics, house building materials, machinery, bakery and restaurants, medicine and pharmaceutical industry, retail and wholesale distributors, as well as a sale channel on E-Commerce Platform, delivery services and making a payment with mobile banking.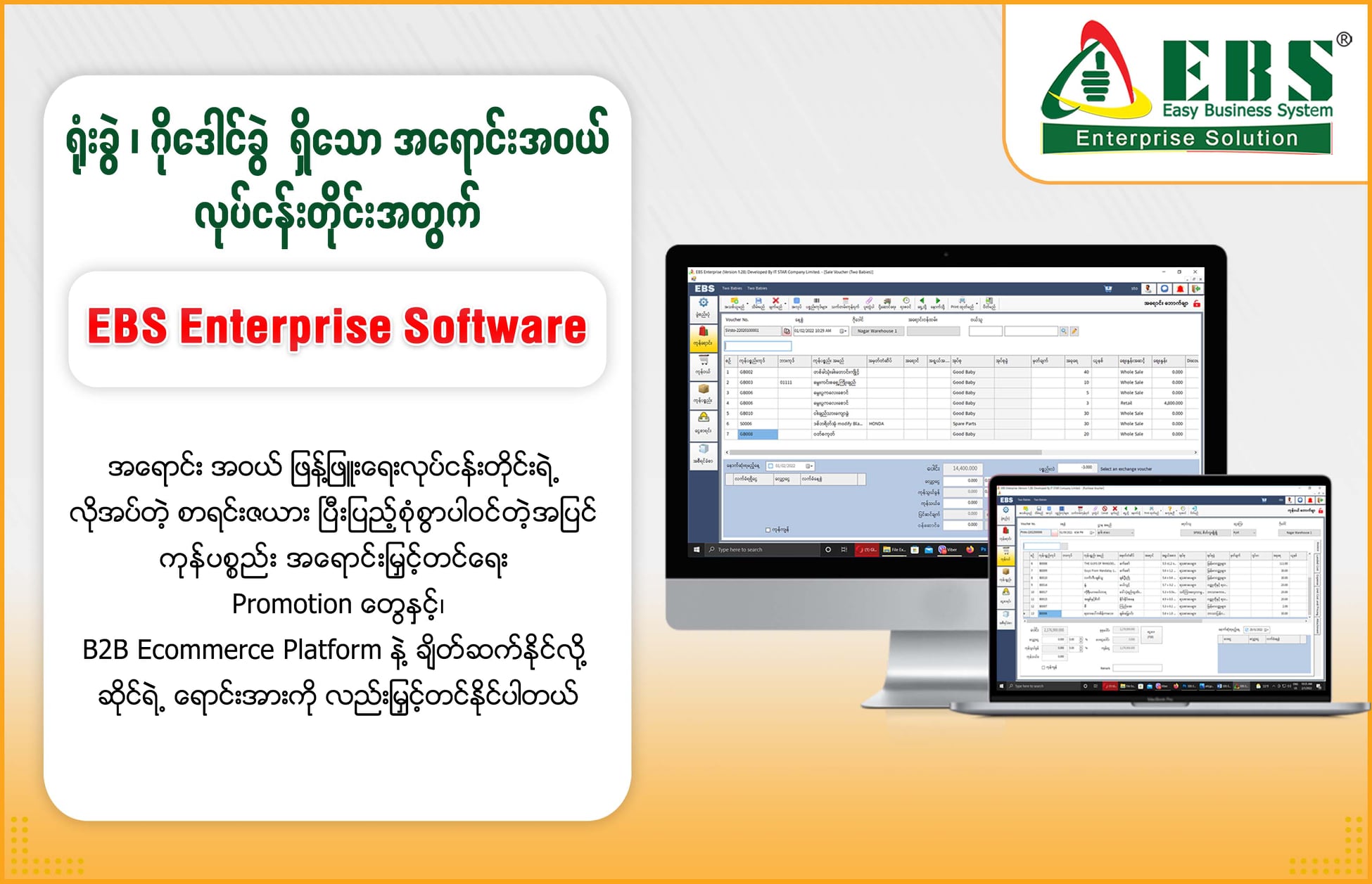 Photo Source https://web.facebook.com/EasyBusinessSystem
Modules included in EBS Enterprise Software are Inventory Control, Sale & Invoicing, Purchasing, Ordering, Quotation, Finance & Accounting, Reporting, Messaging between office staffs and clients, and LIVE Dashboard.
You will be able to use the software in the places that are necessary for the business, branch office, sub-warehouses, manage which products to be sold in which branch,  product images, videos, color/size, shown on the B2B Ecommerce Platform, using Multi-Currency, Margin% on Sales Price (Purchase + Shipping + Tax + Other Expenses) which determine the selling price, using promotional programs, use discount based on the number of purchases, saving the Customer information with the customer relationship history, using Sale Point System, dividing Sale Route, set Sales Commissions for sale staffs, dividing account according to each branch office, Account transfer list by branch, using Expenses, debt settlement for purchases which is deducted from the advance payment, submitting individual vouchers, and integration processes.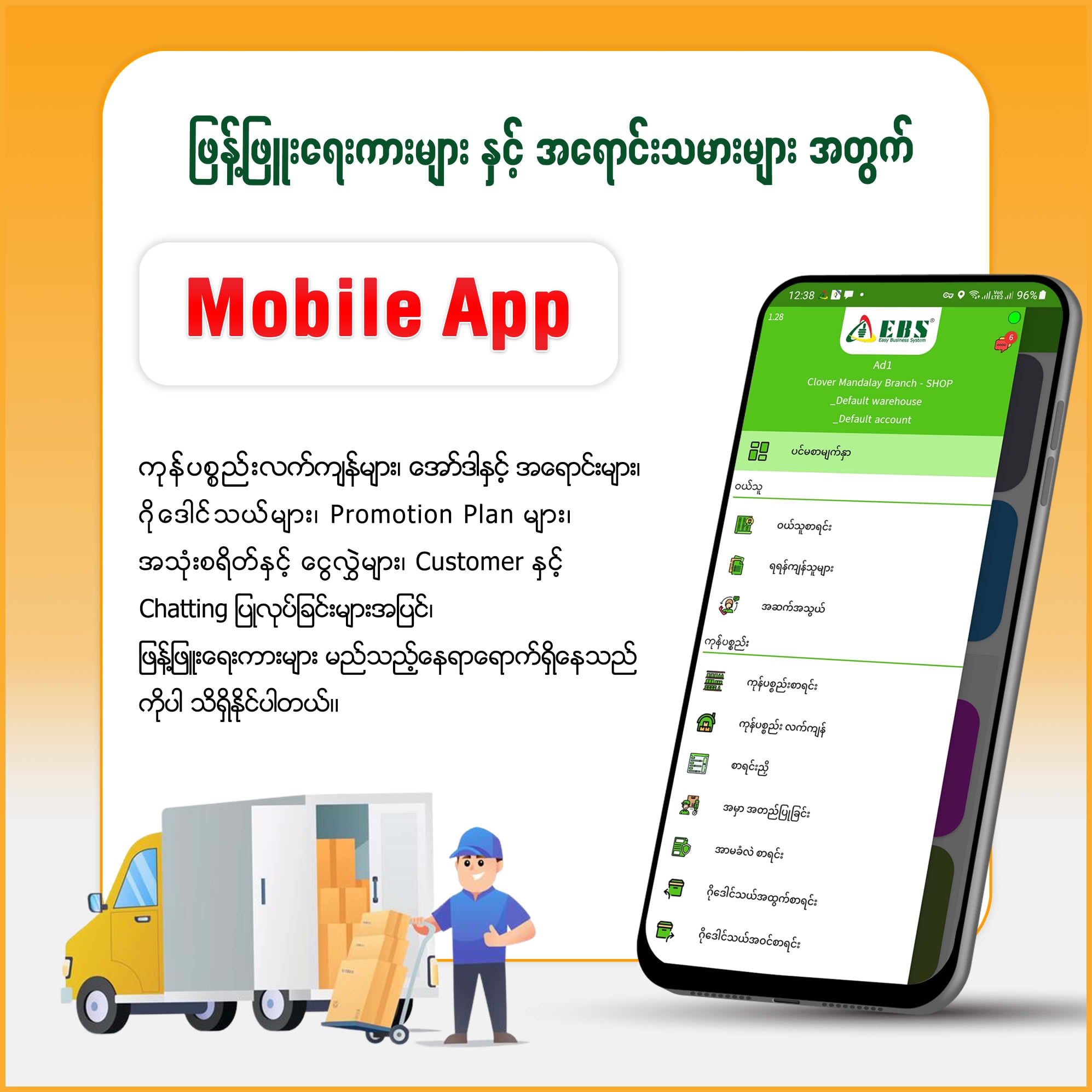 Photo Source https://web.facebook.com/EasyBusinessSystem
In addition, personal ledger, sale ledger, purchase ledger, stock ledger, recipients can also sign digital signatures on product receipts, able to check to receive and the remain stocks, profit & loss report by branch office, mobile app for distributors and dealers, sell products for free on B2B E-Commerce Platform as a seller, and able to use Customer App and Supplier App for free.
For those consumers who want to use and learn about EBS Enterprise Software, the ITSTAR Co., Ltd will come to the workplace and explain for free. On-Site training will also be provided if you want to use EBS Enterprise Software. ITSTAR Co., Ltd will provide EBS Enterprise Software-related services.
Visit the link below for more.