Users will be able to use Mobile Financial Apps and Office Apps without internet with the ooredoo network
Ooredoo is trying to connect with customers in this kind of situation and allowed to access the Mobile Financial Apps, and Office Apps with Ooredoo 4G network to make it easier for customers even though mobile data is not yet available.
Ooredoo users can use KBZPay, CBPay, M-pitesan, KBZ Mobile Banking, AYA Mobile Banking, etc by turning on the 4G data network. In fact, consumers can conveniently make the necessary financial transactions like money transfer, payment, topping up the phone bills, and other functions in their daily life.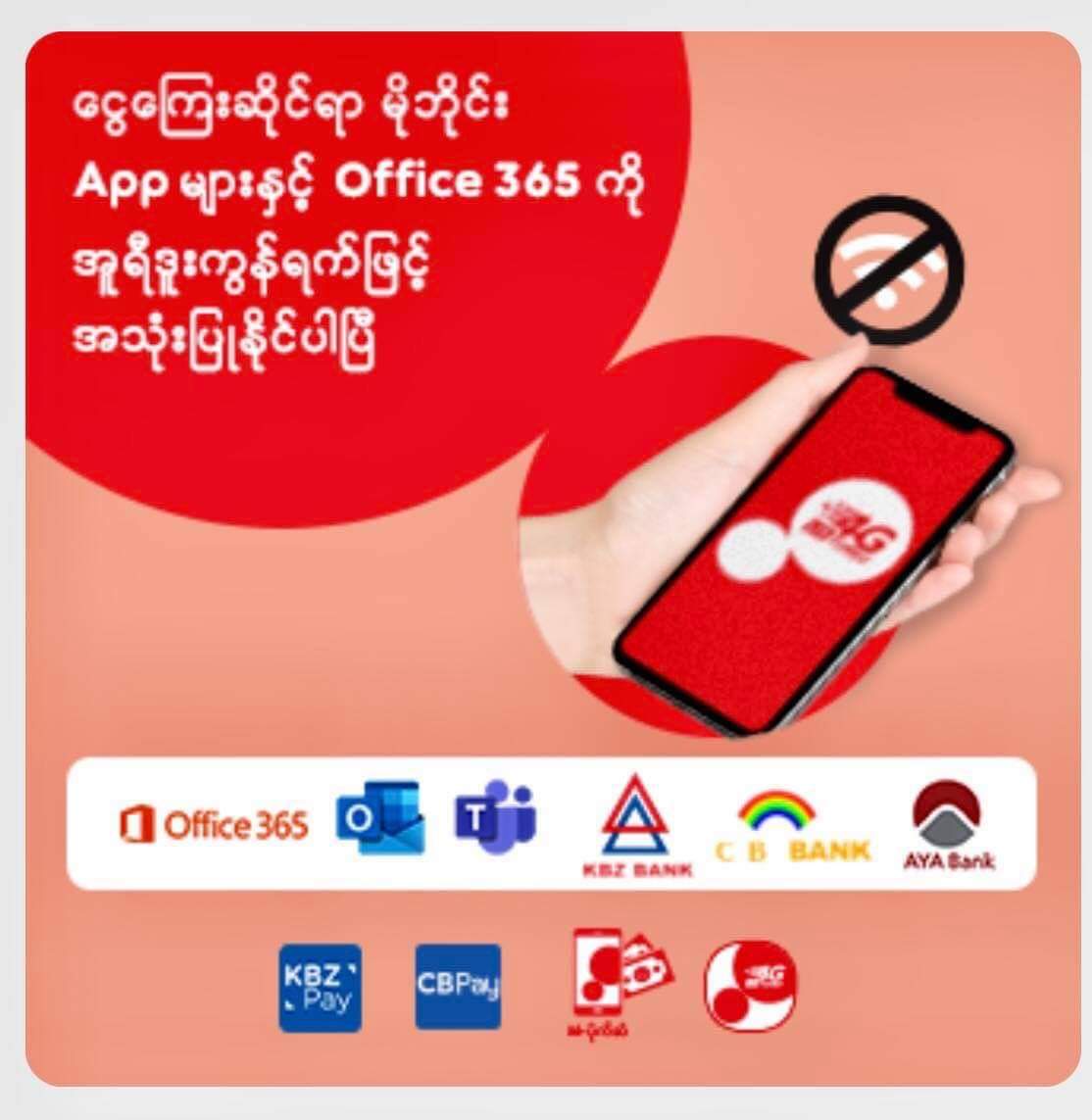 Photo Source https://www.facebook.com/OoredooMyanmar
In addition, Teams and Office365 services will also be available on Ooredoo 4G network for smooth office operations. Ooredoo users must enable the 4G mode and Network Switch and need to turn off the VPN.
Ooredoo Myanmar was awarded a license to operate in Myanmar in June 2013 and launched commercial operations in August 2014 with the 3G connectivity. Ooredoo is a leading provider of telecommunication services in Myanmar with the objective of "Enriching people's digital lives".
Ooredoo Myanmar is known for bringing in the latest, most innovative products and services in Myanmar. The first operator to launch the fastest 4G Network in Myanmar in May 2016 and the first operator to cover over 300 townships with its fastest 4G internet connectivity.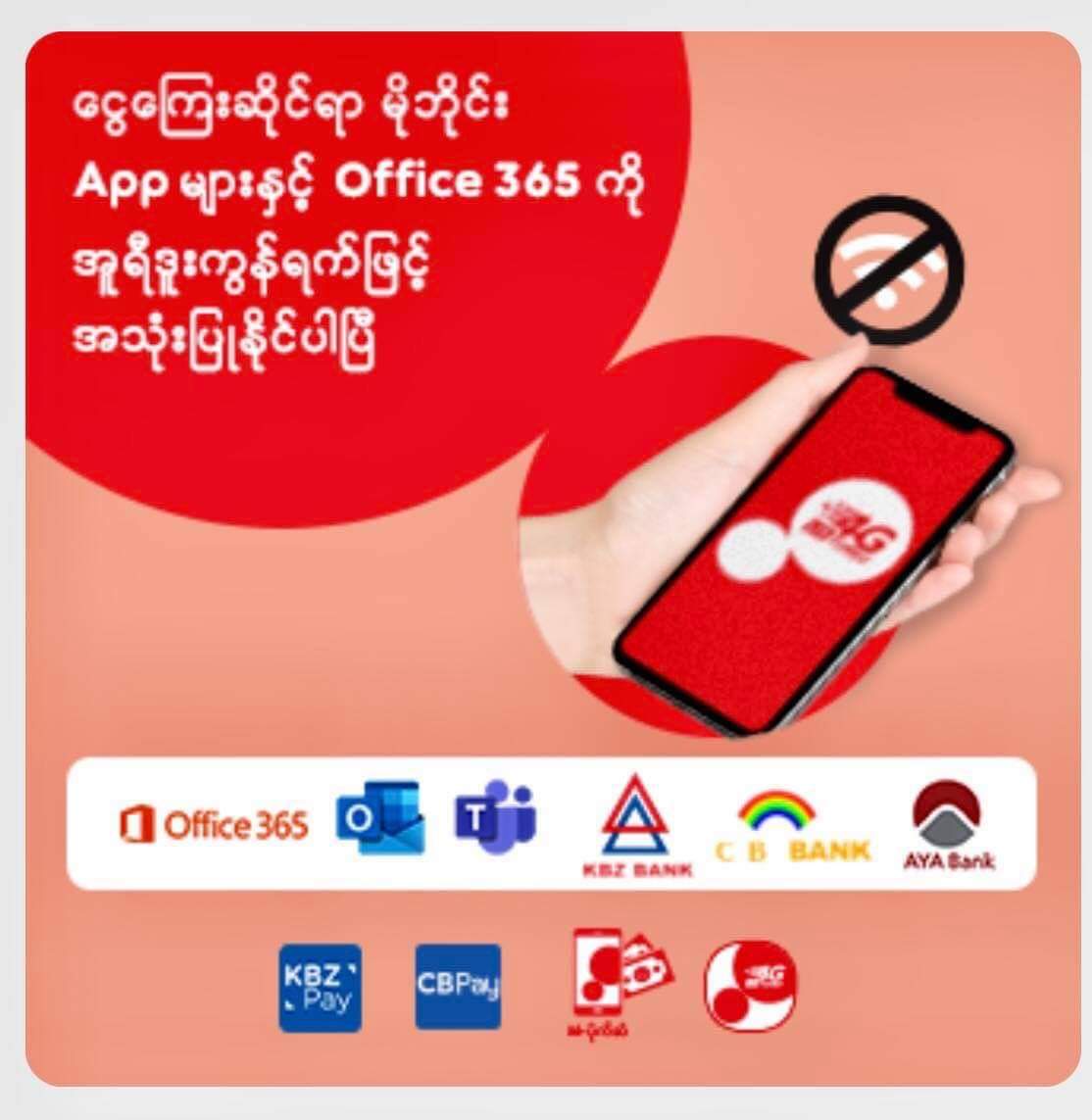 Photo Source https://www.facebook.com/OoredooMyanmar
Ooredoo Myanmar today has a range of life-enriching services for consumers to enterprise, government, and SME customers. These services provide a platform for human growth and empowerment and are designed to help people achieve their full potential and businesses run more efficiently. Ooredoo Myanmar is committed to enriching the lives of Myanmar people through its products, services, and CSR initiatives.
Check the link below for further detail