Facebook's supports on Mental Health in 2020
The COVID-19 pandemic continues to affect many of us mentally as much as it has economically.
It has forced many of us to adjust to new routines, cope with isolation, job loss, grief, and much more. Mental health is a complex issue that needs to be tackled in a multifold way. This has never been more apparent as we navigate the global crisis of a lifetime today.
With physical distancing measures in full force, the need for social connection has seen people turn to social media to be together virtually even while apart. With many people now turning to online channels for support, this underscores Facebook's responsibility as a social media platform. Facebook has made significant investments to ensure that people can connect safely on its platform and find resources to support their wellbeing.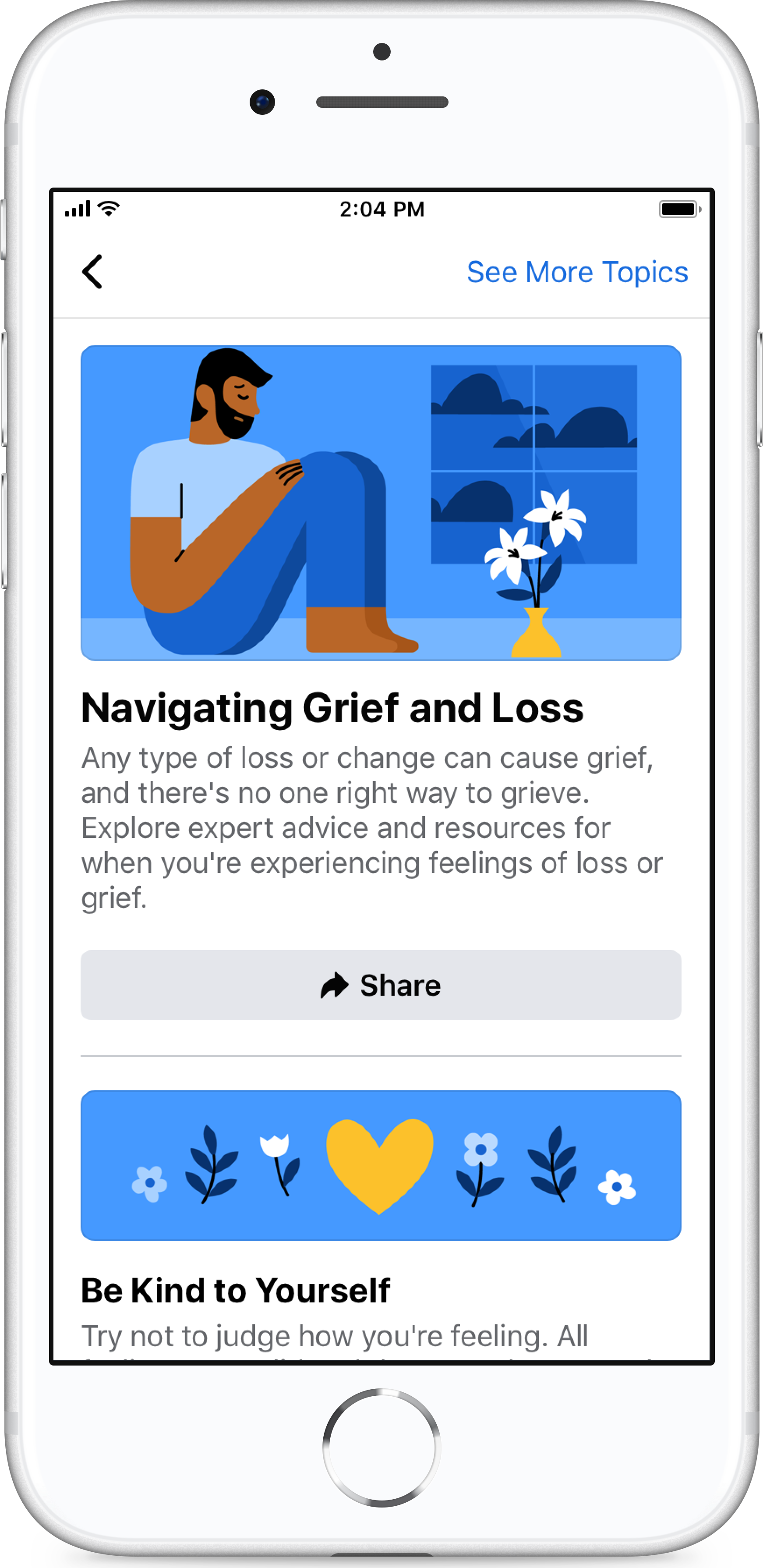 Photo Source https://www.facebook.com/safety/wellbeing
Experts agree that COVID-19 has exacerbated mental health challenges around the world, and the repercussions will be felt for years to come. Facebook has been working with leading authorities around the world to invest in the critical areas of mental health support, including handling financial stress, parenting support, coping with loss and grief, managing substance use, and taking care of overall emotional health.
COVID-19 Information Center: Facebook is sharing tips from the World Health Organization (WHO) on how people can take care of themselves, stay active, relieve stress, and establish new goals and routines while staying home during the COVID-19 outbreak.
Emotional Health: This is a centralized resource center on the Facebook app with mental wellbeing tips and information from leading experts. Over time, Facebook will build on the features and topic areas based on the guidance of its global and national partners.
Mental health partner organizations from around the world. Well-Being is being created in partnership with leading mental health organizations where people can find mental health advice and connect easily to relevant local organizations for further help.
Let's Talk Sticker Pack: A sticker pack, designed with the WHO, is now available on Messenger to facilitate conversations around mental health that can lead to support.
Facebook is constantly refining its products to make them safer, to give people more control over their experience online, and to support meaningful interactions with the people that matter most to them.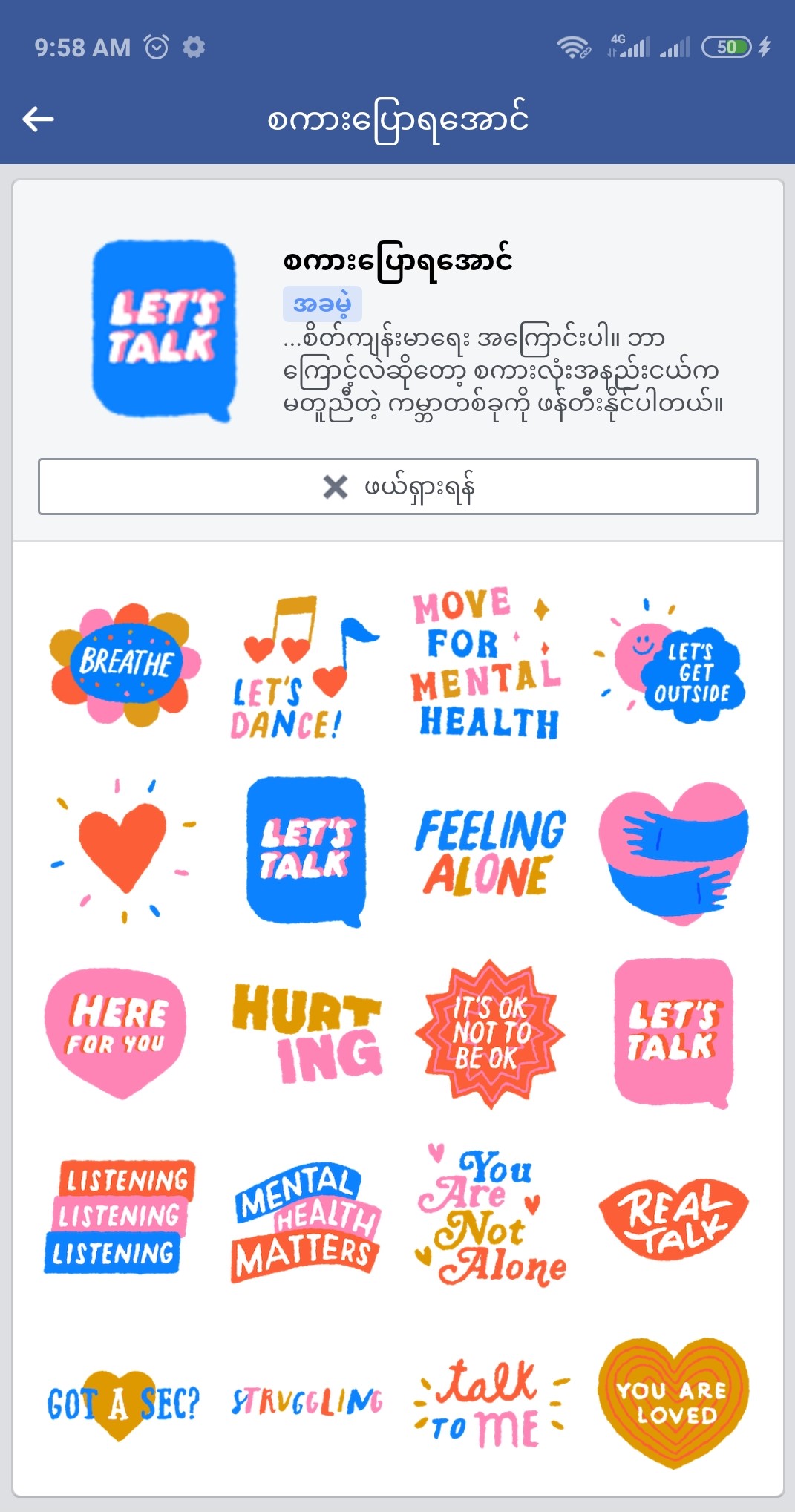 Photo Source https://www.facebook.com/safety/wellbeing
Time Spent Tools: Tools are provided on both Facebook and Instagram that allows users to view how much time they've spent on the platform, to set a daily reminder when they've hit a time limit that they set for themselves, and to mute notifications so that they're not drawn back in.
Snooze: Facebook has launched Snooze, which gives people the option to hide a person, Page or Group for 30 days, without having to permanently unfollow or unfriend them.
Unfollow: People can also unfollow people so that they remain friends but their friend's content does not appear in their News Feed.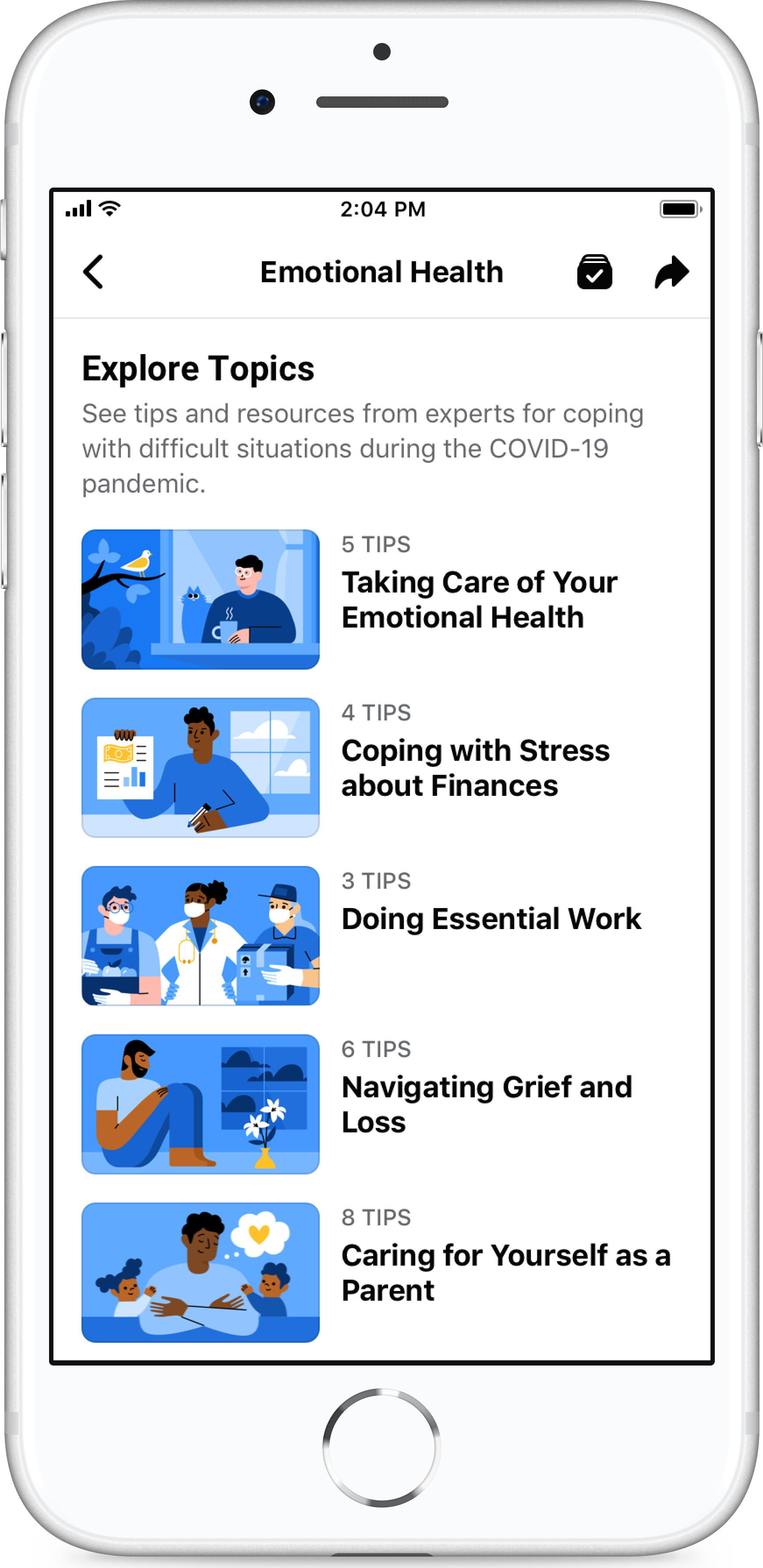 Photo Source https://www.facebook.com/safety/wellbeing
In addition to working with mental health experts and community partners to make resources easily available, Facebook also recognizes the importance of protecting the people on its platforms. Facebook's community guidelines have strict rules against graphic self-harm content, as well as content that promotes or encourages suicide and self-harm.
And like any work it does with regards to mental health, Facebook works closely with suicide prevention experts to make sure these rules are in the right place. These issues are complex and nuanced, and Facebook is committed to doing all it can to address potentially harmful content without stigmatizing mental health. In addition, Facebook is constantly refining its moderation processes to improve the accuracy and speed of community guideline enforcement so that harmful content is removed as fast as possible.