MPT collaborates with Myanmar Esports Club to support the Myanmar Esports community
MPT has shown their thorough support towards Myanmar's Esports Community by partnering with Myanmar Esports Club which is currently the host of the tournaments for the two famous Esports games, PUBG Mobile and Mobile Legends Bang Bang (MLBB): PUBG Mobile Fun Matches and Weekly Community Cup for MLBB.
The prize pool for PUBG Mobile Fun Matches and Weekly Community Cup is 13,000 USD plus MPT Club Points including giveaways and USD 1,500 respectively. The PUBG Mobile Fun Matches will be held on October 27 and 28, 2020.
U Khin Maung Myint, Director, and Marketing Division of MPT-KSGM JO said "MPT is ecstatic to have partnered with MESC to show support to Myanmar's Esports and gaming community through tournaments such as Fun Matches and Weekly Community Cup. We believe as the number of people indulging in the Esports field is growing exponentially in Myanmar it is our duty to train and support our youth in Esports. Through these tournaments, we aim to elevate the experience level of the aspiring young Myanmar Gamers to an International level which in return would give the Myanmar Gaming community an International exposure. With MPT's fast and reliable connectivity, we believe that we can deliver the best gaming experience for the participants in this tournament to give them the top-notch tournament experience of a lifetime,"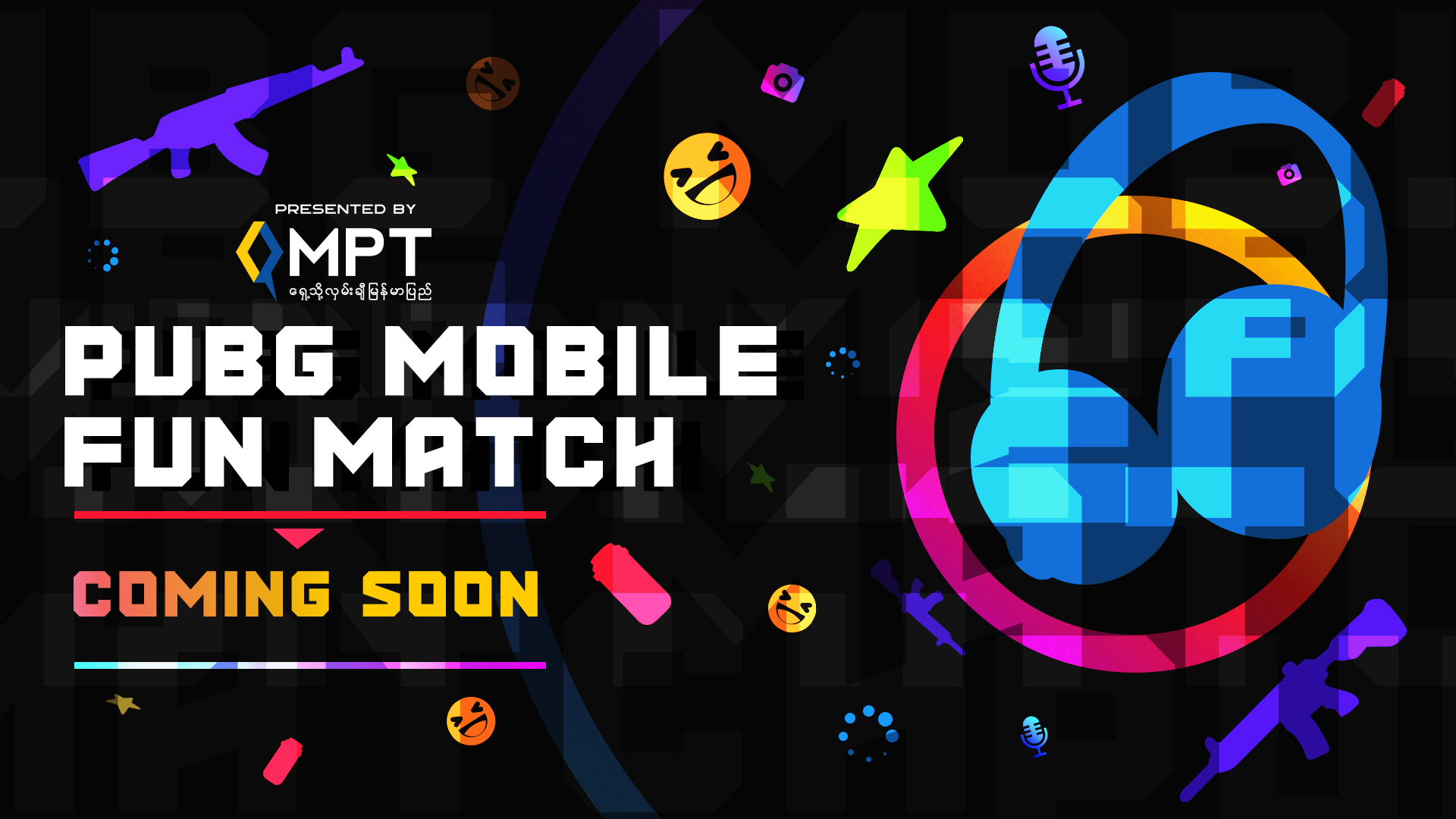 Photo source https://www.facebook.com/mptofficialpage/
Among the two ongoing tournaments, PUBG Mobile Fun Match, which will be held on October 27 and 28, 2020, allows MPT customers to compete against or alongside Myanmar's famous Celebrities, Professional Players, Streamers, as well as International Pro-Players and International Streamers. Unlike the usual gameplay, the game will be joined by Internationally and Locally famous celebrities and players such as Pindapanda, Biancake, Yunn Waddy Lwin Moe, Khin Wint Wah, Kelvin Kate, Bon Bon, Akgolive, Tomlla, Power, and many more. The total prize pool for this tournament is 13,000 USD along with MPT Club points including giveaways and other prizes. The other tournament, Weekly Community Cup, which is centered on MLBB players and MPT customers, will reward the players with the weekly prize pool of 1,500 USD per game.

Photo source https://www.facebook.com/mptofficialpage/
Aung Thura, the responsible person for Myanmar Esports Club has also shared his sentiments on the following tournaments. "We are so excited to have introduced these tournaments to our local gaming community as we know how thrilling it is to play alongside our idols, and on top of that, win amazing prizes. And we are very grateful for the leading telecom operator in Myanmar, MPT, to partner with us for these tournaments, showing their strong support for the local gaming community. We hope to give Internal Use Only these young players who wish to become professional players a full rounded international gaming experience through these tournaments during these trying times and reward them with amazing prizes as well. We wish good luck to everyone and we also look forward to creating more of these fun tournaments and future collaborations with MPT."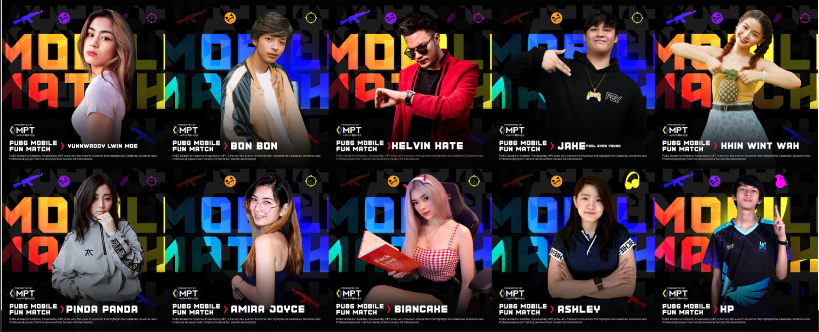 Photo source https://www.facebook.com/mptofficialpage/
To further support Myanmar's Esports Community, MPT has previously introduced data packs such as PUBG Data Packs and Sone Sone Lin Lin Pack (All in One) which gives users an unlimited Facebook, Viber, JOOX, Mobile Legends use for the gamers to play their favorite mobile games with ultra-fast speeds, ultra-low latency, and massive capacity. Customers can buy MPT's PUBG Data Pack for 945 Kyats to receive 900 MB data for all internet usage with Lucky PUBG game items within 30 days of validity. With MPT's Sone Sone Lin Lin Pack (All in One), customers can use Unlimited Facebook Data, Unlimited Viber Data plus unlimited Mobile Legends & JOOX data, 2GB Bonus for all data used for any type of data usage for only 167ks/day, 5Ks/Min for MPT-MPT and 1,000Ks main balance for any usage within 30days validity.
For more information, on the data packs, users can visit the official MPT Facebook page at https://www.facebook.com/mptofficialpage/ or MPT official website www.mpt.com.mm.