foodpanda to open its 3rd pandamart cloud store in Bahan Township, Yangon for grocery delivery within 30 minutes
foodpanda, the leading food and grocery delivery platform, launches its 3rd pandamart store in Bahan Township, Yangon.
"Pandamart" is a purpose-built "cloud store." a retail store concept for on-demand deliveries through the marriage of technology, robust inventory, and data intelligence.
The "cloud store," with no retail storefront, carries products and groceries that are delivered to customers' doorsteps within 30 minutes. Prior to this phase of expansion in Yangon, foodpanda launched its first two pandamarts in December 2021 and January 2022 at Thingangyun and Botahtaung Townships, respectively. With pandamart, foodpanda aims to provide a great deal of convenience with increased accessibility, choices, and affordability for its customers.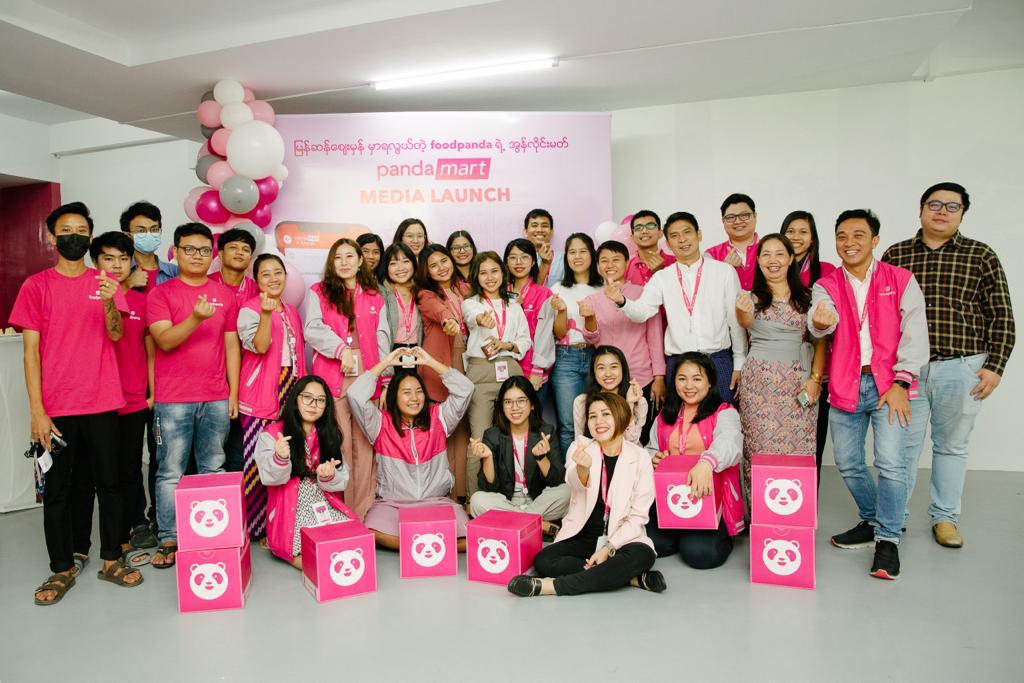 Image: foodpanda
Driven by the fast adoption of on-demand deliveries, foodpanda has recorded month-on-month growth in pandamart orders since its launch in December 2021.
With a growing range of daily essentials and groceries, each pandamart stocks hundreds of unique items, including FMCG, fresh vegetables and fruits, meat and seafood, and well-known and loved bakery items. pandamart also offers an assortment of home cleaning supplies, mother & baby products, health & beauty from both multinationals and local suppliers. pandamarts are managed by well-trained full-time employees, who pack the products professionally while maintaining health safety practices before our rider partners deliver to our customers. In addition, the launch of pandamart has also created new business opportunities for vendors by having a digital presence and additional revenue generation channel.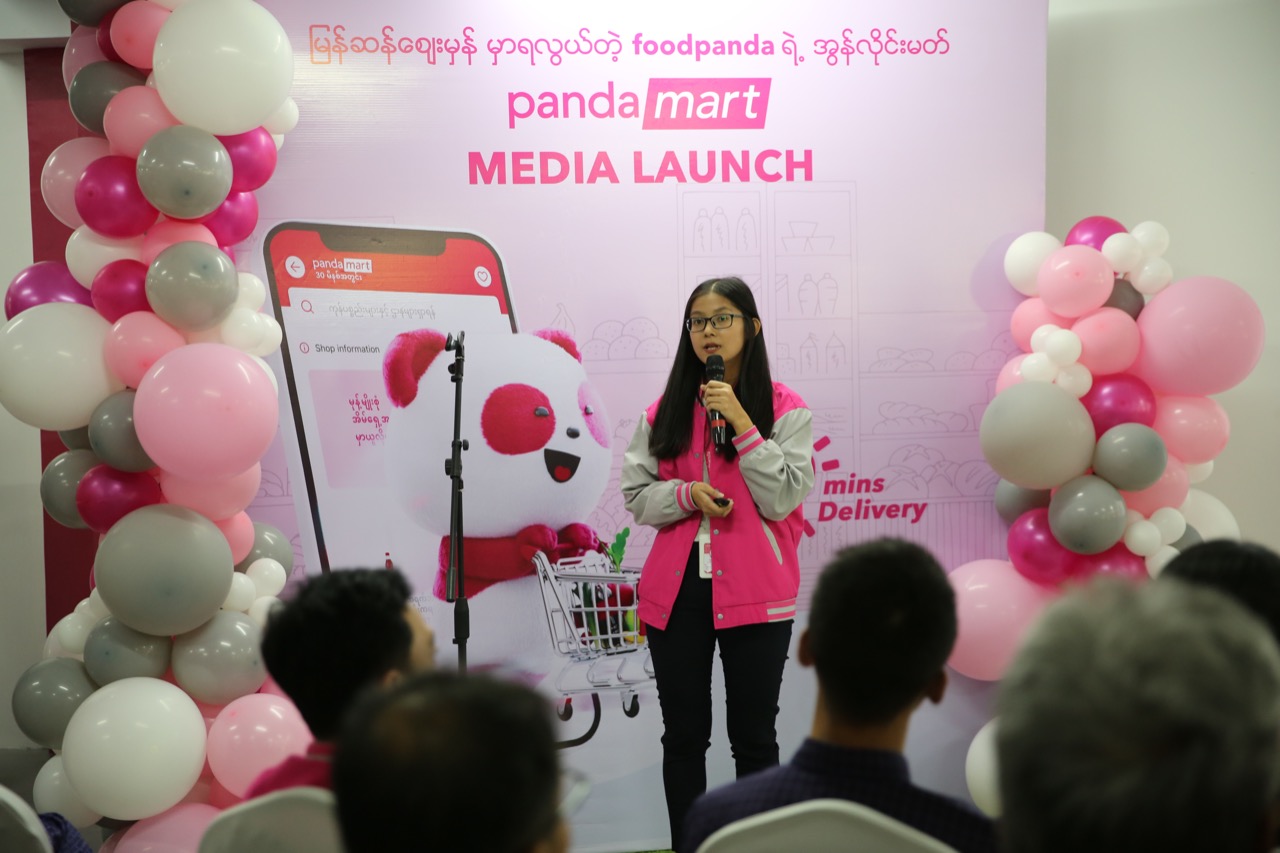 Image: foodpanda
"As the result of the shifting patterns and preferences of customer buying behaviors as well as changing of their lifestyles, food-ordering and grocery shopping online has seen a boom more than ever before. To effectively cope with changing market trends, and our promise to deliver value to our customers and business partners, foodpanda is massively investing in Technology and Innovation to enhance the customers shopping experience. The Technology and platform we offer demonstrates our commitments to strengthening the online delivery ecosystem for the entire community we are in. After a successful pilot period from Q4'2021 to date, today's announcement of our pandamart expansion brings more added-value to customers, vendors, and riders. We aim to expand the footprint of pandamart to more strategic areas in Yangon and other cities in the near future to allow our people to tap into new areas of digital commerce experiences." said U Zeyar Mynn, CEO of Myanmar, Cambodia, and Laos at foodpanda.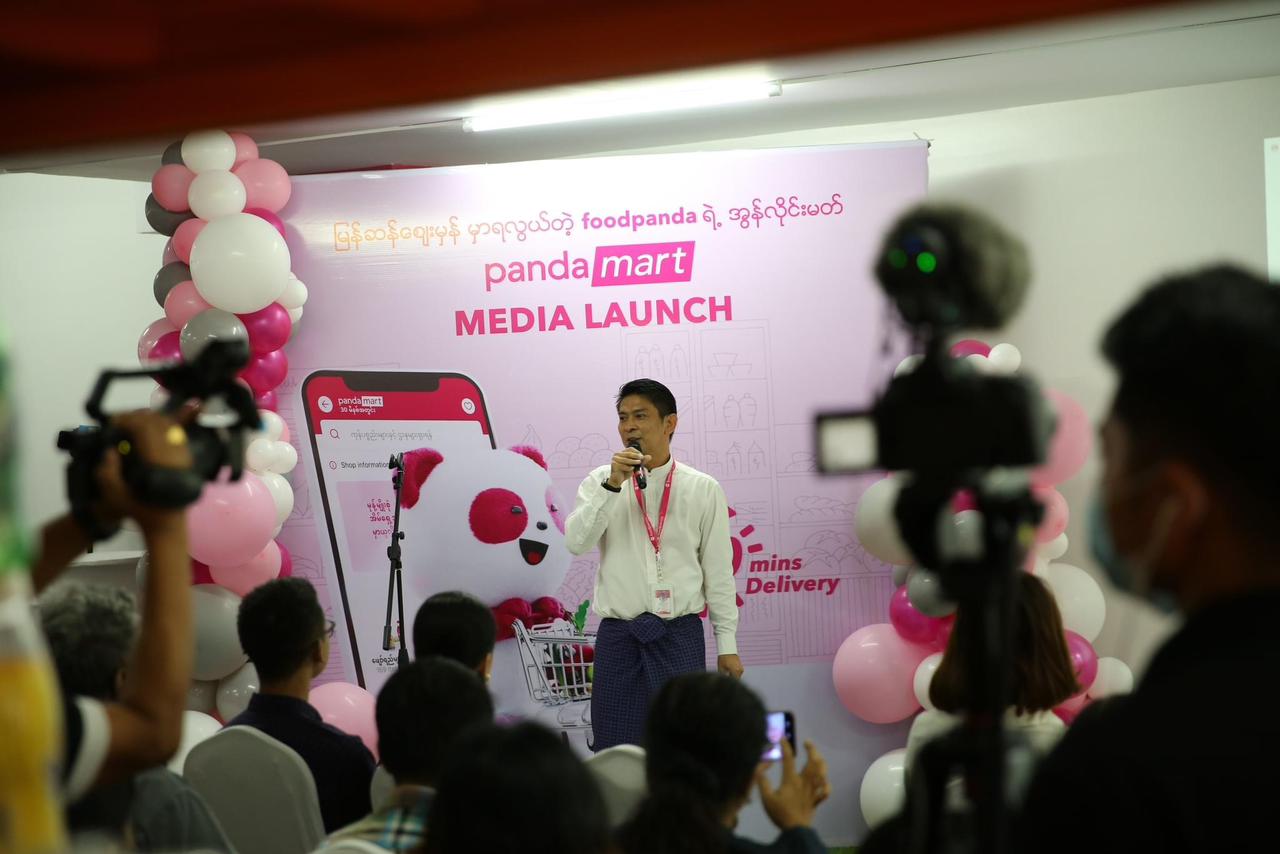 Image: foodpanda
foodpanda wants to make daily essentials affordable and accessible to customers even as prices of daily essentials fluctuate. Alongside the 3rd pandamart store launch, there are a series of special offers and vouchers available for selected products from 20th to 22nd October. Customers will also have a chance to win specially produced foodpanda merchandised items. Details can be found in foodpanda apps and foodpanda facebook page https://www.facebook.com/foodpandamyanmar