AyeSay Service brings the best services for home and office together (Interview with Ko Tin Htut Khing, Operation Manager of AyeSay Service)
The renovation process of the place you live is often a headache. It will be convenient if you know the solutions when plumbing, rain leaking, Aircon failure, or transporting things from one place to another.
For the offices in Yangon, it is usual to relocate, aircon requirements, plumbing fixtures, or repair bathrooms, and restrooms. In case, it is also necessary to have a good contact in order to get a fair price and good service. Here is an interview article with Ko Tin Htut Khine, Operation Manager of AyeSay Service which provides door-to-door services.
Since 2018, AyeSay Service has been started to provide convenience and reliability in finding and booking service providers for your home and office.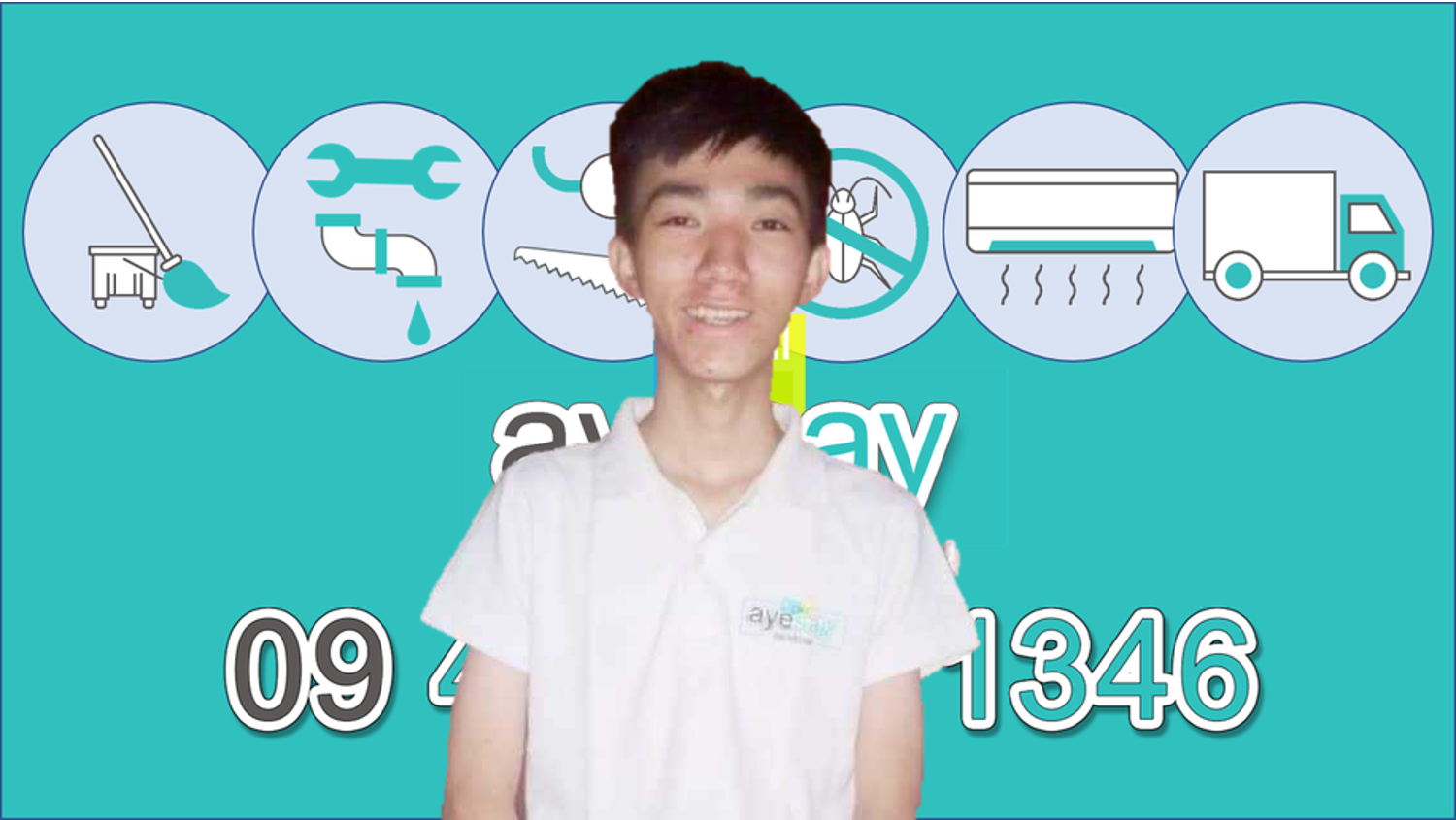 Photo… Ko Tin Htut Khine, Operation Manager of AyeSay Services
Ko Tin Htut Khine, Operation Manager of AyeSay Services said "We have a wide range of service providers providing Moving Service, Cleaning Service, Plumbing Service, Electrical Service, Pest Control Service, Aircon Service, Handyman Service, Carpentry and Renovation Service. For full details and pricing please see our website (https://www.ayesayservices.com)."
AyeSay Service requests feedback and ratings from service users. If service providers drop in ratings, we will work closely with them to improve.
"Moving Service rates are starting from at least 50,000 MMK according to moving truck sizes, cleaning services are starting from 10,500 MMK and 11,500 MMK according to weekdays and weekends, Plumbing and electrical rates are starting from at least 15,000 MMK and it can increase depending upon work scopes. Pest control service rates are based upon the sqft of the place where the customer would like to control which type of pest," he added.
At present, it has been over thousands of bookings that have been booked through all of AyeSay Service's available booking options including Facebook, Phone, Email, WhatsApp, and Website. We will also provide an application to communicate with users and service providers directly with each other. The most popular service is the moving service.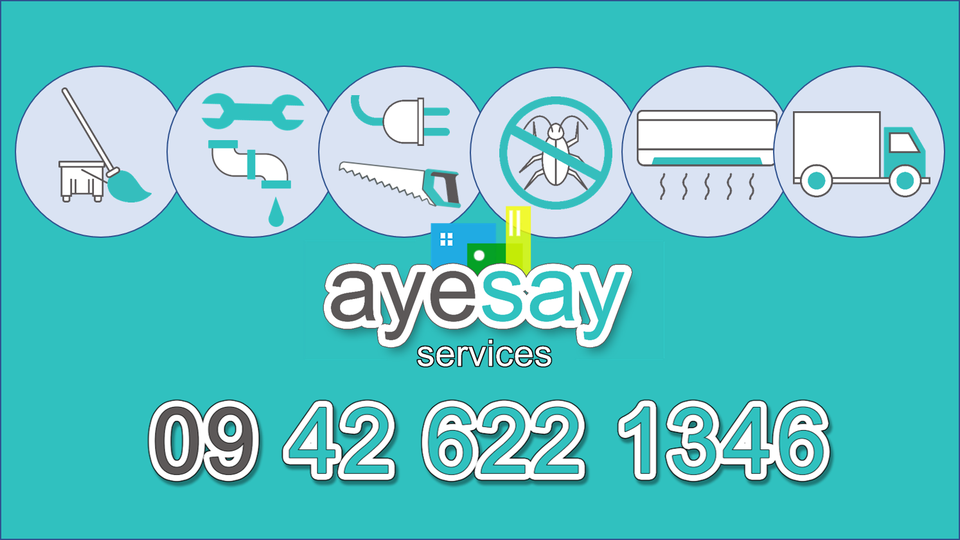 Photo Source https://www.ayesayservices.com
He added, "This business was born hearing about the many struggles of reliable service providers to fix homes and offices. We do our best to find these service providers, help them improve even more, and to make it easy for you to connect with them for your requirements. To keep up the quality we monitor each job and collect feedback from the customers, which is important for us to know how we can improve."
Exclusive readers of this interview article can get a 10% discount on AyeSay's first service booking until August 31, 2022, by using the promo code "MPT10".
Visit the following for more information about AyeSay Service.
https://www.ayesayservices.com