HUAWEI MatePad Pro: New experiences for Flagship Tablets
Huawei got a strong place in the High-Value Tablet market due to the unique design and distinctive AI Life Ecosystem of Huawei MatePad Pro since the introduction in the market. MatePad Pro's debut success made sure the unique design, Market expansion, and ensured a place in the distribution and marketing of Huawei.
The reason for MatPad pro receiving positive feedback from users is improving video and audio quality which is needed in the market for a long time, and able to use in different aspects of life like business, personal use, and entertainment.
As a high-performance office mobile device, the tablet plays a major role in Huawei's seamless AI Life Ecosystem. Huawei Tablets launched with Media Pad 3 included high-end experience technology while watching videos. Media Pad M5 can be used conveniently for office use due to its 2K QHD Screen and PC Mode. In addition, Media Pad M5 can be used as a personal computer when connecting with the keyboard. Huawei Media Pad M6 not only includes many office features but an application that runs on two windows with the Huawei App Multiplier feature. Later, the Media Pad series was changed to MatePad, based on the technical excellence of Mate Series. That's why the MatePad features include Multiscreen-collaboration features and removed the barrier between smartphones, tablets, and personal computers.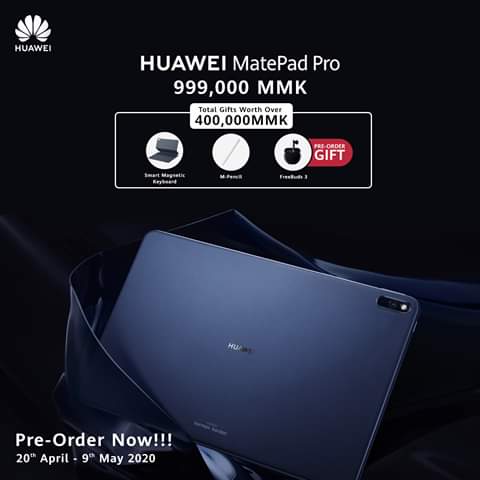 Photo Source https://web.facebook.com/HuaweimobileMM/
The MatePad Pro series has taken a step into a seamless AI Life Ecosystem and a step forward. In the future, the tablet will become more than just an object but an invisible force for everyday life.
MatePad Pro's innovation comes from Huawei's latest technology that has enabled Huawei's tablet innovations to enhance. These enhancements are evident in the exterior design of 10.8 inch 2K FullView Display, a 90% screen-to-body ratio. Designed with Kirin 990 Chipsets, and the detailed 12 layers cooling structure in MatePad Pro control the temperature. Another feature of the MatePad Pro is its ability to connect with other devices.
Multi-screen collaboration allows us to seamlessly connect different devices together. The two different devices can be controlled in the same screen and the user can move files from one place to another.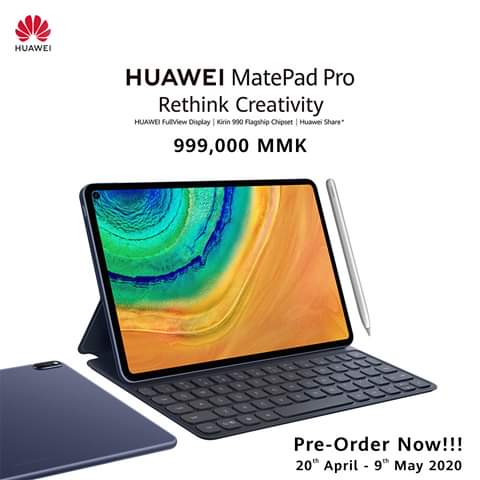 Photo Source https://web.facebook.com/HuaweimobileMM/
Huawei MatePad Pro created the concept of an essential companion for working, teaching, and leisure. the 1+8+N ecosystem of Huawei will play a key role in future life. Multi-Screen Collaboration opened a new place for Media, education, and innovations. The MatePad Pro represents not only the latest tablet but a new electronic device. Huawei will continue to produce innovative tablets with the aim of making the tablet an ideal lifestyle.