4 reasons to buy a HUAWEI nova Y70
HUAWEI nova Y70 comes with new features and an attractive design to offer the best user experiences. HUAWEI nova Y70 was designed with modern features including long-lasting battery life and a widescreen display.  Users can choose HUAWEI nova Y70 for the following 4 reasons. 
Long-lasting Battery life and HUAWEI SuperCharge
22.5 HUAWEI SuperCharge was supported on HUAWEI nova Y70, allowing you to watch up to 3 hours of videos with just 10 minutes of charging time, and users will no longer need to worry about battery life while going outside or while traveling. When you turn the Low Battery Mode on, 5% of the battery can even last up to 12 hours. 
A massive 6000 mAh battery will only need to charge twice a week and is longer-lasting than other batteries of its size. HUAWEI's unique AI Smart Power Saving Technology helps reduce the use of the eight most energy-intensive areas.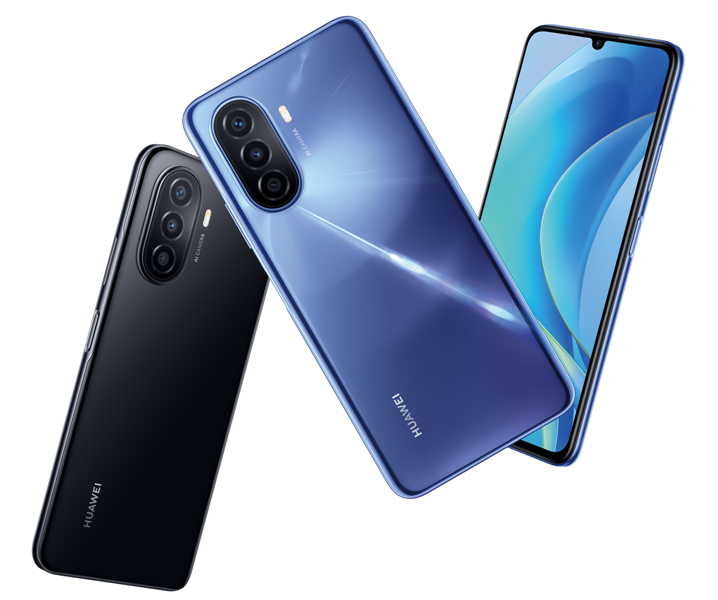 Photo Source https://www.facebook.com/huaweimobile/
HUAWEI FullView Display
HUAWEI nova Y70 comes with a 6.75-inch HUAWEI FulView Display which is larger than the previous model, allowing you to enjoy watching videos, playing games, and watching photos on a wide display. The display was designed with a simple and narrow Notch design in a 90.26% screen-to-body ratio.
AI Triple Camera
The AI Triple Camera of HUAWEI nova Y70 has a 48MP High-Resolution Main Camera, a 5MP Ultra-Wide Angle Camera, and a 2MP Depth Camera for capturing high-quality images. 
Main Camera provides capturing the best quality portrait and landscape nature images by gathering light for capturing. Ultra-Wide Angle Camera provides capturing group photos at a wide angle. The depth Camera helps to blur the background to focus on the main object. Users can choose their favorite camera features to capture the best quality images with the Triple Camera on HUAWEI nova Y70.
128GB Storage
HUAWEI nova Y70 comes with a 128GB of Storage which allows you to store up to 60 videos, 13,000 audios, and 170 episodes of your favorite series. Users can also insert up to 512GB of MicroSD Card. In addition, users can download faster with EROFTS Super File Compression technology. 
HUAWEI nova Y70 with a long-lasting battery, wide-screen display, high-resolution camera, and massive 4GB RAM + 128GB storage space will be available in Crystal Blue, Pearl White, and Midnight Black at a price of 339,000 kyats starting from June in Myanmar.