Using Face ID with a mask on iOS 15.4 Beta Version
The new iOS 15.4 Beta version has a lot of changes and new features. The most notable feature is the ability to use the Face ID while wearing a mask.
The TrueDepth system tries to "recognize the unique features around the eye to authenticate" your face. With the Apple Watch unlock feature, on the other hand, the TrueDepth system recognizes someone is wearing a mask, that the Apple Watch is near, and then the iPhone is unlocked. Since it only recognizes a mask and not the person, it can't be truly reliable.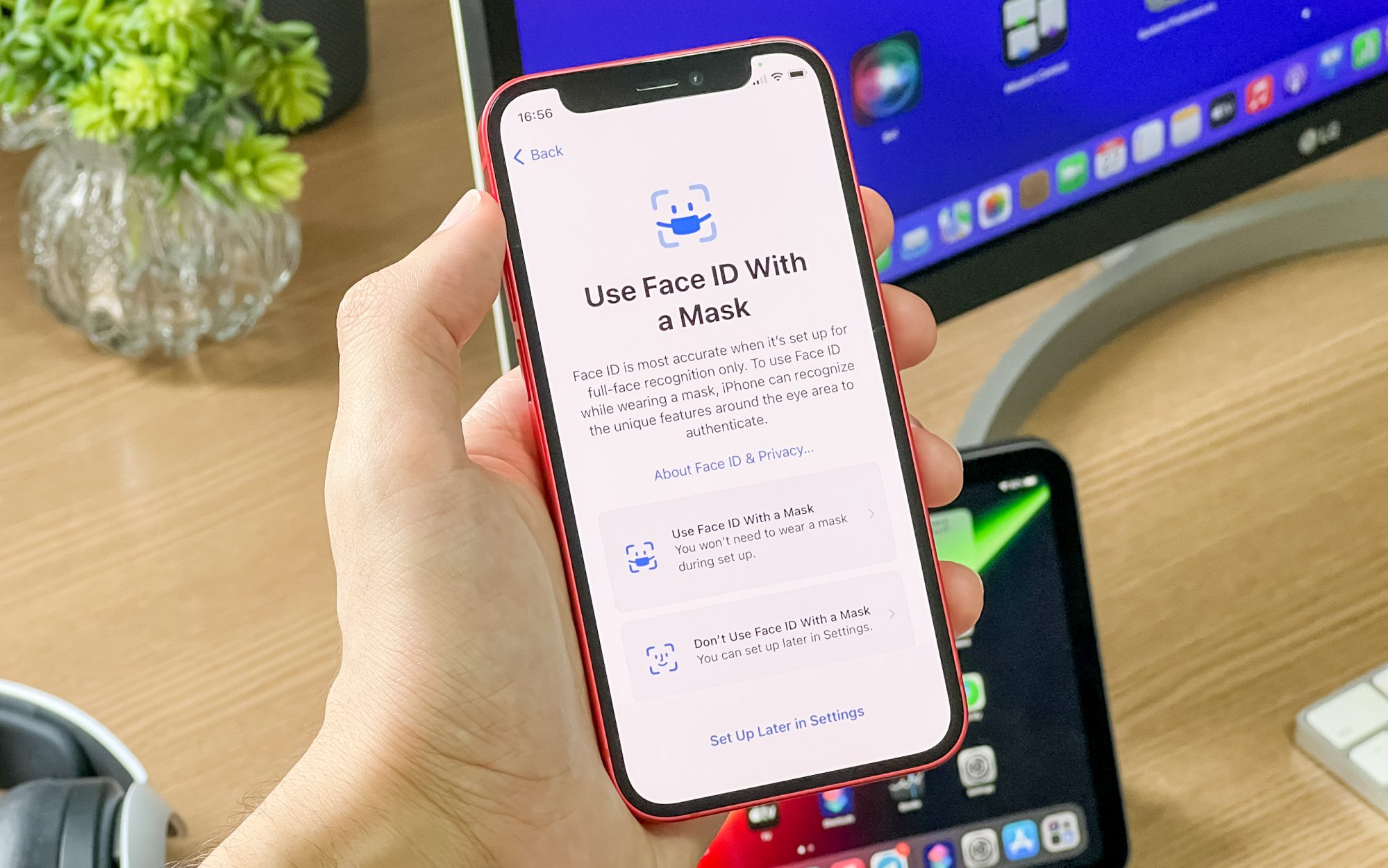 Photo Source: https://9to5mac.com/
The new beta version of iOS 15.4 allows users to use Face ID without removing a mask during the COVID-19 outbreak. Apple also recommends using Full Facial Recognition but you can now use Face ID while wearing a mask. The TrueDepth system usually recognizes the user's eyes rapidly and no one can unlock or use Face ID by mistake.