JOOX members can vote for their favourite artists in the music streaming app's first Half Year Awards
JOOX, the most popular music streaming app in Myanmar, has organized its first-ever awards competition, the JOOX 2020 Half Year Awards, which will take place online on the JOOX app from August 3rd-14th.
During these 12 days, all JOOX users will be able to vote for their favorites among the top 100 songs and artists and artists of the first half of the year, and after the voting period, JOOX will award the Gold Medal to the top 5 artists and top 5 songs.
JOOX will be announcing Top 100 popular songs and 100 singers for the first half of 2020 on the JOOX app from August 3 to 14, and JOOX free users will be able to vote up to 100 times per day, while VIP users can vote up to 150 times per day. There will also be a lucky draw program, in which 10 top fans who vote for the top 5 artists and top 5 songs will win special prizes and a one-year JOOX VIP package.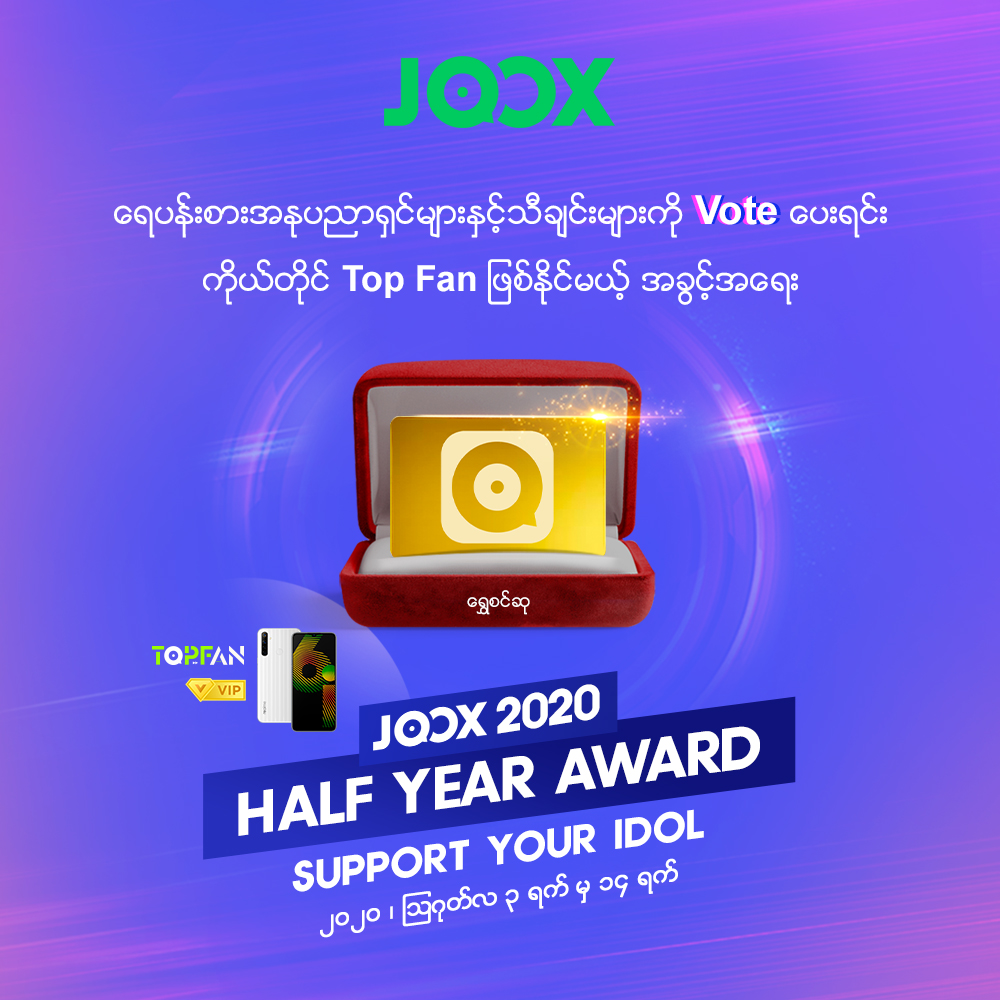 Photo Source https://web.facebook.com/JOOXMyanmar/
"JOOX is proud and excited to offer new services and campaigns even in this crisis period," said Mr. John Zhang, Country Manager of JOOX Myanmar.
"We believe that music is the best way to step outside of ourselves and lose track of time, and we understand that people are hungry for music events these days. I believe that these Half-Year Awards will be a fun way for JOOX members to show their love by rewarding brilliant artists and songs, which will in turn encourage these musicians to continue creating the art that enriches all of our lives,"   he added.
The top 5 winners and top 5 songs that received the most votes will be nominated in the upcoming JOOX Myanmar Music Awards (JMMA) organized by JOOX Myanmar.
JOOX is a 'freemium' music streaming app available in Asian markets including Hong Kong, Macao, Thailand, Indonesia, Malaysia, and Myanmar, with over 290 million global users and 15 billion plays. It caters its services to meet the music interests of users in each country. Most songs on JOOX are free to listen to by all, but some songs require a paid VIP membership.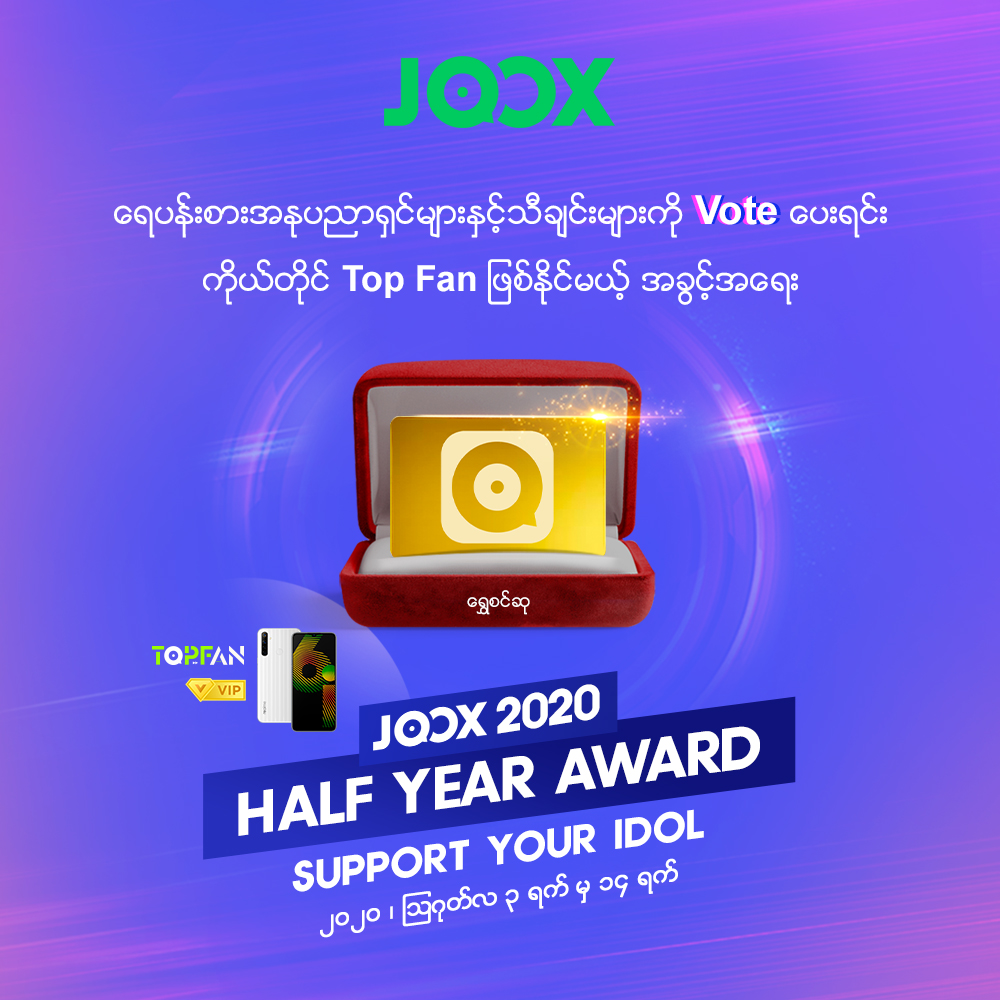 Photo Source https://web.facebook.com/JOOXMyanmar/
The Half-Year Awards follows other online events that JOOX has created since the beginning of the Covid-19 crisis, including its World Music Day festival "Sounds of Happiness," which streamed performances by local and international artists, and a series of motivational playlists during the "stay home" period designed both to elevate the moods of those who were stuck inside and spread awareness of health guidelines.
JOOX is a music app made for music lovers. With more than 30 million songs in its music library from all over the world, JOOX connects you to your favorite artists, songs, albums, and personalized playlists. Users can discover great new music with recommended songs and radio stations that fit your taste and mood. JOOX is now available on iOS, Android, and Desktop (Windows/Mac), allowing users to enjoy a free high-quality music experience anytime, anywhere.