M-pitesan supports the users through Special Customer Service Hotline number
M-pitesan offers a convenient digital money service for all users of any network across Myanmar. M-pitesan is now providing a special customer service hotline number to help the users with their needs.
Ooredoo users can directly contact Hotline number "909" and other operator users can contact the hotline number "09 970000999" to the M-pitesan customer service from 8 AM and 9 PM daily. Apart from the Hotline number, the users can also contact M-pitesan Facebook Page Messenger. The users can use M-pitesan to make money transfers, payments, and purchasing top up cards anytime and anywhere on smartphones safely and securely.
The users can dial *999# to set up an M-pitesan account and get the service by downloading M-pitesan application from Play Store or App Store.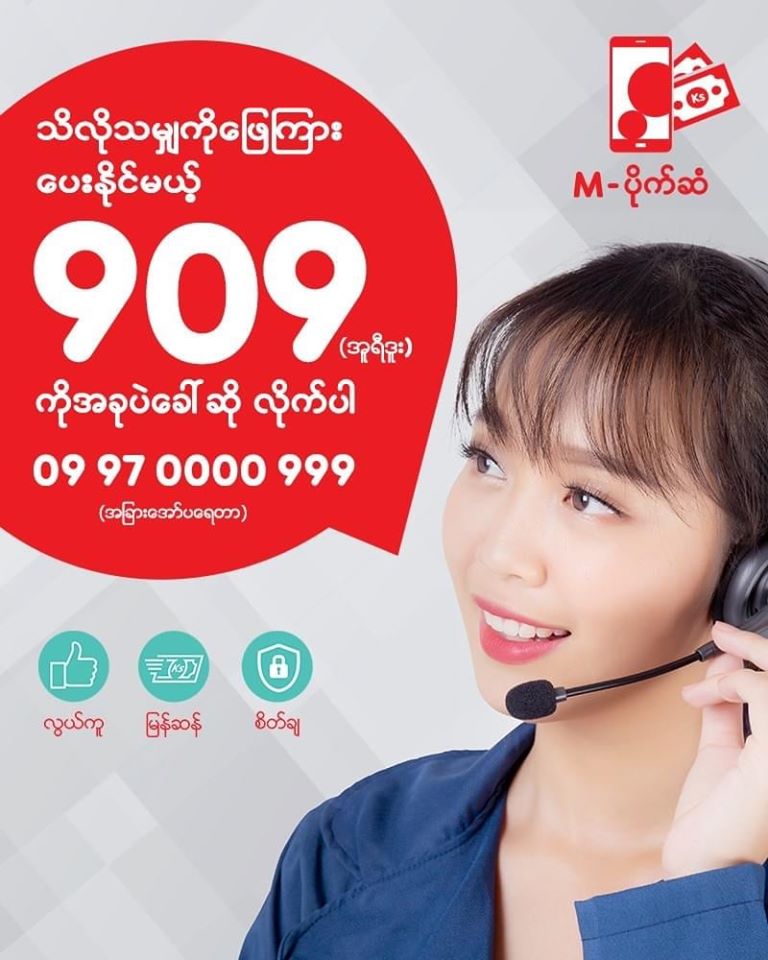 Photo Source https://web.facebook.com/MPitesan/
M-pitesan service was launched since September 19, 2017 and any smartphone users can use M-pitesan service. Any mobile users can go to the Ooredoo's M-pitesan agent stores to process the transfer.
There are currently more than 2,500 Ooredoo M-pitesan agents in Yangon, Naypyitaw, Mandalay, Bago, and Taunggyi, and it will be added to 8,000 agents soon from rural areas and across Myanmar.
M-pitesan is a digital wallet that can be used like a wallet that you can carry around every day. The users can start using a mobile digital wallet, after subscribing to M-pitesan. Transactions can be saved securely in M-pitesan with a private PIN. M-pitesan will be available at any M-pitesan agent near the user.
To top up M-pitesan account, the user can visit the M-pitesan agent with NRC cards and your smartphone. Agents can be searched with "Search Agent" from the application or dial USSD Code *999#.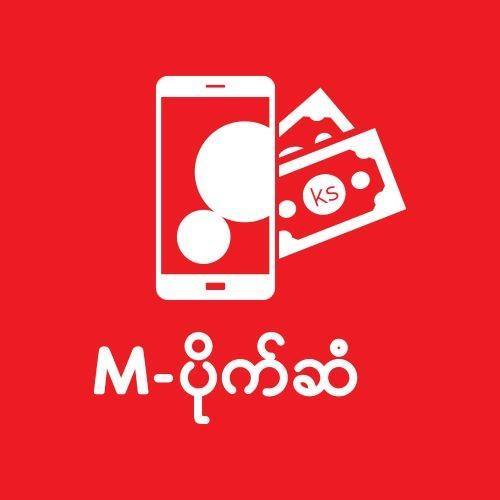 Photo Source https://web.facebook.com/MPitesan/
For Ooredoo users, the users will receive a double bonus on top-up if you purchase a top-up bill through Ooredoo M-pitesan. The additional Top-up gift is available to use in Ooredoo's internet, voice, and SMS plans in 3 days for a limited time.
The users can top up their M-pitesan account from M-pitesan agent nearby or from the CB Bank account. All M-pitesan users will be able to pay digitally when purchasing items by shop.com.mm website. It also introduces the people of Myanmar to familiarity with online shopping and online payment system. M-pitesan users can pay up to 500,000 Kyats when shopping on the shop.com.mm website, and customers have to select "Cash on Delivery" to confirm the payment. Payment can be made using the M-pitesan application when receiving the items. The users have to pay the amount by selecting the "Buy Goods" button and enter the shop.com.mm code or read the code via the QR Code Scanner.
For further details on the fees, visit the following link:
http://ooredoo.com.mm/mm/Personal/Services/M-Pitesan/Fees.aspx