MPT Fulfilled The Dreams of Fifth Lucky Winner from Shwe Eain Mat Campaign
MPT donated over 40 million worth of donation items including basic food items, personal care products and supplements on behalf of Daw Naing Sein, Fifth Lucky Winner from "Shwe Eain Mat" campaign to "CATHOLIC HOME FOR THE AGED" in Yangon on March 19.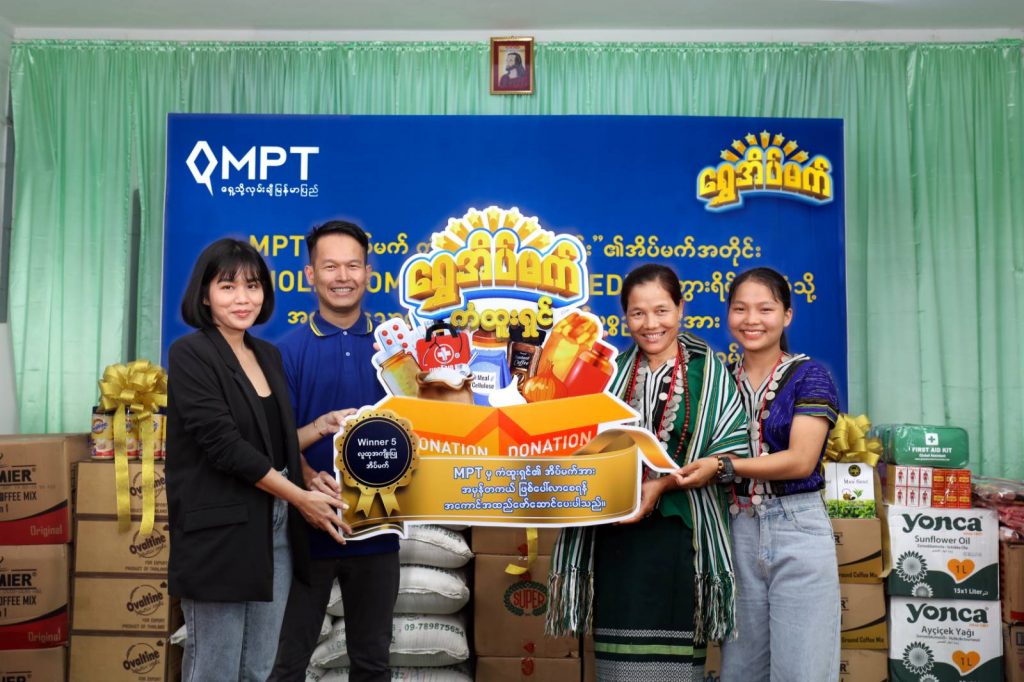 Image: MPT
There is over 140 elderly people at CATHOLIC HOME FOR THE AGED. Fifth Lucky Winner, Daw Naing Sein is from Mindat, Chin State and has won under the category of Contribution for Community (For Myanmar Society) with lucky number 7053.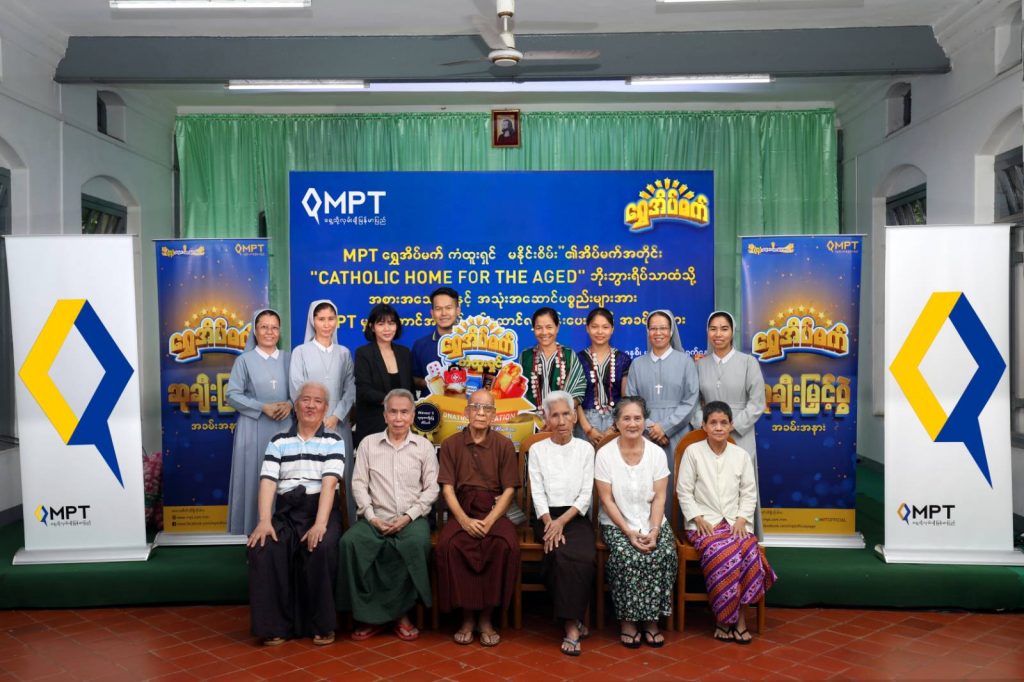 Image: MPT
"I would like to thank MPT and "Shwe Eain Mat" campaign for fulfilling my dreams of donating nutritious foods and supplements to elderly. I feel so happy that my dream has been realized, and I wish all the success for MPT", said Daw Naing Sein.
MPT has handed over the prizes of the winners and made their dreams come true. Detailed information of winners of "Shwe Eain Mat" campaign can be found at MPT Webpage https://www.mpt.com.mm/en/dream-come-true/.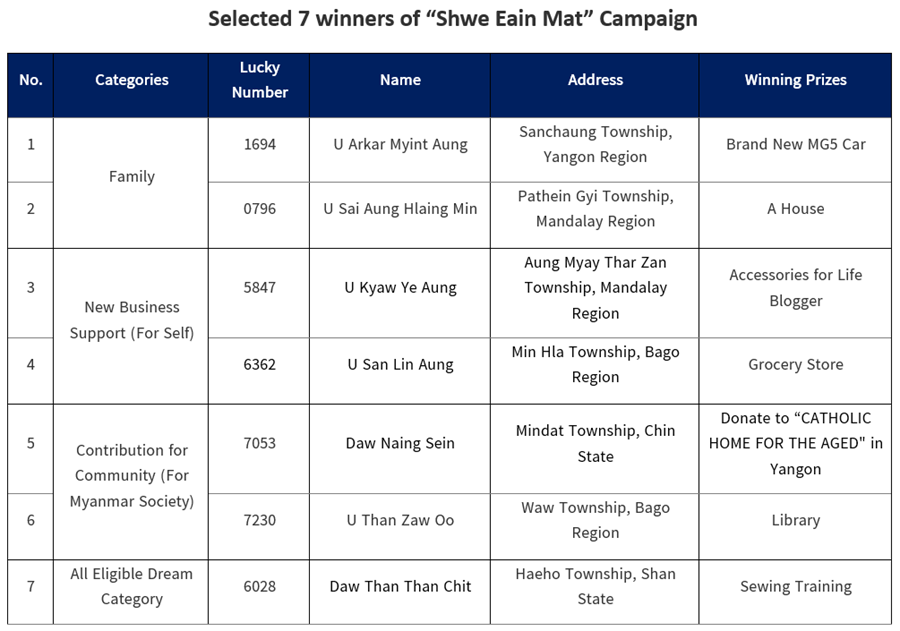 Thank you very much for every customer who are using MPT services as always. MPT would try its best to enrich the daily life of people and also would like to encourage customers to participate in upcoming campaigns as well.
For more information about MPT, visit MPT official website www.mpt.com.mm and chat with MPT's Chatbot services at MPT4U App, Viber or dial 106 Call Center.