MPT Provides Free Access To Thousands of Moviesand TV Shows with Viu
MPT, Myanmar's first and leading telecommunications operator, offers free access to the best movies and TV shows from China, Korea, India, Thailand, Japan, and Myanmar through Viu application and website. MPT subscribers can enjoy thousands of exciting movies and TV shows of local and international content with 100% Myanmar subtitles, without paying any subscription fees through the Viu mobile app.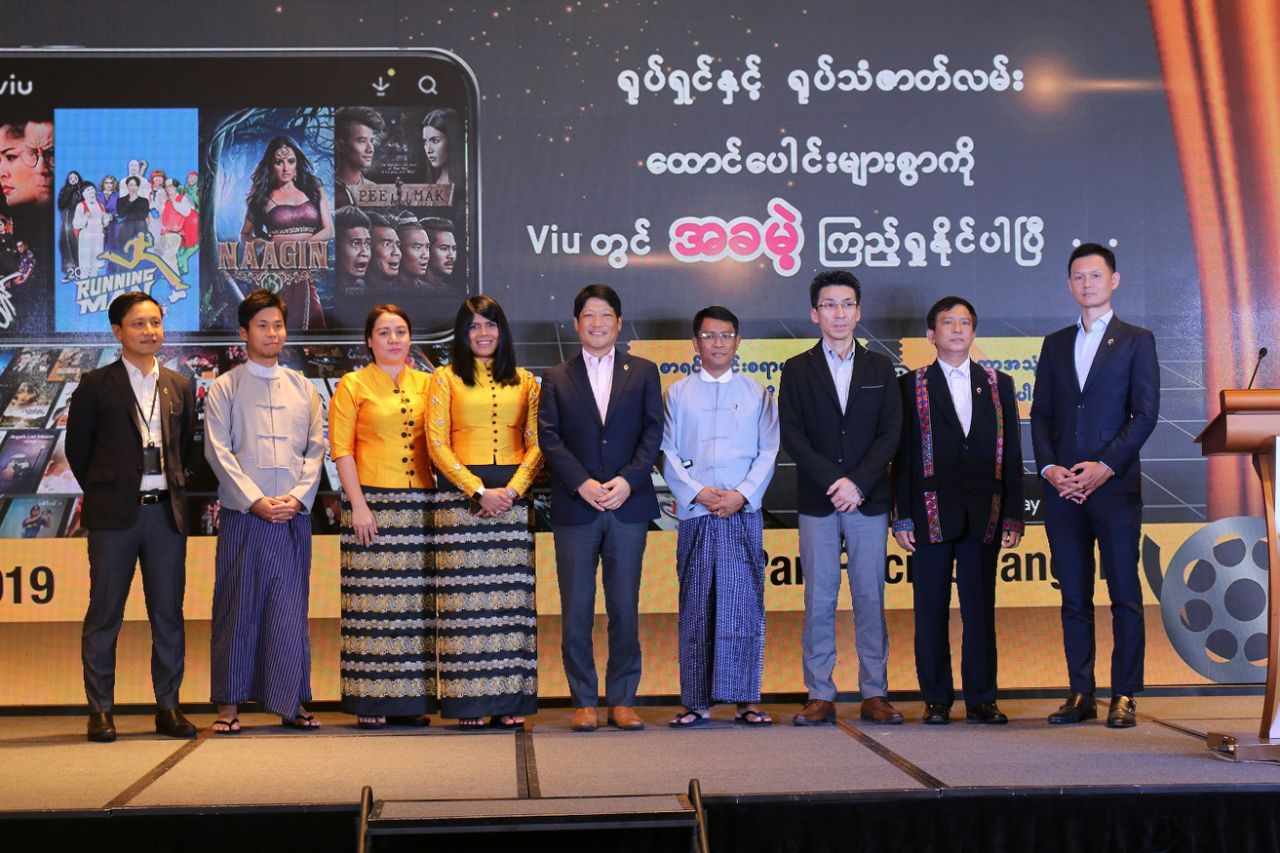 Photo Source By Myanmar Tech Press
Mr. Reizo Umeda, Chief Commercial Officer of MPT-KSGM Joint Operations said, "We have partnered with Viu to deliver premium local and international content and bring joy and laughter to every Myanmar household. Our customers can simply revel in an amazing world of Asian cinema on their mobile devices anywhere and anytime. Thanks to Viu's advanced technology and MPT's nationwide high-speed 3G/LTE+ network, their viewing experience will be seamless and uninterrupted."
MPT customers can simply access the Viu app to enjoy thousands of entertaining movies, TV shows, and "Viu Original" series without any additional subscription fees. Popular movies such as NgalKyun and Dark Flight and shows such as Last Empress, Mingalar Shi Tae A Yat and Naagin can now be watched without any content fee. Standard data charges will be applicable as customers' existing data pack or pay-as-you-go rates. There is no need to go through a lengthy registration process – users can simply open the Viu app and start watching their favorite videos as long as they are using MPT mobile data.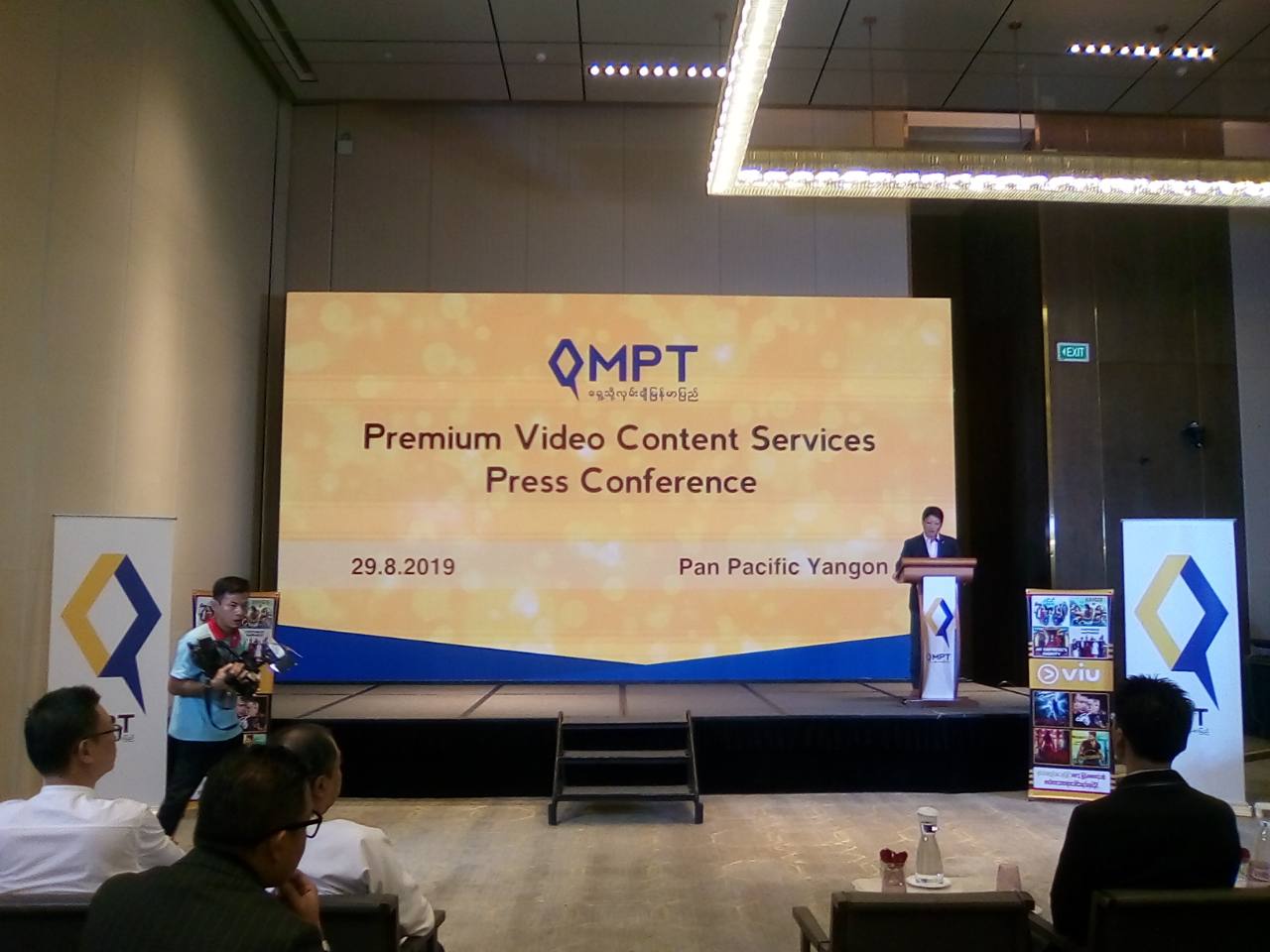 Photo Source By Myanmar Tech Press
"More and more Myanmar consumers are relying on their smartphones for entertainment, that's why we are thrilled to partner with MPT, one of the leading telecom operators. With this collaboration, we can strengthen our promise of bringing Myanmar consumers the best and latest Asian entertainment available from Korea, Thailand, India, and Myanmar to name a few.  Our team at Viu, wants to ensure that everyone has access to great content and working with MPT makes this possible." said LavinaTauro, Country Manager – Viu Myanmar.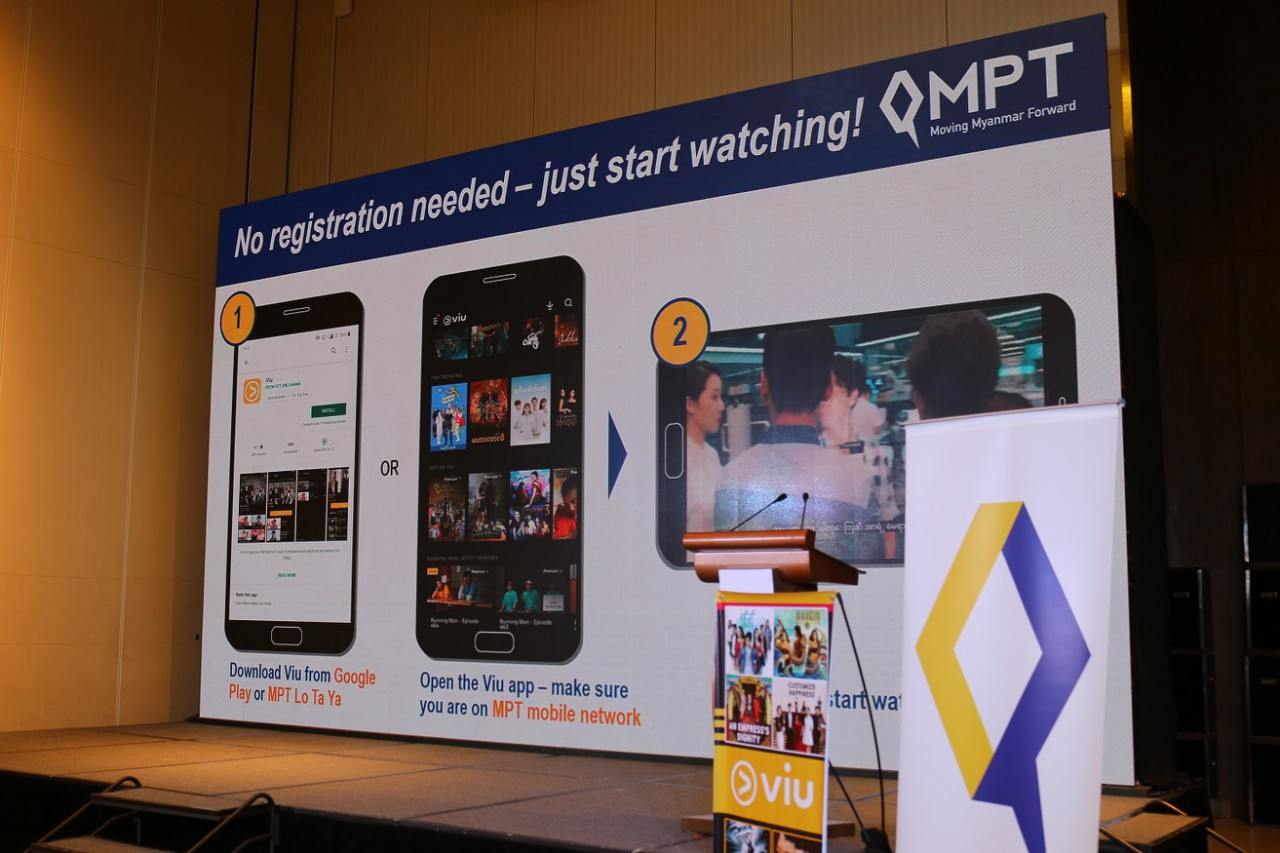 Photo Source By Myanmar Tech Press
Viu delivers an amazing selection of movies and TV shows in different genres from Asia's top content providers with Myanmar subtitles. Moreover, the latest episodes of selected K-dramas and variety shows are available in just a few hours after the original telecast. MPTViu users can also download videos and watch offline on mobile devices such as smartphones and tablets. 
To download the Viu app, visit the Google Play store or follow the link: 
https://play.google.com/store/apps/details?id=com.vuclip.viu