MPT launches special giveaway program to mark 14 million MPT4U application users
MPT, Myanmar's first and leading telecommunications operator, has successfully set a milestone by reaching its 14 millionth MPT4U app user experience. Users of the MPT4U app will be able to enjoy its great benefits such as the "Hti-Pauk" lucky draws; Special Offer (Data Packages) and other MPT Club benefits are available free of charge.
To commemorate the success of this important milestone, a special event was held to give away MPT Money 10 lakhs each and data prizes as a special prize to 14 lucky winners as a thank you to MPT4U app users.
All MPT customers will be able to participate in this special raffle which will be held from 18th to 7th September, and those who wish to participate will be able to win exciting prizes by following the steps below.
Download the MPT4U app.
Find the 3 hidden words in the MPT4U app.
If you find three hidden words, go to the homepage of the MPT4U app.
Then click on the Promotion Banner and enter the words found.
The entrants who have found and entered the words correctly will be eligible to participate in the lucky draws. The prizes will be awarded as follows.
Winners will be announced in the third week of September and MPT will contact MPT Money winners for their special prizes.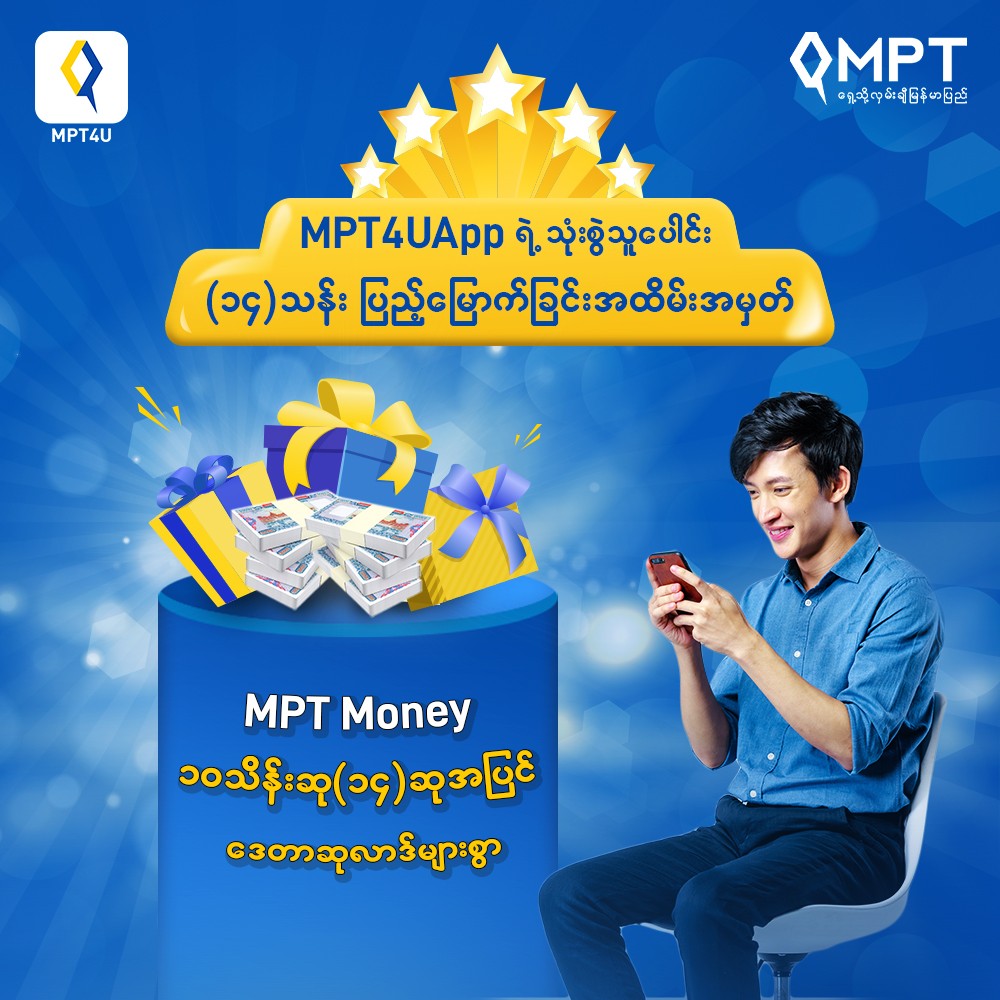 Photo Source https://www.facebook.com/mptofficialpage/
"This program is a tribute to MPT4U users in for their customer loyalty in contributing to the milestone of 14 million users. This program will award 14 lucky users with MPT Money 10 lakhs each as Grand Prize I urge all MPT users to participate in this fun and exciting program by downloading the MPT4U app." Said U Ko Ko Aung, Deputy Chief Executive Officer of the MPT-KSGM JO Economic Department.
He continued, "We are very proud of this significant milestone achievement. We will continue to present good value for users' innovations and unique consumer experiences. Users have been doing their daily activities via mobile phones for a long time ago. Hence, it is very important for the MPT4U app to deliver the necessary information required by users quickly and effectively."
Customers will be able to access MPT's "Shal Lan Shal Lan World" and enjoy a high-speed, high-performance 4G / LTE network. They can enjoy the benefits of digital features such as the use of social media, streaming videos online, and playing online games fast and safely.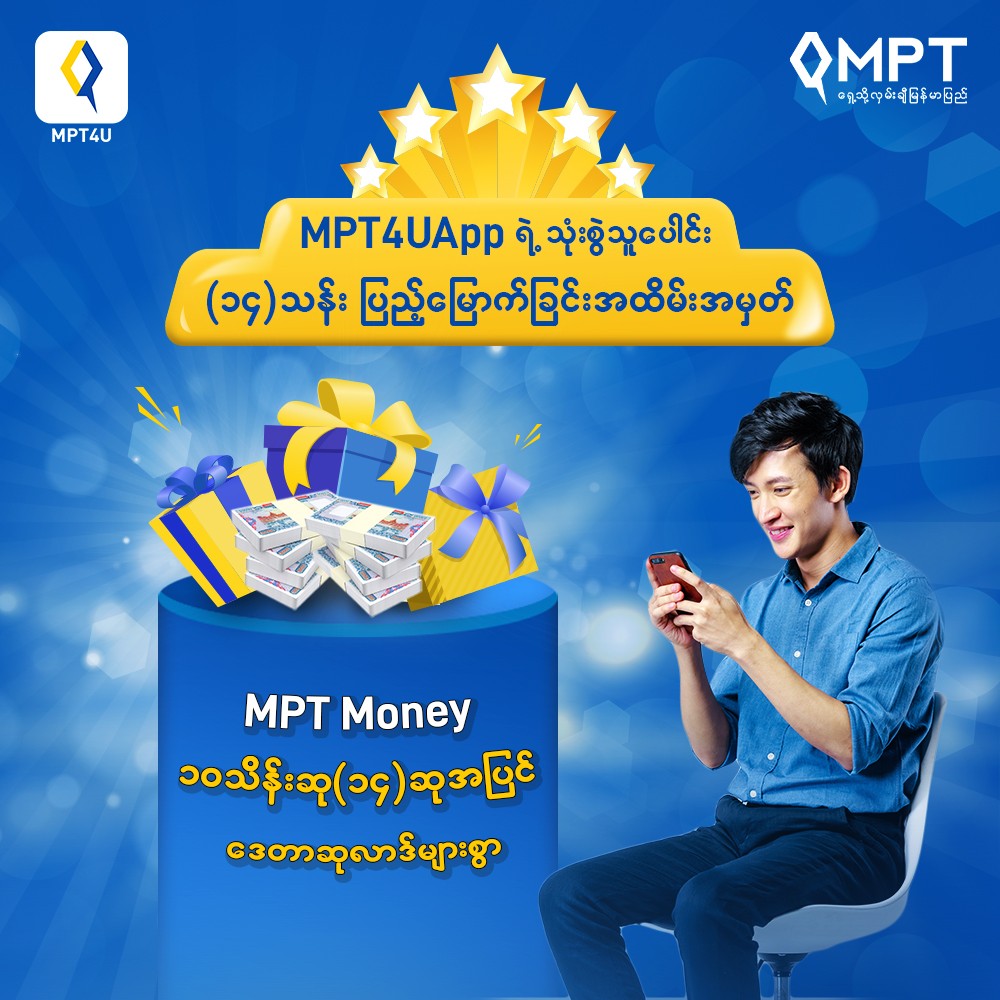 Photo Source https://www.facebook.com/mptofficialpage/
The milestone of the 14 million MPT4U app users is a testament to MPT's continued commitment as Myanmar's number one telecommunications operator. MPT aims to enrich the digital social life of all customers. They continue to strive to provide innovative products and services by transforming and linking technology with organizations.
MPT has a long history of providing excellent services and high-quality network infrastructure to its customers in remote areas of Myanmar. MPT users can download the MPT4U by dialing *4040# and also download it directly from the MPT4Ufree link for iOS and Android versions.
Call the hotline at 106 for more information. You can also learn by visiting MPT's website or MPT's official Facebook page.