TOE TET ONLINE LEARNING PLATFORM
Nowadays technology advances had become the main supporting role in the field of education. By paying money, you can learn what you want on the internet. It is the most valuable opportunity for people who seek higher education but do not have time for that. For these reasons, online learning platforms are booming. These online learning platforms have become a way for people who want to create a successful life in the future.
When we are interested in what we are learning, we need to keep on learning it without giving up. That way, we will be able to keep up with current trends. Even though you have a job and you can't give time to your education, you still can learn something during your free time. It will be very helpful in your life. The advantages of Online Learning Platforms are that they can reduce time-consuming and they offer access to all updated contents in one place.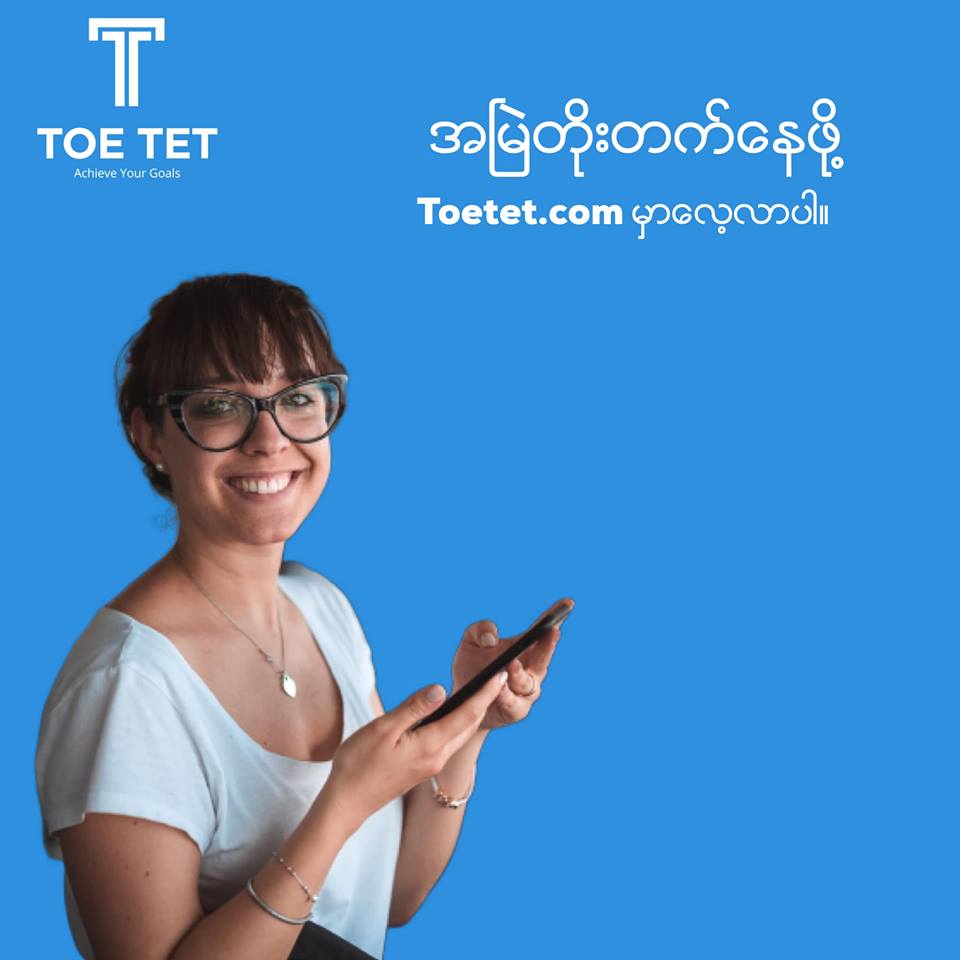 Photo Source – https://www.facebook.com/toetet.mm/
Lately, Toe Tet Online Learning Platform has become hugely popular among the other online learning platforms. In Toe Tet Online Learning Platform there are a variety of courses that are very convenient for everyone.
Courses that you can study at Toe Tet Online Learning Platform are Basic English Grammar, Social Media Marketing, Presentation for Success, Personal Productivity, GMC Program (Guerrilla Marketing Coach Certification), and Start Your Own Business (SYOB) , Marketing, NLP101 (Neuro-Linguistic Programming) , Business Plan Writing, MBTI Personality Test, Diploma in Business and Management (DBM),Success with memory training(SMT) ,Applied Psychology for  Business & Marketing(Part 1), Diploma in Marketing, Business Model Canvas (BMC), Essential of Business Management (EBM), Guerrilla Marketing (GMP),45 Mins Magic Income Formula. As for ICT skills, you can study Basic Computer Course, Website Building, Video Editing Course Microsoft Word Online Course Microsoft PowerPoint, Microsoft Excel Online Course, Auto Cad Online Course (Full Version Soon), Adobe Photoshop (Full Version Soon), Adobe PageMaker at Toe Tet Online Learning Platform.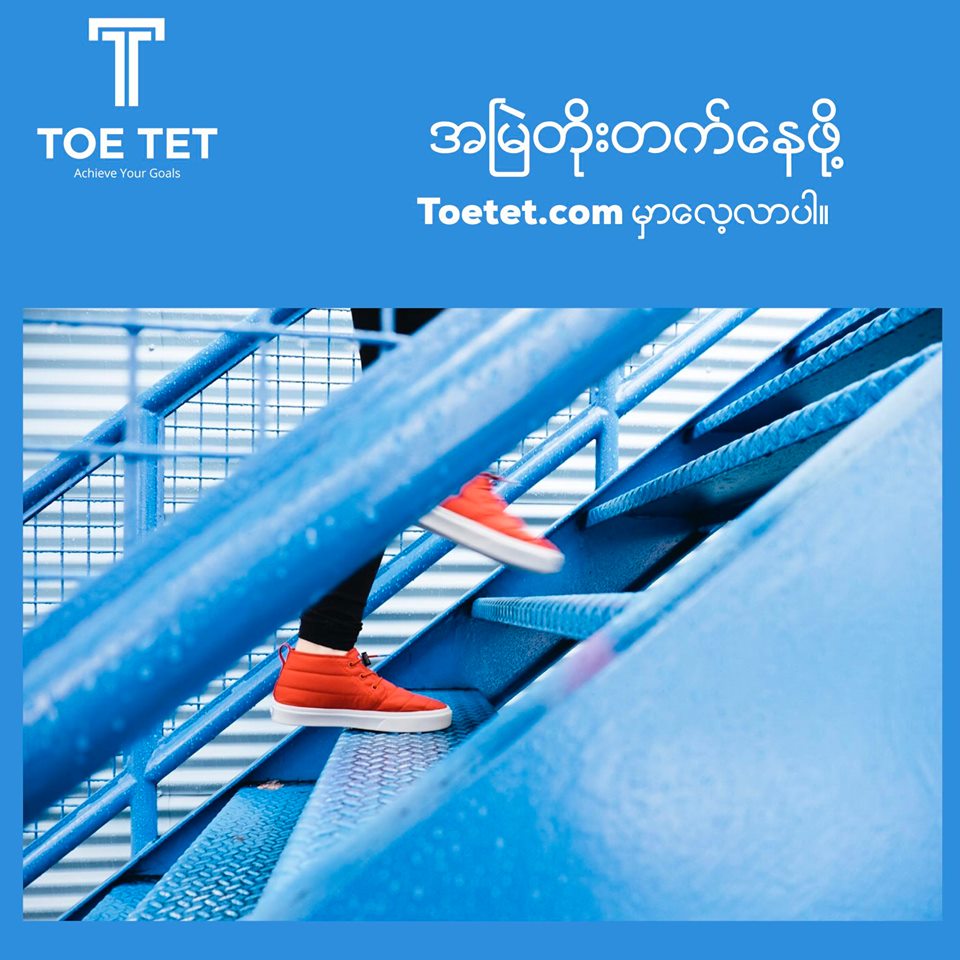 Photo Source – https://www.facebook.com/toetet.mm/
Price plans start at 25000 kyats for 6 months, 29000 kyats for a year and 50000 kyats for 2 years. You can also pay your fees by using Mobile Banking (or) Wave Money. After paying class fees, you can start your enroll course by logging into your Toe Tet Account.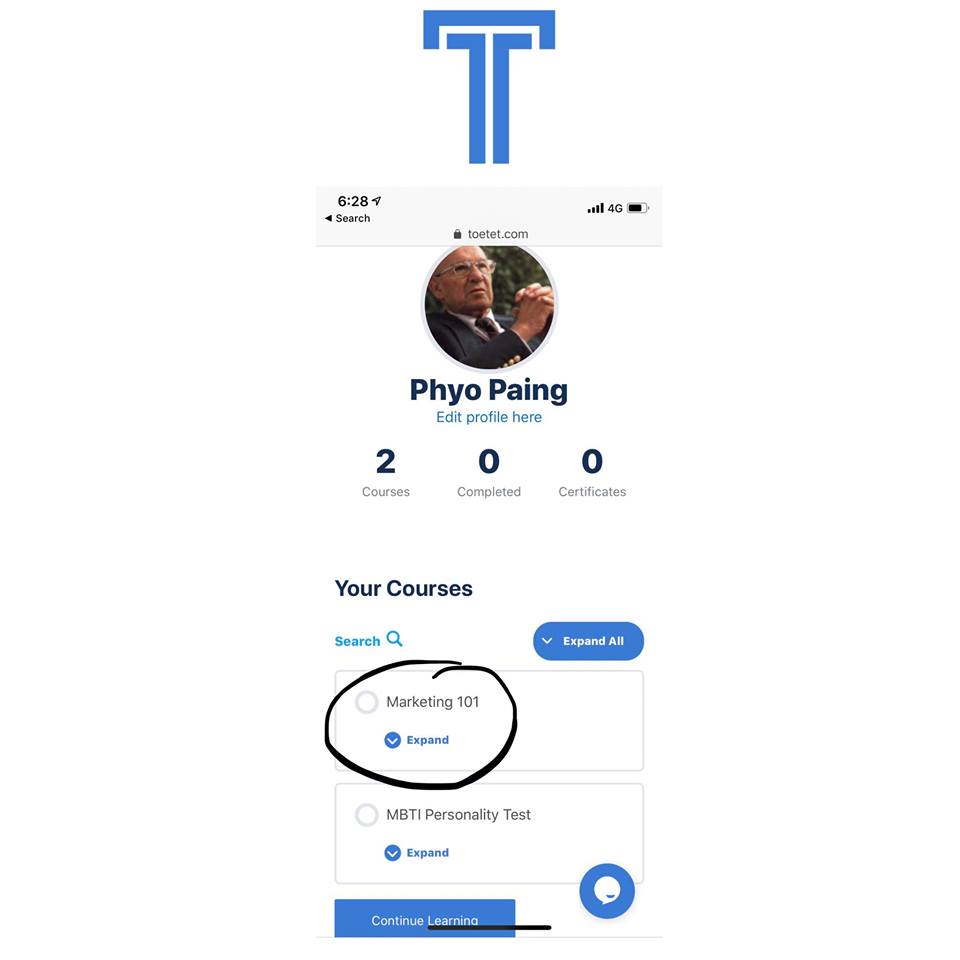 Photo Source – https://www.facebook.com/toetet.mm/
Firstly users have to use "Browser" (Chrome or Firefox) to log into toetet.com. Then click "Get Started" and create your account. Please send your Email Address (or) Username to Toe Tet Messenger. And also send the receipt, too. After that, your account will be approved. Then, you can start your courses.
For more information please visit the below links.
https://www.facebook.com/toetet.mm/
https://toetet.com/