Turn your smartphone to a real-time communication smart walkie talkie device
Today's technology gives us plenty of ways to communicate. However, sometimes old school is the best method. There is still quite a large use case for walkie-talkies. They include emergency situations, construction sites, and other such places were quick, but short vocal communications are necessary. You can now recreate it with your smartphone without too much trouble.
It should be said that all of these devices use some sort of VoIP technology for their walkie-talkie functionality. Most mobile devices don't have the hardware required to broadcast over radio frequencies like actual walkie-talkies.

Photo source https://zello.com/
Zello PTT Walkie Talkie is the most popular walkie-talkie app on this list. It has a metric ton of features and a powerful free version for individuals. The app includes real-time voice streaming, text and voice messages, group channels with up to 6,000 participants, and it can even map your PTT button to a hardware button on your device.
This app is useful in disaster areas or uses to communicate with each other in real-time. There is a premium subscription version, but we're pretty sure you don't have to worry about it unless you're a business.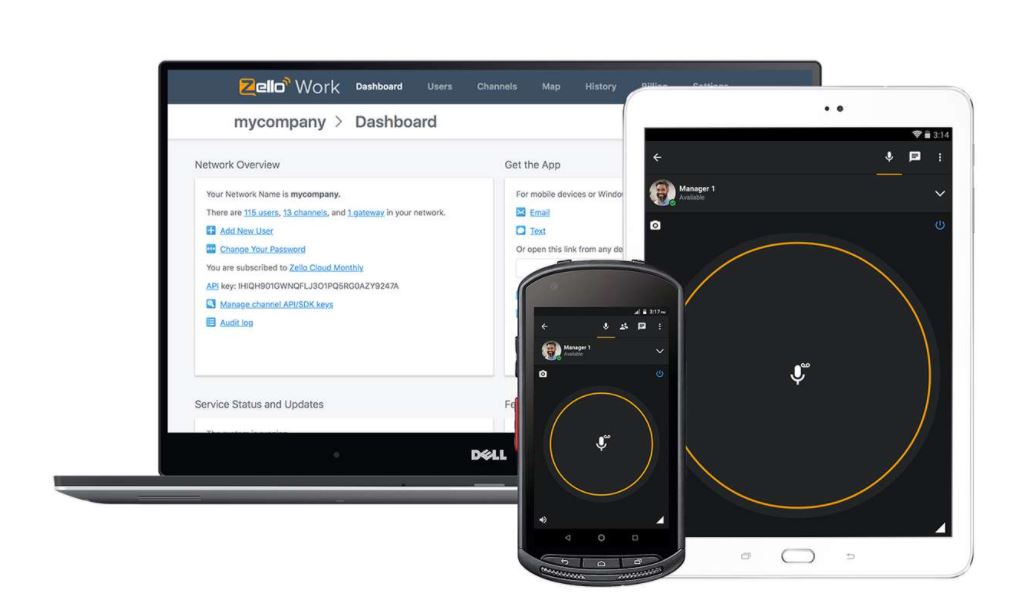 Photo source https://zello.com/
Zello is the most people's go-to for a walkie-talkie experience. Part of the reason why it's so popular is because of its usability. It's easy to import contacts, and tapping on one displays the option to talk displayed front-and-center. You can talk directly with individual people, or you can create a group channel for your friends or workgroups. Voice messages will be played out immediately if the app is open, or played later through a voicemail-like system, so you can pick up your messages when convenient.
You can also send text messages, images, or alerts and share even locations. One useful feature is the ability to set a volume level for each user — which is especially handy in group channel talks with those, particularly noisy people.