Let's use WM Comics if you read comics on a smartphone
Do you like comic books?
Do you think comics are what you buy at a bookstore?
It may have been before, but now you do not have to do that.
It is an era when you can read comics on your smartphone.



It is easy to do. Just install the application called WM Comics that White Merak made.
Because it is in a smartphone, you can carry it anywhere you go, you can easily read it in the bus.
In addition, bookshelves are unnecessary and you can have as many books as you can, even if you buy a lot, your room is not cluttered.
Also, even if there is a blackout at night, you can read it unless the battery of the smartphone has run out.
It is easy to install. Simply type 'White Merak Comics' in the search location on the Google Play Store and install the app that came out.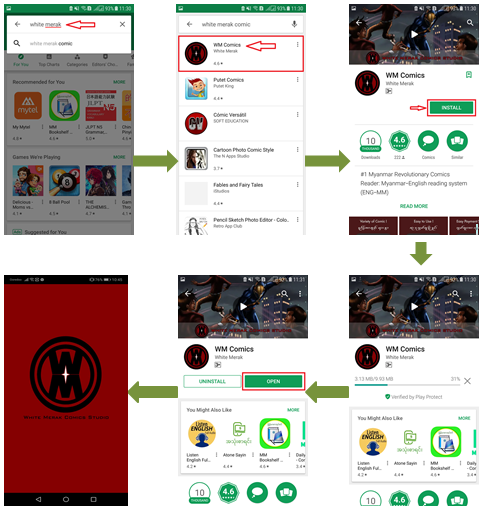 If you want to read comics you like, it costs 300 to 500 kyat per book, but there are a lot of comics you can read for free.
Also, if you have a lot of comics you want to read, there is an unlimited plan with 1000 kyat per month, so it is better to use it.
Payment of the fee includes payment methods such as VISA, Master cards, Wave Money, MPT and Telenor and Ooredoo.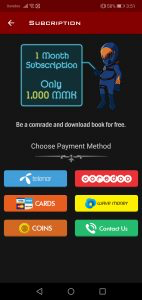 Besides comics written by exclusive manga artists, there is also a function that anyone can upload and read by others.
If you like not only reading comics but also drawing comics, try to upload comics.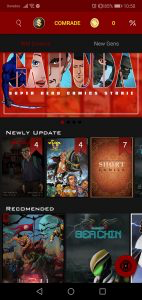 There are plans that make popular manga artists training.
A company named White Merak, who develops and operates an application called WM Comics, started with two people, CEO Aung Ye Kyaw and his friend Nay Oo Linn as CTO.
It was highly admired by Phandeeyar, famous for Myanmar's startup incubator, and received support from Phandeeyar.
Currently, they have a stylish office on the top floor of building at Sanchaung Township and are struggling day by day.
Currently there are around 30,000 registrants of the application, but within the year of 2018 they aim to double the number of over 60,000.
Therefore, they plan to increase the amount of comics to be posted and increase the number of new comics.


Although it is only for android application now, the iOS application development is almost over and it is due to be released soon.
If you are interested in WM Comics, please install it.
Because you do not need to pay money unless you read comics to be charged.
We will continue to expect White Merak's WM Comics movement.