KARGO SERVICE that contributes advantages for Business Owners and Drivers to deliver any goods around Union of Myanmar
There are some difficulties to carry goods and materials from one place to another for Medium and small business owners even locally in Myanmar. Some individual business that delivers goods anywhere in the country used to search transport services that are safe and secure for their goods in transportation processes. Some small business persons used to search and contact suitable transportation service that is more economical and fit for their capacity of goods to deliver.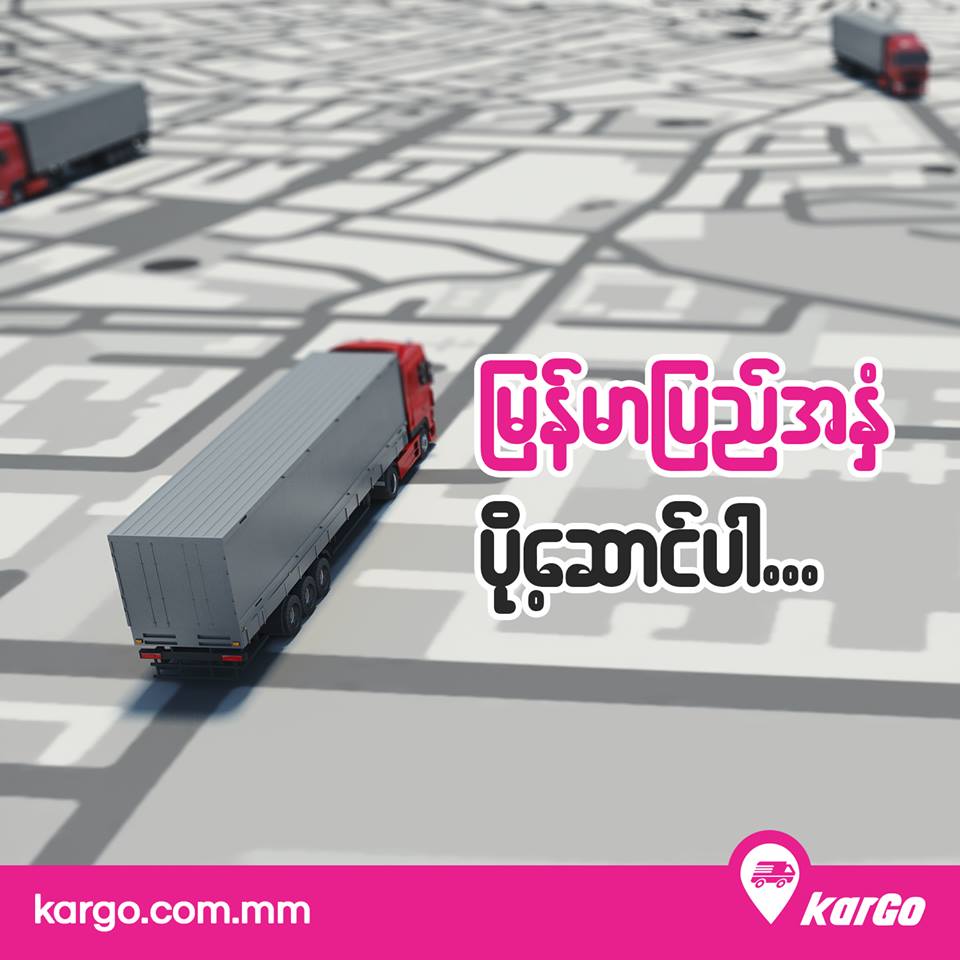 Photo Source – https://www.facebook.com/kargomyanmar/
It is need to get smooth flow of delivery service for small business enterprises in Myanmar because we can find problem of managing time for process of transportation and high price of services. Moreover, by using cargo services, customers can get in touch with the owners of transportation and good drivers through mobile application. For the drivers by using mobile apps of Kargo can get directions and will be better experiences than other transportation services.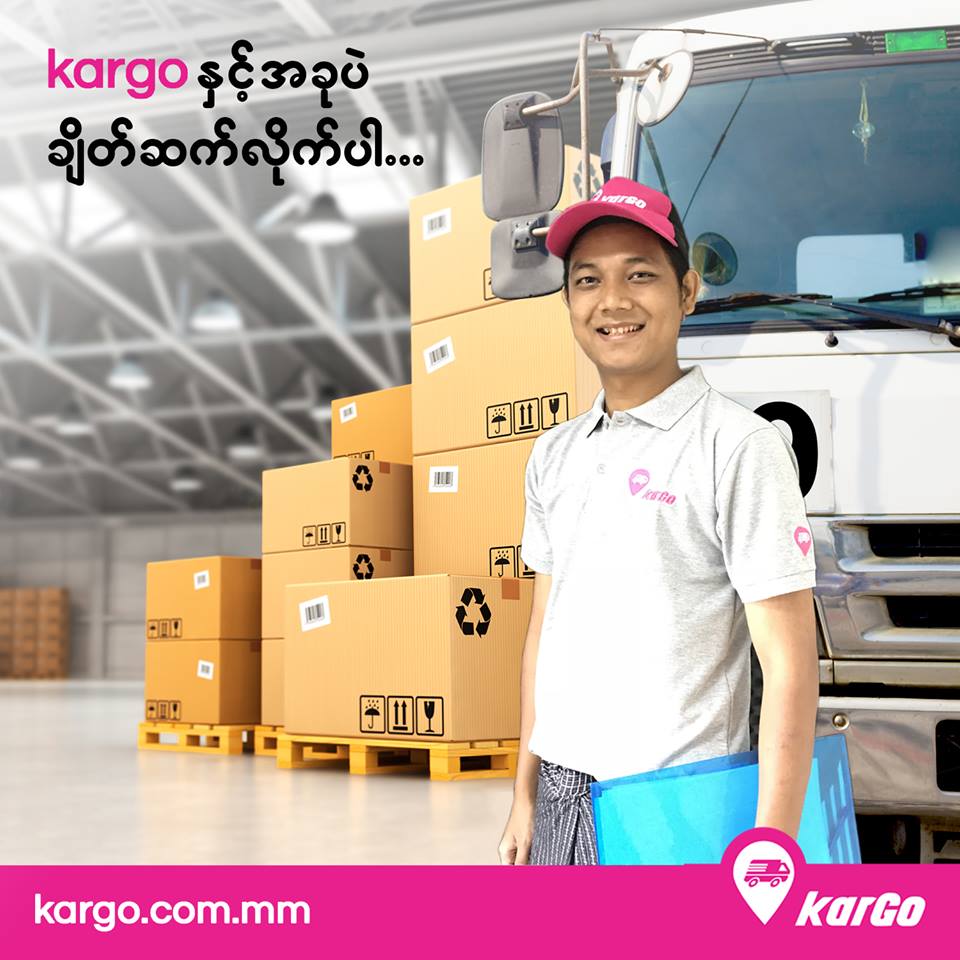 Photo Source – https://www.facebook.com/kargomyanmar/
Kargo is one of the transport delivery services that deliver any goods anywhere throughout Myanmar. This service become a wide range network service throughout Myanmar starting from small business level based on technology.From Kargo service ,customers can get cheaper price delivery trucks, general workers for loading and unloading goods, accurate delivery services and can get from small cars to lorry trucks. There will not become any conflicts between hiring customers and drivers because Kargo service used to deeply calculate for the process depend on weight of freight, destinations and kind of cars should be used to meet suitable prices. Moreover, it will be more advantages for both hiring customers and drivers because of the suitable rates of charges.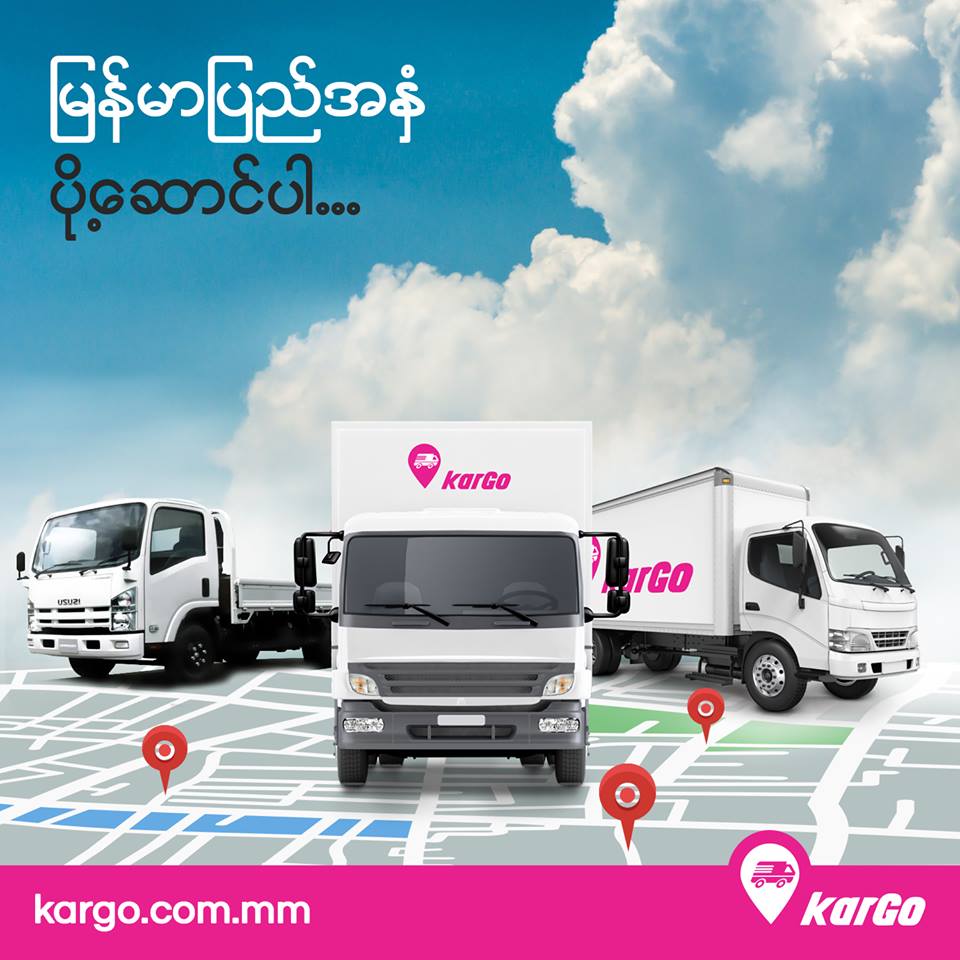 Photo Source – https://www.facebook.com/kargomyanmar/
So, Kargo is the first online system transport service of Myanmar with modern technology based transportation that makes connections with good drivers for the smooth flow of delivering goods.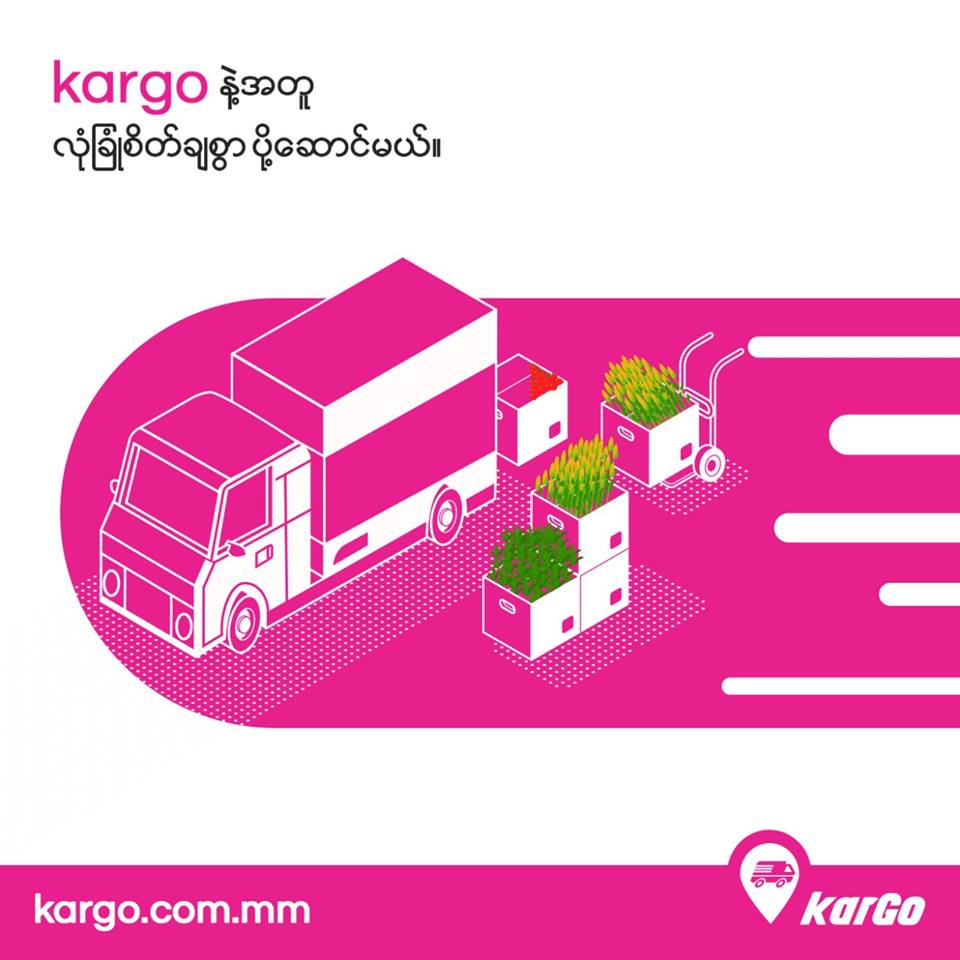 Photo Source – https://www.facebook.com/kargomyanmar/
By the businessmen who would like to use Kargo Service can watch condition of tracks of their Delivery trucks by using Kargo mobile App.

Photo Source – https://www.facebook.com/kargomyanmar/
Moreover, it will also be more convenient to choose suitable kinds of transport and destinations depend on business size by using Kargo website or mobile apps as it is very easier to contact transportation service.
For the details about Kargo, please check below links; https://www.facebook.com/kargomyanmar/
https://kargo.com.mm/My-Mm/coporate
And For the persons who want to hire services and for Drivers,
Can install mobile apps from the link below;
https://play.google.com/store/apps/details?id=com.kargo.customer
https://play.google.com/store/apps/details?id=com.kargo.driver