Chubb Life launches the First 360° Health and Well-being app in Myanmar
Chubb Life Myanmar announced major enhancements to Chubb LifeBalance, the first 360-degree personal health and well-being app in Myanmar. Initially, launched in April 2020, the App is now available in Burmese, making it the only local language app of its kind in the country and, therefore, more user-friendly for the people of Myanmar.
Chubb LifeBalance uses the latest Artificial Intelligence (AI) technology to empower people to lead a healthy lifestyle with a personalized virtual coach designed by the world's leading experts in all aspects of health, including nutrition, sleep, activity, and stress management. Registration is easy and only takes a few steps to create your personalized health score based on over 2,500 clinical papers and over 300 million people-years of clinical data.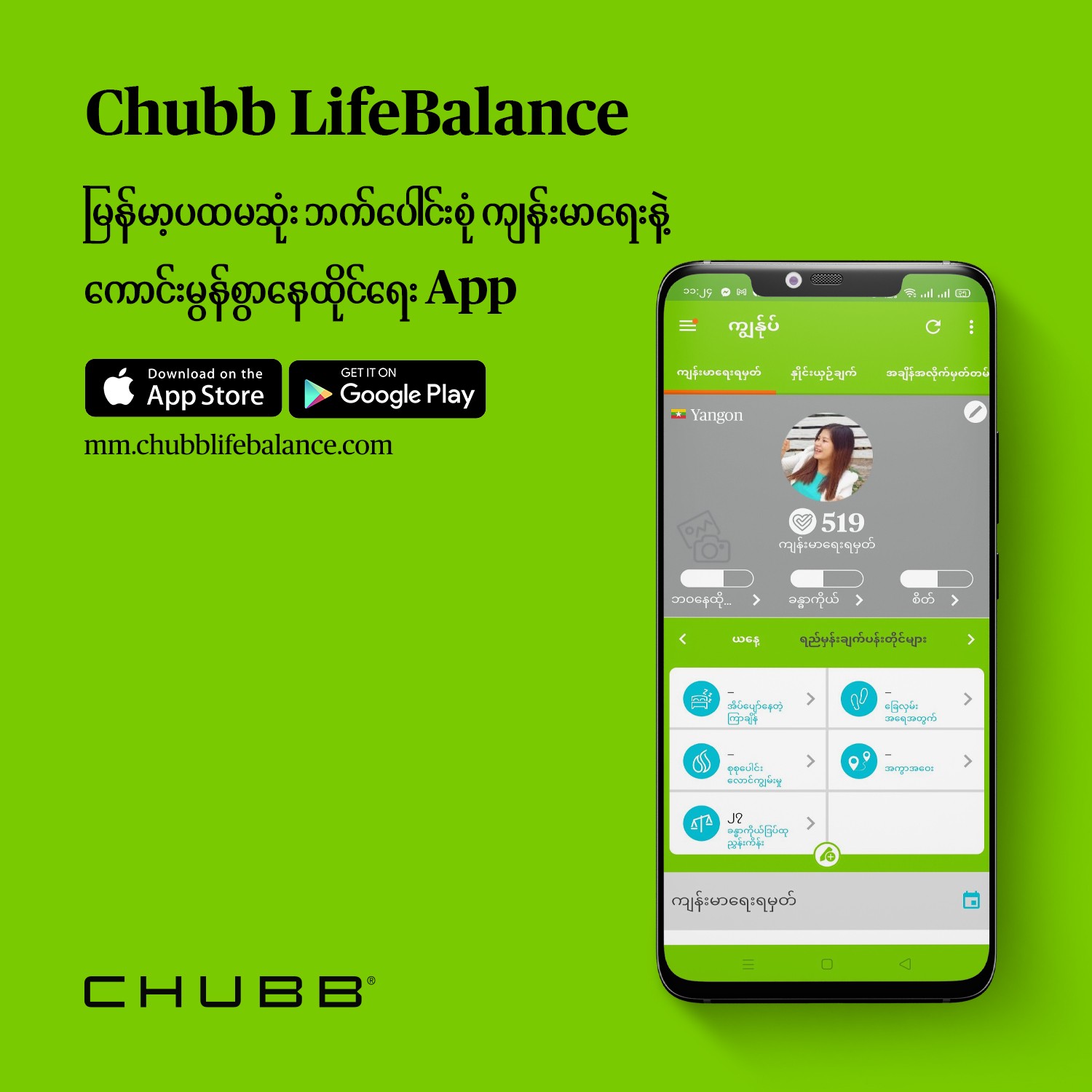 Photo Source https://mm.chubblifebalance.com
The app allows everyone to set their personal health goals and provides daily support and inspiration to keep them motivated. The health score changes in real-time based on your lifestyle choices, giving you an indication of the direction of your overall health and well-being.
Mr Son Nguyen, Country President for Chubb Life Myanmar said, "We believe everyone needs support to protect their health during these extraordinary times with COVID-19 and beyond. Chubb LifeBalance helps everyone to see their health through a new lens, one that focuses on more than just your physical well-being, but also cares about your sleep, diet, mind, and body."
Talking about why Chubb Life introduced the app in Myanmar, Mr. Nguyen said "In a country where an affordable quality healthcare system is yet to be fully developed, medical bills can be a huge financial burden. Prevention is always better than cure, and making positive choices can reduce health risks. Eating healthily, doing regular exercise, and being more mindful can reduce the risk of health problems such as coronary heart disease, strokes, and diabetes1, which are the top causes of death in Myanmar. Everybody deserves to live healthily, and that is why we are making Chubb LifeBalance available for free to everyone."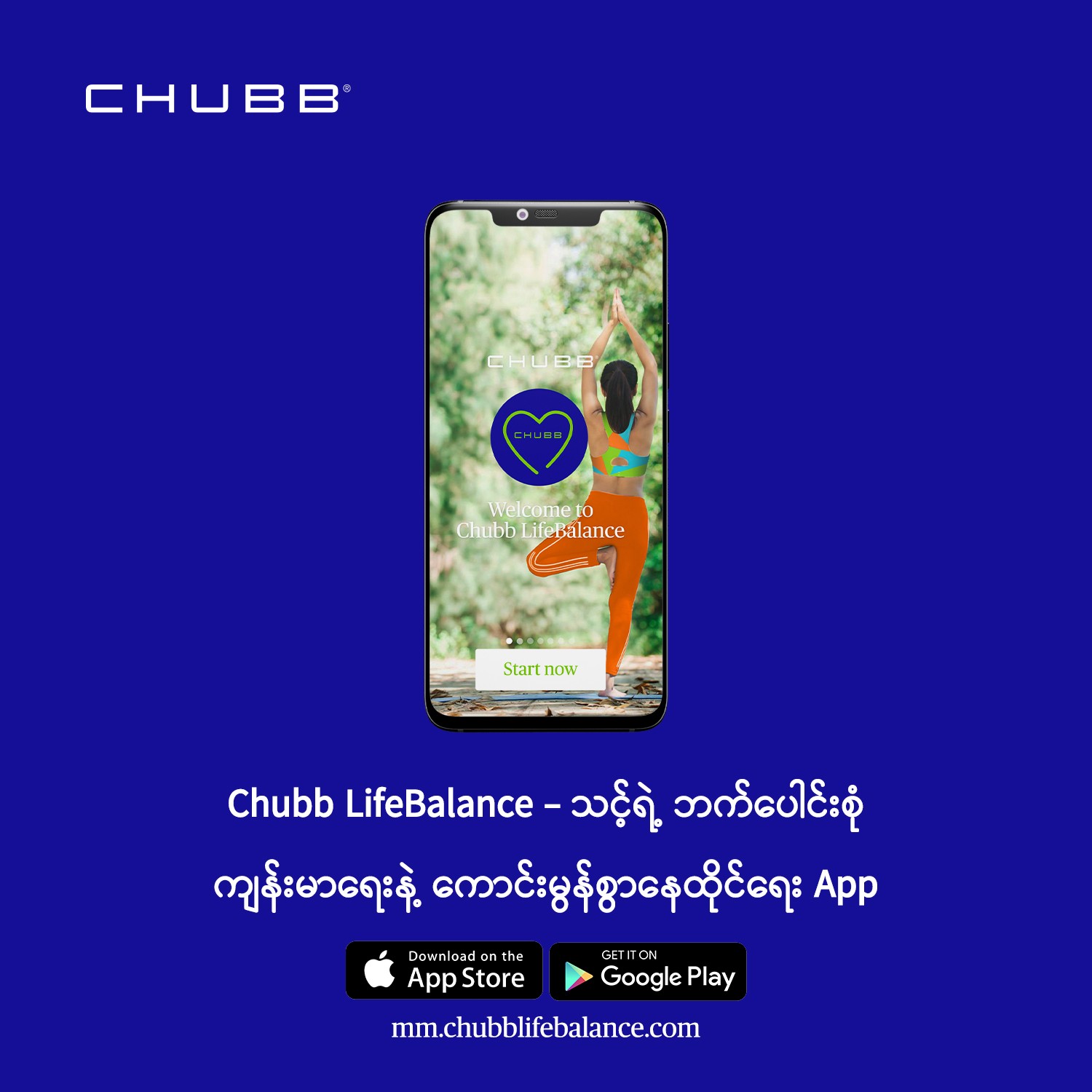 Photo Source https://mm.chubblifebalance.com
Chubb LifeBalance connects with a full range of health devices and other apps, from Fitbit to Strava, Garmin to Apple Health, ensuring that every step, sleep, mouthful, and breath is counted. It also lets you invite and compete virtually with friends and family to inspire, support, and cheer you on.
Chubb LifeBalance is one of the many ways Chubb Life is using technology to address the protection needs of people beyond simply insurance. The app is now available in Burmese and English in Google Play and the Apple App Store. To learn more about the app, visit mm.chubblifebalance.com.