Farmers Development Bank (Mandalay) launches the "Share with Love" social program
Farmers Development Bank – Mandalay, an aspiring digital-first, SME-focused commercial bank in Myanmar launched the "Share with Love" program to provide relief funds and aid to communities in need.
Under the "Share with Love" program, FDB Bank – Mandalay has collaborated with Hnin Zi Gone Home for the Aged and Khine Hnin Wai Children Center in Yangon for helping the most vulnerable sections of the community.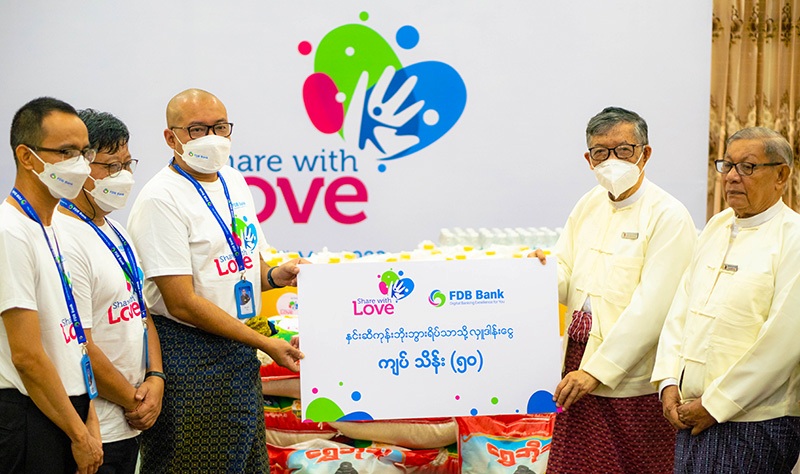 Photo Source https://www.facebook.com/FDBbankmm
The company has donated 5,000,000 MMK worth of rice, cooking oil and medical care kits to the nursing home and also provided 5,000,000 MMK worth of milk powder, diapers and other necessities to the children center. In Mandalay, FDB Bank has joined hands with YGW Orphanage to provide 10,000,000 MMK worth of similar care packages and necessities. In the future, this program will be extended to remote areas of Myanmar in order to improve the living standards of the communities.
"After the pandemic and ongoing economic crisis, people are finding it difficult to meet the basic needs of daily life. During this time, it's important for us to rise to the needs of people in Myanmar, and thus, we are making collaborative measures with frontline non-profit organizations, employees and Excellent Fortune Foundation (EFF Foundation) to relieve their worries with our "Share with Love" relief program. We are aware of people's hardships so we pledge to support them in every possible way we can. We also encourage the public to be part of this noble cause" said U Win Lwin, CEO of FDB Bank – Mandalay.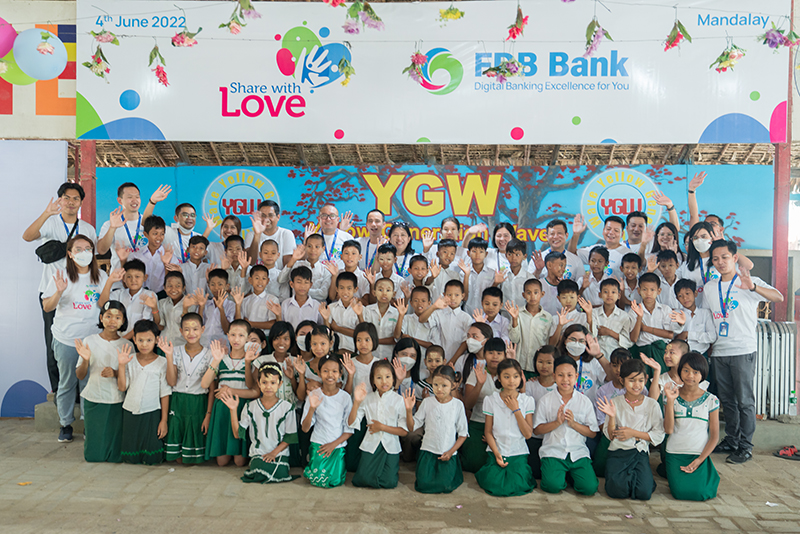 Photo Source https://www.facebook.com/FDBbankmm
He also added "every participation in any form counts no matter whether it is a donation, volunteering work or just a click of the share button of our "Share with Love" post. We want to spread love and care and lay the foundation of our annual program "Share with Love". It's a small but significant effort in a grand scheme of helping communities."