Free games available at Epic Games Store
There are several platforms for downloading PC games like Steam, Battle.net, and Epic Games Store. The Epic Games Store is offering paid games for free weekly. Users can get paid games and computer games for free once a week.
Users should check Epic Games Store regularly once a week if they don't want to spend money and play paid games. It's not sure that offered games will be users' favorite game category but it is worth getting paid games for free. Received games can be found in the Epic Games Store account library.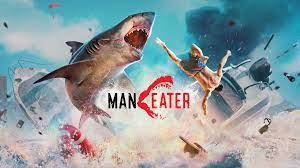 Photo Source https://store.epicgames.com/en-US/p/maneater
Currently, RPG Game, Maneater is available for free which original price is $15.99. It is a single-player game where you have to play as a baby shark and survive in an ecosystem. The player has to explore and attach enemies, humans including wildlife.
Maneater will be available for free until the 16th of this month. Supraland will be available for free from the 16th to the 23rd. A single-player puzzle and exploration game where you have to fight puzzles while solving puzzles.
Get games for free through https://store.epicgames.com/en-US/free-games.