Gmail app with new design, and features to users
An update to Google's Google Workspace Update Blog Post states that the update for personal google accounts will roll out on February 28th.
The update will include the integrated Gmail which is integrated into a single Gmail App without having to access Gmail, Chat, and Meet from other windows or tabs.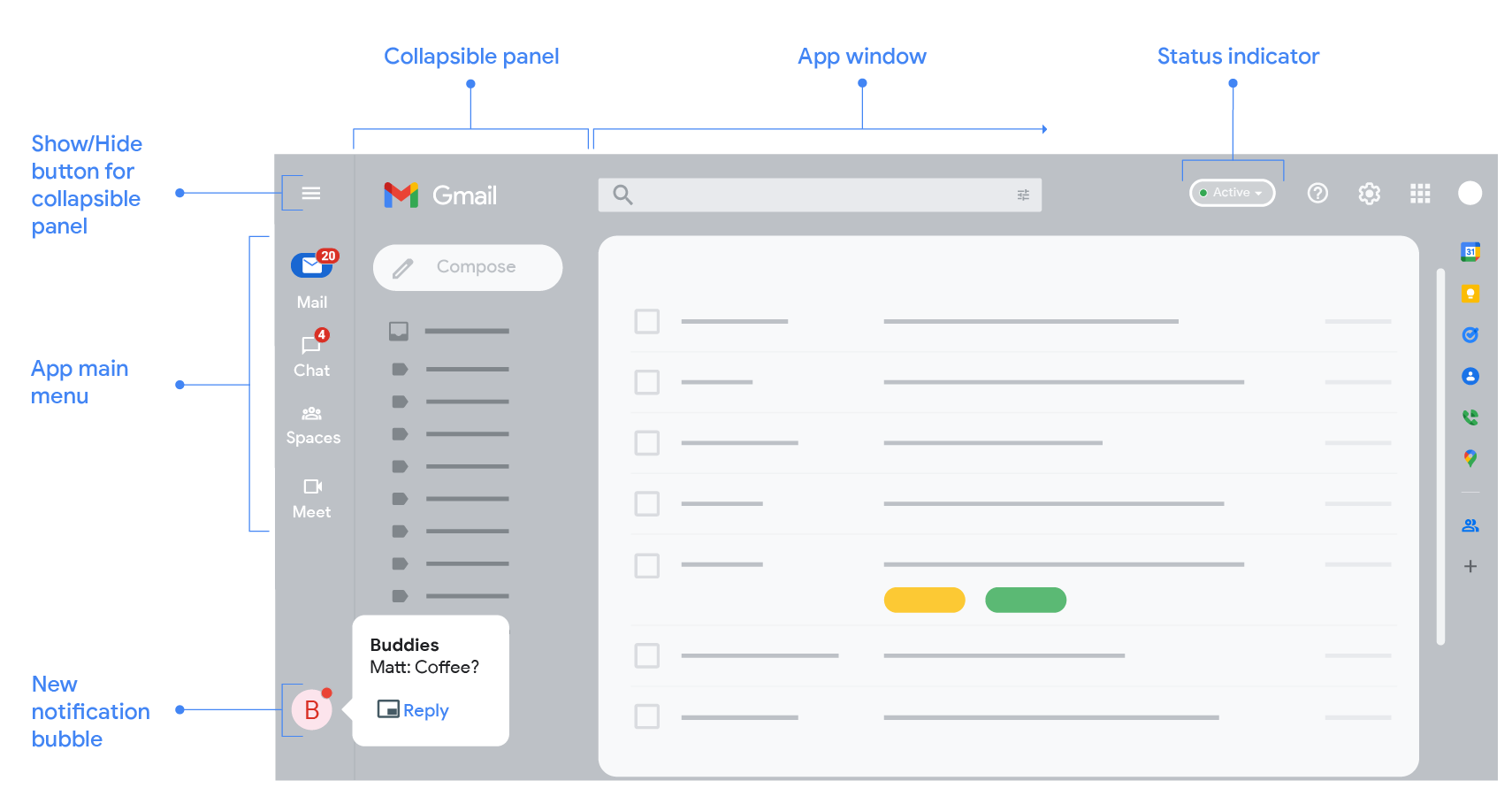 Photo Source: https://workspaceupdates.googleblog.com/
Google Apps can be accessed in the menu and changed by clicking on the App name. Plus, you can also access individual or group chat messages using the Chat Tab. The new message or notification that arrives will be displayed in the bottom left corner.
Check the integrated Gmail and YouTube Video for more information on the redesigned Gmail app.