Launching new loan technological Platform, Waloan App, which can contact and get a loan with loan businesses.
Waloan App, a new loan technological platform was launched on 25th October 2019 at Sule Shangri-La Hotel which can contact and get a loan from the loan businesses after filling the require information completely.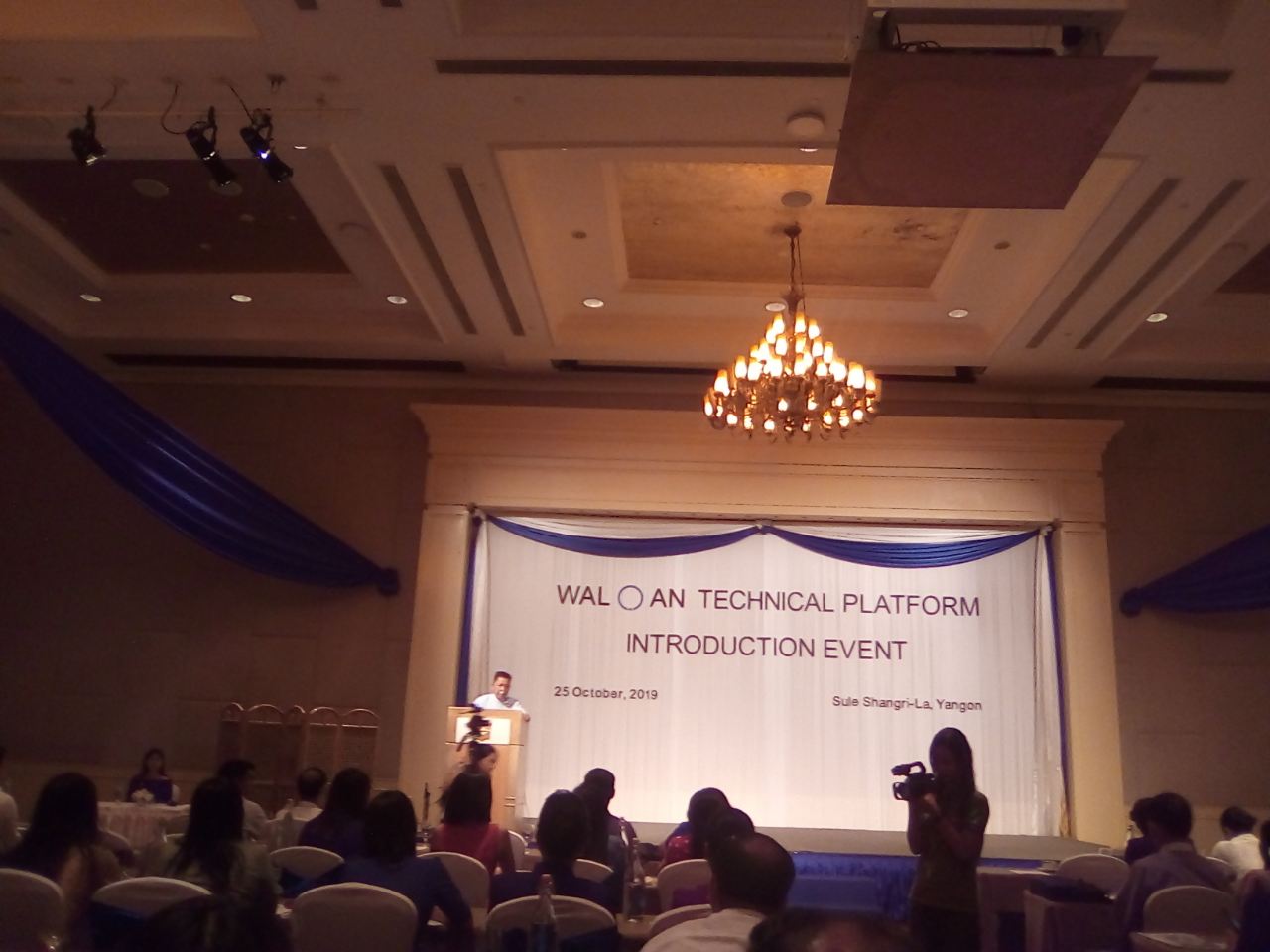 Photo Source By Myanmar Tech Press
Pristine Global Finance Company launched this application and its purpose is to provide financial service and to solve financial problems at full speed and quality for every races, religions, rich and poor. The users of this App can loan according to their individual needs and the settled businesses that need to expand can loan for the investment apart from SME entrepreneurship.
It is a financial service that can provide a certain amount of money quickly and easily by filling the required information for just three minutes. Applicants will be fully responsible for not leaking the personal information and it will be impossible to apply for the loan if the required information is not complete.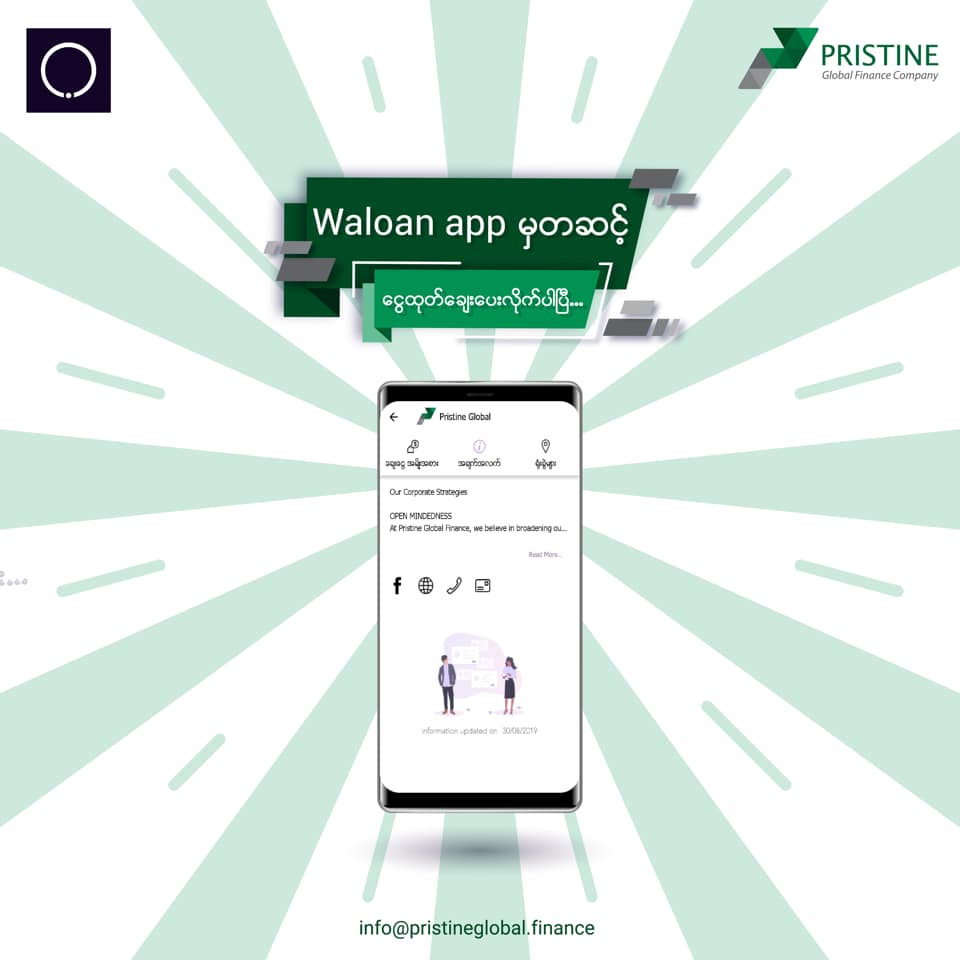 Photo Source – https://www.facebook.com/app.waloan/
When taking out a loan, three types are depending on the business. Firstly, it can be taken out from 10 lakhs to 25 lakhs with one loan guarantee. Secondly, from 30 lakhs to 50 lakhs can be taken out with two loan guarantees and from 55 lakhs to 100 lakhs can be taken out for the third one and the insurance must be the same business with you. The loan period is 12 months, 18 months and 24 months. Interest rates are detailed in the App and you can install on the Play Store.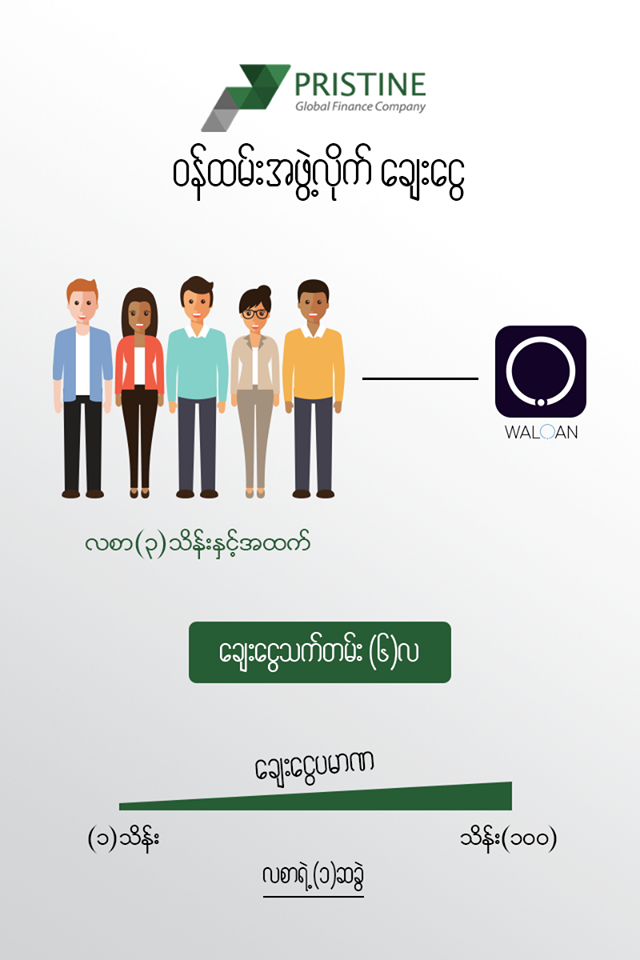 Photo Source – https://www.facebook.com/app.waloan/
The App also added the address and phone numbers of Microfinance Organizations and the required information is already mentioned clearly to get a loan with making a call. Currently, this App is usable in just Yangon Region and Mon State and their incomes are needed to mention by registration for those who want to get a loan. For borrowers, loans can be repaid easily through CBPay and KBZPay.
This App is available for any Android phones and it is being started underway this month for IOS Phones.
If you want to know the detail, check the link below.
https://www.facebook.com/app.waloan/
https://www.waloan.app
You can install the App on the following link.
https://play.google.com/store/apps/details?id=com.globalwave.waloan