There are 8 million monthly transactions using KBZPay
According to the press conference held on 24th October 2019 reported that over 8 million cashless transactions are being transferred by using KBZPay monthly and there will be over 5 million KBZPay users at the end of 2019. There are over 230,000 KBZPay agent stores and 3.5 million users are transferring over $1.8 billion currently.
Head of Agent Banking of KBZPay, U Soe Ko Ko said "our investments will continue till we reach our goal of getting 30 million KBZPay users in 2018. We will create an innovative mobile financial ecosystem to support digital lives to connect friends and family by using KBZPay."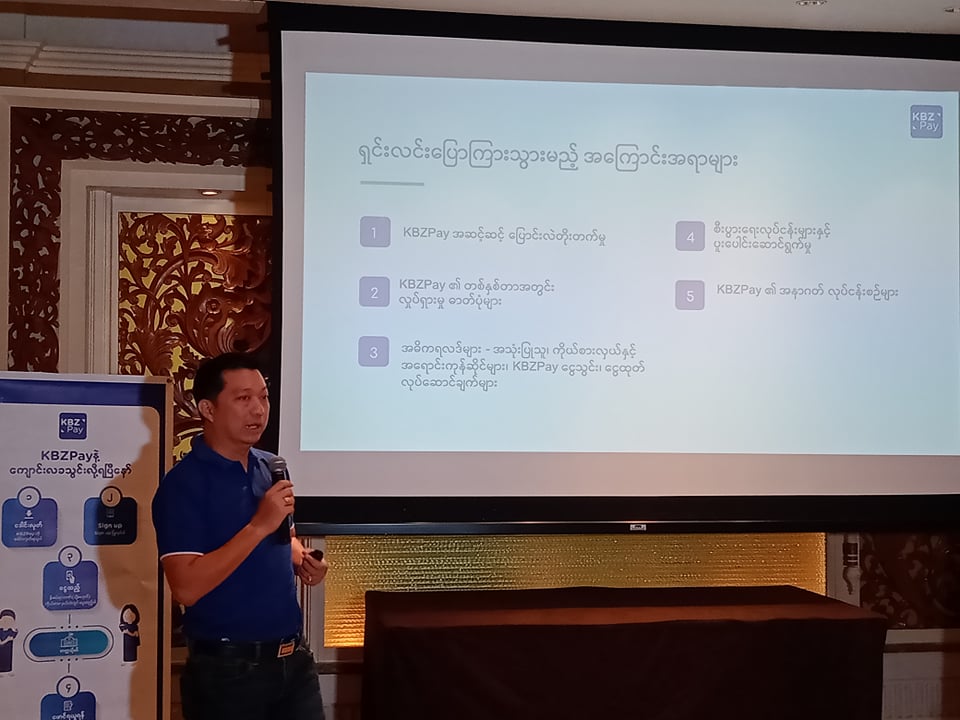 Photo Source By Myanmar Tech Press
According to the ceremony, it was reported that most businesses and organizations regard KBZPay as a technical solution to make their business easier, to expand their works, to protect from fraud and to get a secure payment system for service users and you can pay the bill not only YCDC Bills and Quick Pay performance but also the payment for over 90 companies and organization with KBZPay.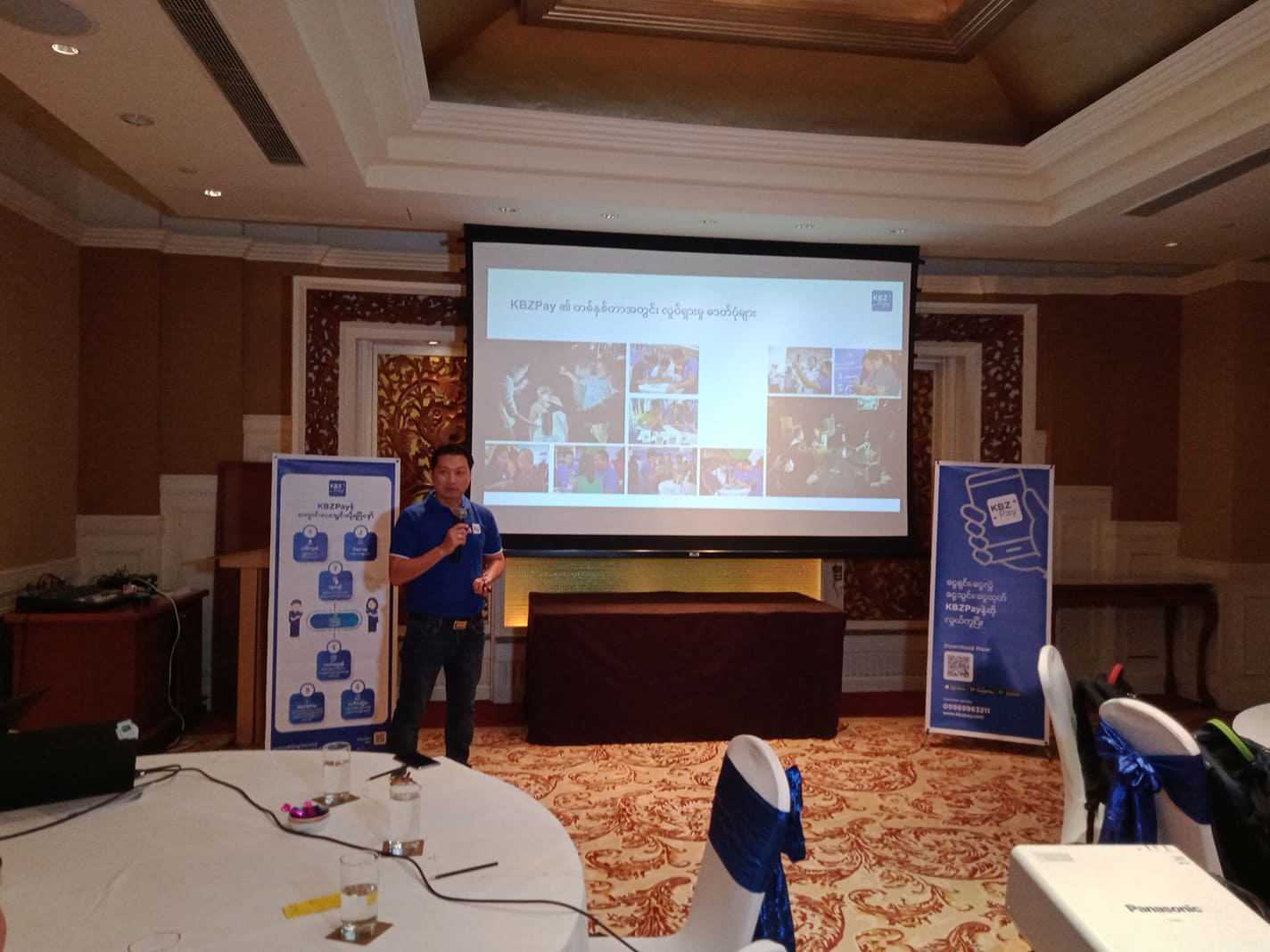 Photo Source By Myanmar Tech Press
Ko Kyaw Kyaw Win, MMBus Ticket Founder, and CEO said "in the past years, if people want to get the bus ticket, they have to go to the bus station directly or to the nearest bus ticket agent. Now that you can easily buy from MMBus Ticket with KBZPay and it is time-consuming and the work is no longer complicated.  In my opinion, it will be more effective without unnecessary loss for the bus line with KBZPay. A cashless system reduces the job of saving and watching money. "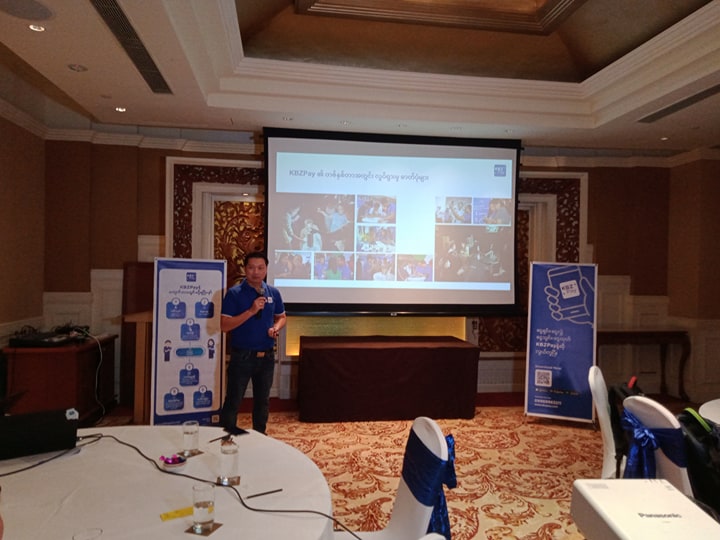 Photo Source By Myanmar Tech Press
Half of KBZPay users in Myanmar are not from Yangon, and Mandalay Regions and Shan State but form other districts and there are 1.6 million users in Yangon, and Mandalay Region and Shan State. There are altogether 1.9 million users in other States and Region such as Bago, Saging, Irrawaddy, Magway, Mon State, Rakhine State and including Nay Pyi Taw.
According to the ceremony, the highest record of transactions by using KBZPay in one second is 240 times and 1 in 10 adults use KBZPay in Myanmar. Transferring money from one phone to another (P2P) system can perform without any fees. Additionally, more than 50% of businesses Using KBZPay service is led by women.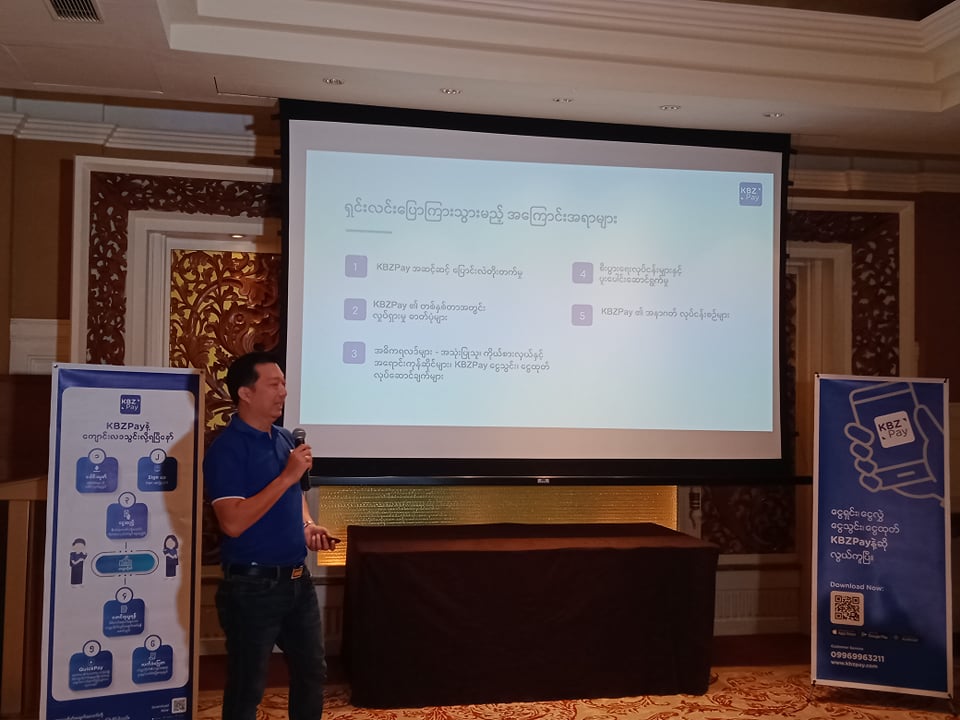 Photo Source By Myanmar Tech Press
By using KBZPay, you can cash in and out money, topping up phone bills or buying internet package, buying things with the feature of paying the bill with QR Code, using the service, and transferring money from KBZ Bank Account to KBZPay Mobile Wallet without paying any fee.
KBZPay supported the Universities to transform Digital System in paying the University fees to bring the benefit of using technology to the colleague and University nationwide and students can pay their University fees securely with KBZPay. So, Finance Departments from Colleague and Universities can check the received payment amount easily and it also helps to make the student list that enrolled for the academic year or academic year of the school.