Manchester Metropolitan University shows master-class Fintech and AI expertise
Manchester Metropolitan University (Manchester Met), one of the law officer's biggest universities made lectures and trainings related to the discussion of Artificial Intelligence (AI) and a  master-class  Financial  Technology  (FinTech)  course at a seminar hosted by UMFCCI (Union of Myanmar Federation of Chambers of Commerce and Industry ) in Yangon on Wednesday, 14 August 2019.
Paul Smith, a professor teaching at Manchester Met, was the Keynote Speaker in the morning session discussing the applications of AI in FinTech.  Smith was also the guest lecturer for the afternoon's certificate master-class course on FinTech, which was offered to limited UMFCCI members.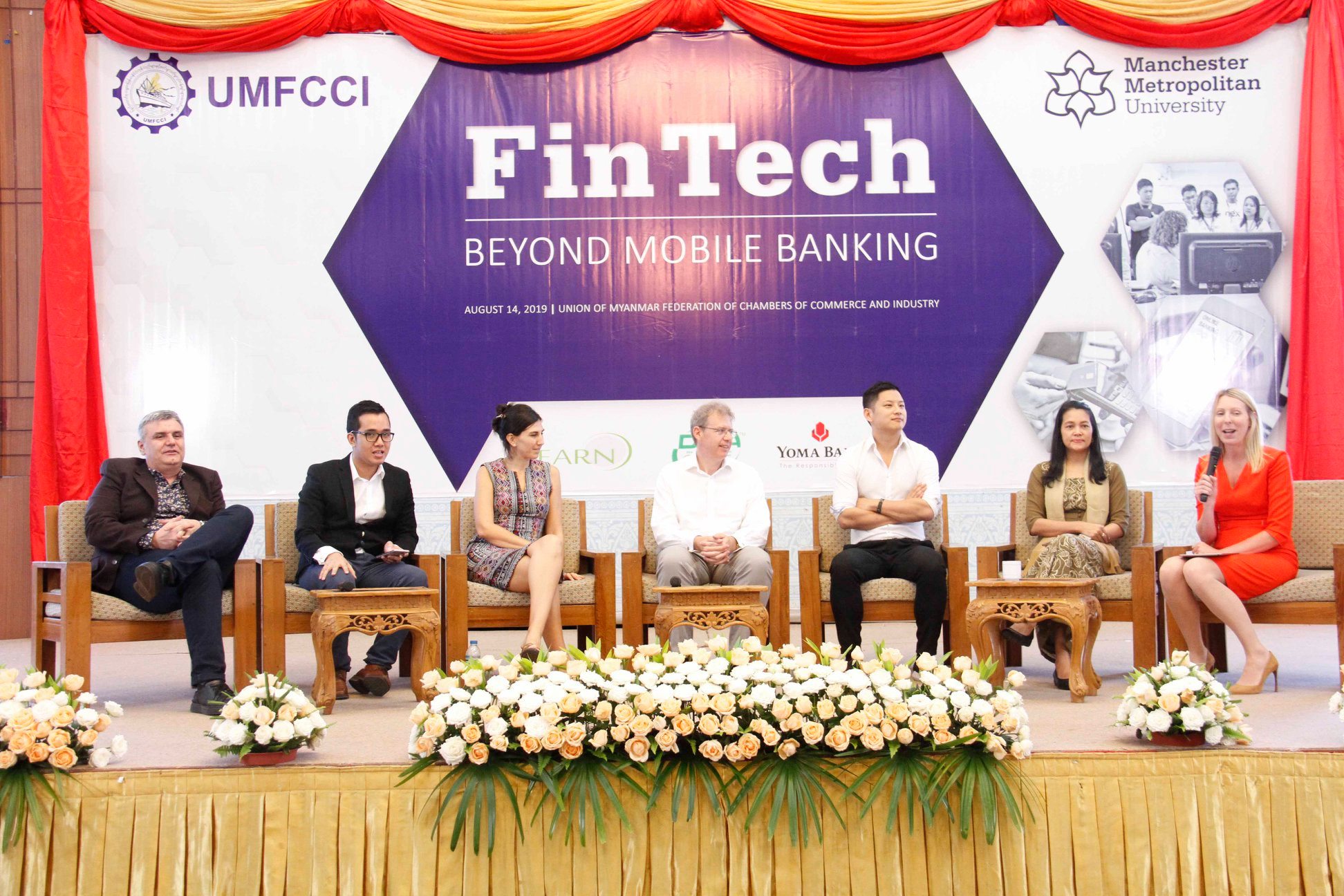 Photo Source – https://www.facebook.com/UMFCCI/
UMFCCI Vice President U  Thaung Tin said,  "As an organization,  UMFCCI always looks to support Myanmar's digital transformation.  We immediately took  Manchester  Metropolitan  University's initiative to hold a FinTech and AI  seminar, and we offered to host it for our members.  The  knowledge  and  skills  that  our  members  acquire  from  the  experts  from  Manchester  Metropolitan University will definitely help the attendees stay abreast of the developments in the financial and business sectors."
"We are delighted to return to Myanmar and show-case Manchester Metropolitan University's expertise on two of the most important global subjects, FinTech, and AI. We thank UMFCCI for this opportunity, which is a good teaser for what we want to offer to the Myanmar public. We are currently formalizing our entry into the Myanmar market to offer a Master of Science course to qualified Myanmar students," said Rick Canavan, Faculty Head of International at Manchester Met University.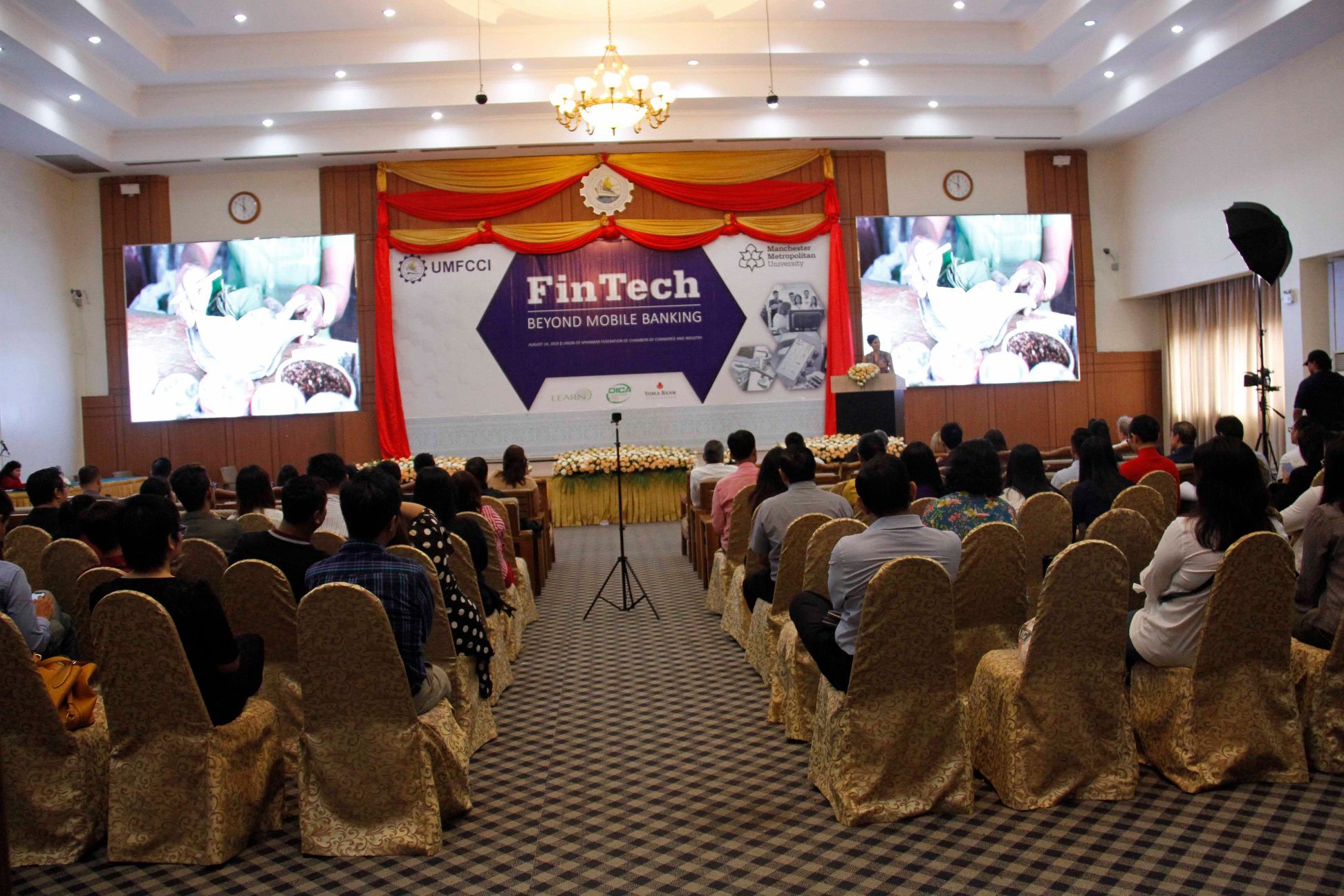 Photo Source – https://www.facebook.com/UMFCCI/
Manchester Met has been strongly considering to offer its courses in Myanmar due to the steady interest in and the rapid progress of FinTech in the country.  After several visits to Myanmar in recent months, the university is now in the final stages of formally offering their Master's degree course on FinTech, through a mix of online and face-to-face lectures. The university will be tapping Learn Myanmar, one of the country's leading professional training institutions, to manage the Manchester Met business in the country.
Canavan said, "We strongly believe that Myanmar is keen and ready to tackle Fin-Tech.  We  are  here  not  only  to  share  our  capabilities  on  the  subject  matter,  but  also  to  impart  Manchester  Met's  cultural,  fun,  and  engaging  student  experience."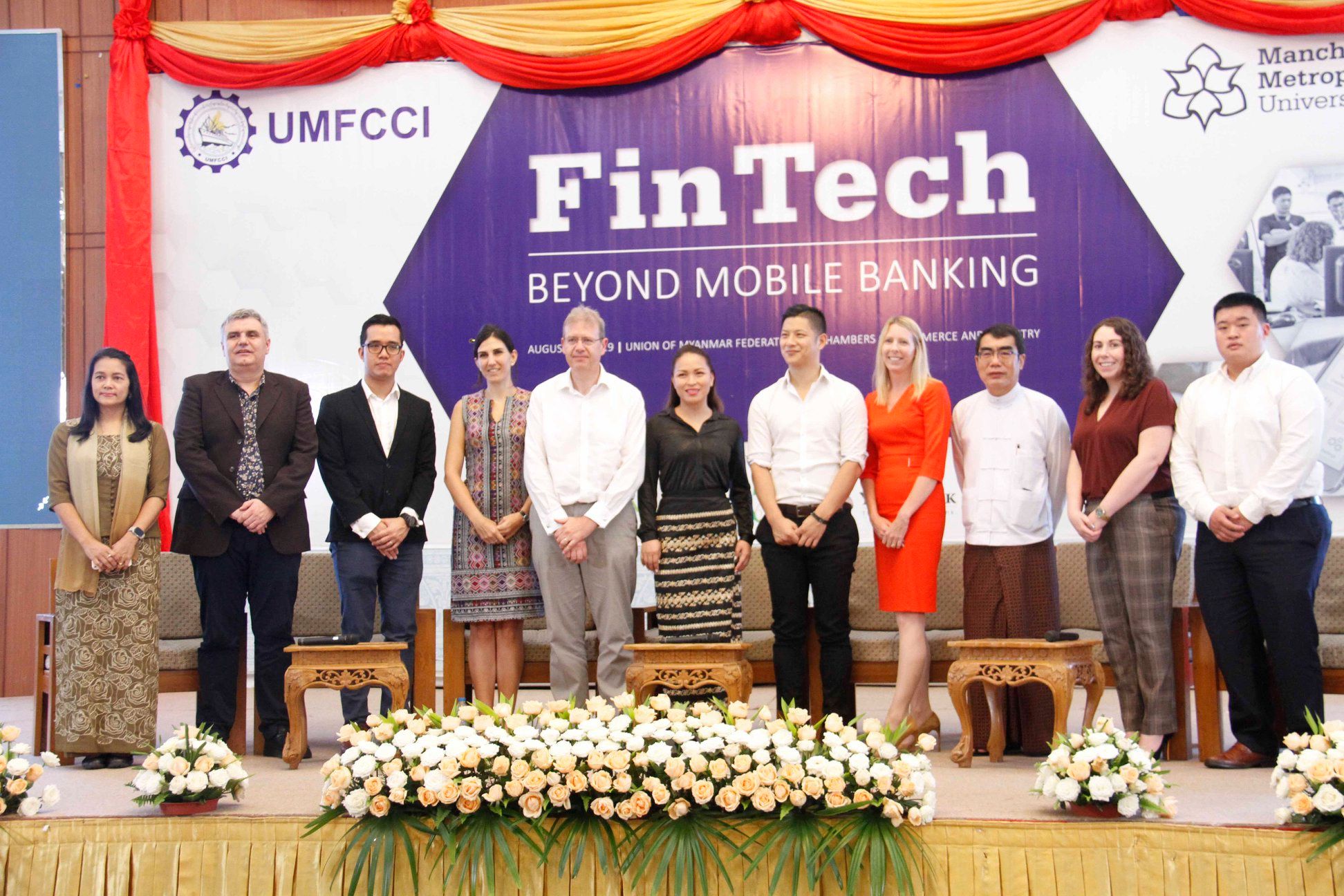 Photo Source – https://www.facebook.com/UMFCCI/
Manchester Met has more than 38,0000  students, with a good proportion of international students in various courses, either in Manchester City—the hub of FinTech in the UK or studying offshore and online courses.
If you would like to visit UMFCCI Facebook page, you can access the following Link.
https://www.facebook.com/UMFCCI/