Marketplace E-commerce Platform for Smooth Trade
Technology advances create many E-Commerce Platforms, which allow a smooth process of buying and selling products. Active trade using Platforms becomes to grab more people's attention and gain some popularity around Myanmar. Marketplace E-Commerce Platform involves as one of those several popular Platforms.
Nowadays, most of the business owners sell local products/goods via electronic media (internet) around Myanmar. That online marketing enlarges as internet users go. As such, a massive online market can help SME around Myanmar ignite their success.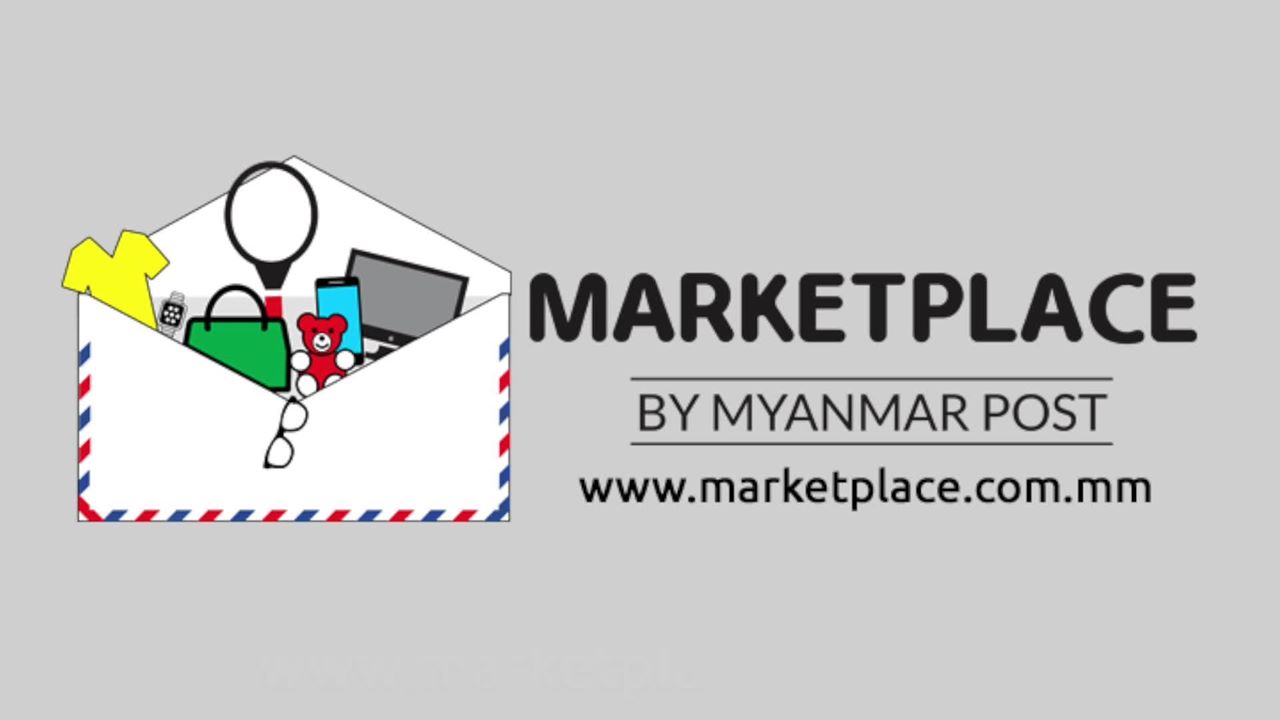 Photo Source – https://www.facebook.com/MarketPlace.Com.MM/
Today, we can sell our products online at our home, only having a mobile phone with an internet connection. However, the most problems in online shops are product delivery and pick up money from customers. The Marketplace will broadly help to overcome such difficulties.
The items available for buy and sell on Marketplace are health care products, cosmetics, foods, fashions, kitchen items, mobile and related devices, electronics, stationaries, sports, computers, and associated accessories.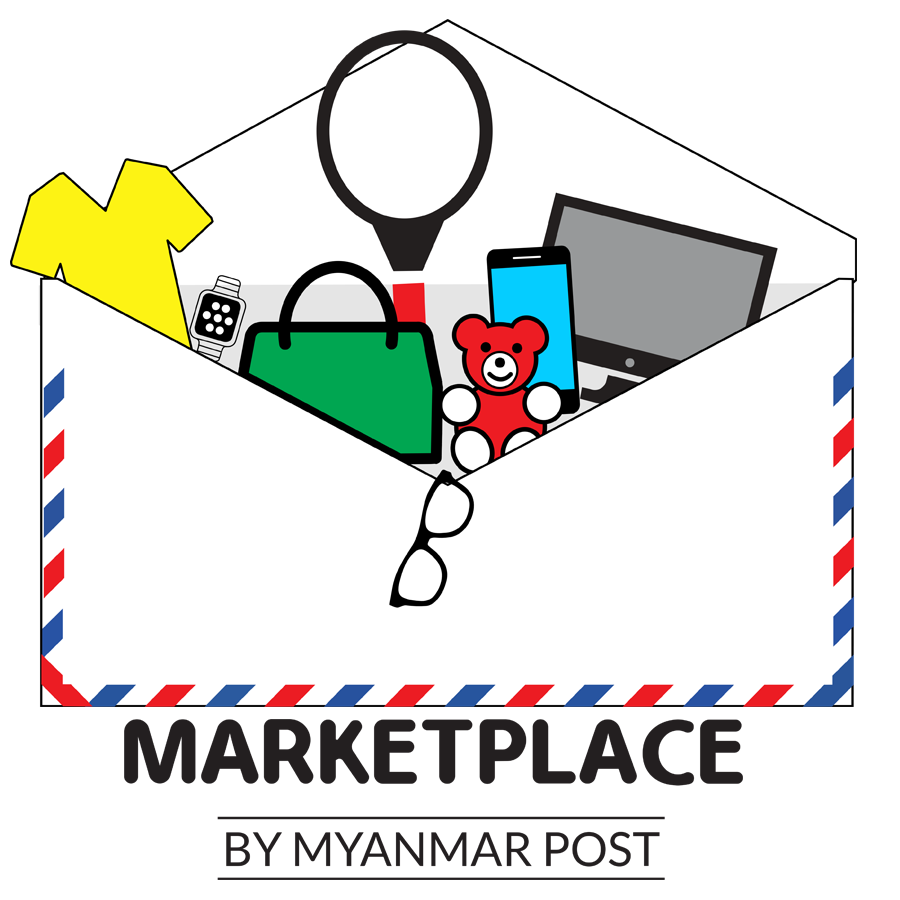 Photo Source – https://www.facebook.com/MarketPlace.Com.MM/
The buying and selling process can get started by making registration on the Marketplace. E-commerce Platform, namely Market Place by Myanmar Post, was built for public use on January 1, 2018. It is an E-commerce Platform that Myanmar Post partners with Za Information Technology Co., Ltd.
For the rightness of export and import products sold on Marketplace Website, Myanmar Post has allowed the sellers after having reviewed their business license and related documentation as evidence. Myanmar Post mainly aids the roles of product delivery to customers and cash collection from them. Za Information Technology Co., Ltd has provided technical support for a display of product categories of the vendors (vendor catalogs) that buyers can easily view. Similarly, it has also conducted technical support for the financial role of the vendors.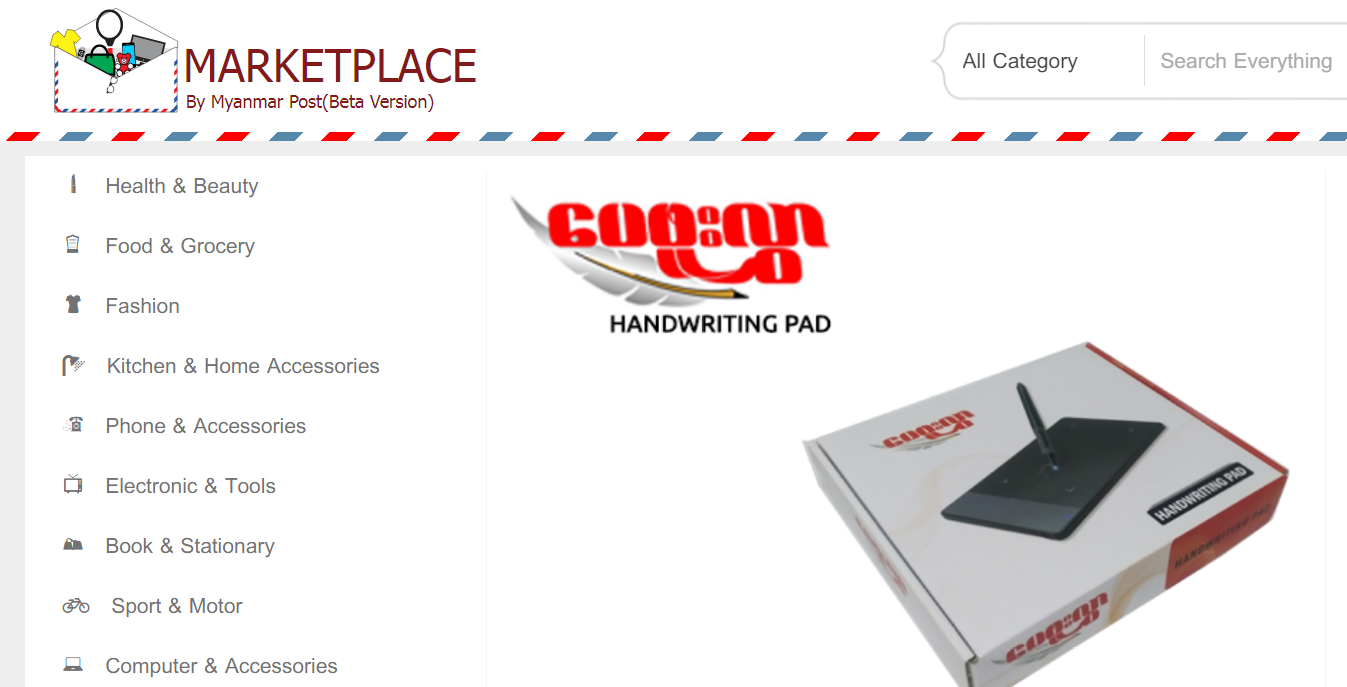 Photo Source – https://www.marketplace.com.mm/
Marketplace Website with adequate care of consumer protection takes action for vendors who fail to comply with the Consumer Protection Law.
Likewise, it records the address/information of the buyers who disturb the vendors and who did not buy after having ordered repeatedly. Then informs the vendors for their awareness. In the case of negative experience, the customers of Marketplace.com.mm Website can complain to the Marketplace Customer Care with substantial evidence. Promoting the responsibility/accountability system of the Site, the customers can freely shop genuine exports/imports as they wish. Click on the following link to view.
https://www.marketplace.com.mm/
https://www.facebook.com/MarketPlace.Com.MM/