Meta's Messenger end-to-end encrypted chats and calls feature
Meta had been adding an end-to-end encrypted (E2EE) function to Messenger since 2016.
The function is also known as Secret Conversation and can automatically delete sent messages. You can also turn off the disappear message time, or set it from five seconds to 30 minutes, 1 hour, 6 hours, 12 hours, or 1 day manually before sending a message. Sent photo, stickers, gifs, and message will disappear when it reaches the scheduled time. The E2EE features can be used for both two-person conversations and group chats.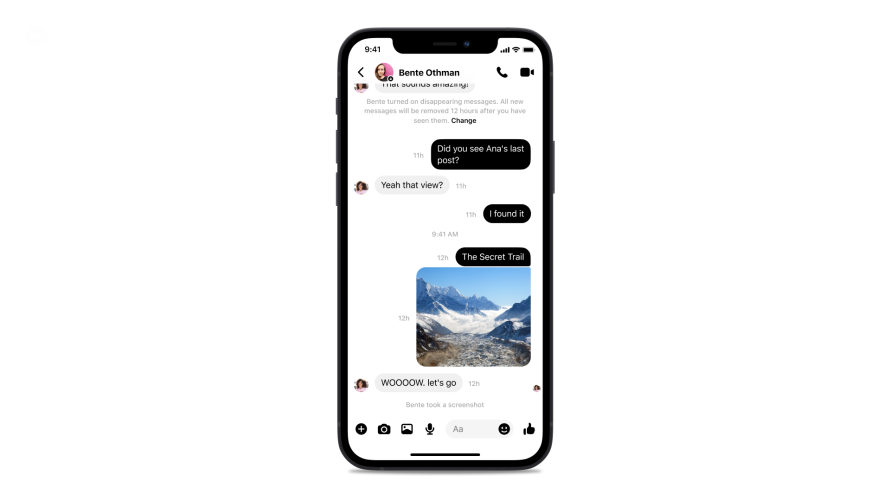 Photo Source https://about.fb.com/news
A new feature screenshot notification is added which shows when the other person took a screenshot of the disappearing message in the E2EE system. Meeta founder Mark Zuckerberg also posted a post on his Facebook account about this feature.
Users will now be able to give reactions just like a regular conversation by holding the message. In addition, you can replay a message by holding or dragging it to the other side in the end-to-end encrypted chat. There will also be a Typing Indicator which lets you know the other person is typing.
Check Meta's Blog Post for more.