Shop application to buy everything in one place
You no longer have to spend your time shopping in this digital age as everything you want is available and can be bought online. In fact, there is a more complete shopping mall, Shop Application with online. The mentioned app is a shop app that allows customers to buy a wide range of products from many well-known brands and more.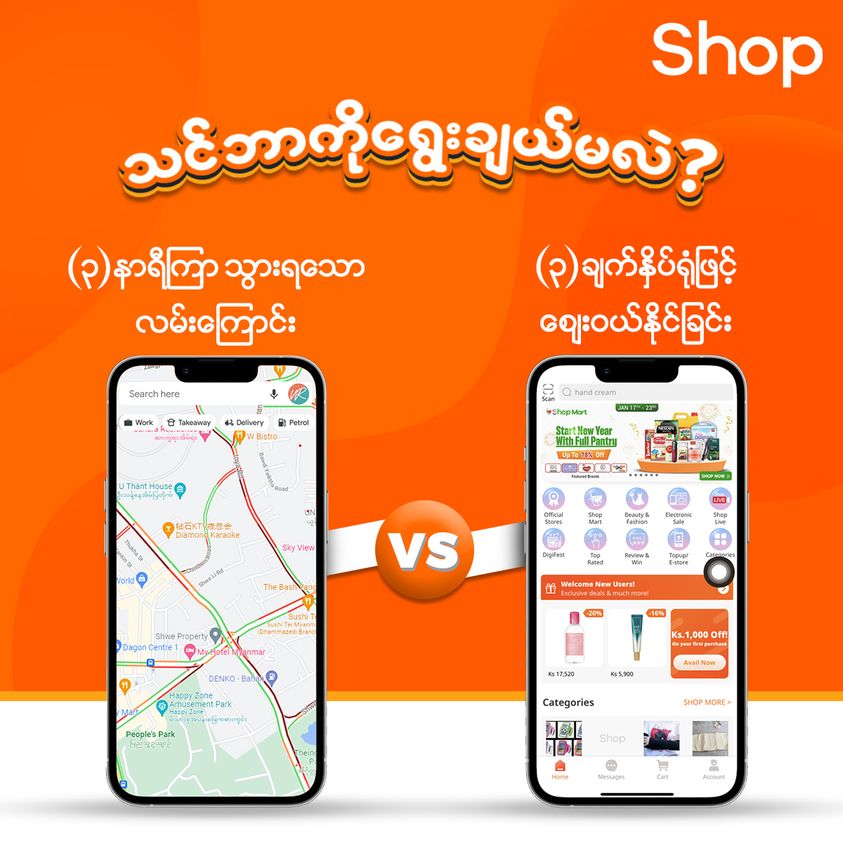 Photo Source https://web.facebook.com/ShopAppMM/posts/4859718010759951
In addition,
(1) Daily Sale Festivals
(2) Flash Sales which allows customers to buy the best discount in a day.
(3) Official stores with reliable products and prices.
(4) Shop Mart for housewives who can buy all kinds of daily necessities.
(5) App also includes live sales and buy during shop life.
Customers can buy electrical equipment, electronics, TV, home machines, beauty and health, baby products and toys, rice, oil, foodstuffs, house appliances, women's fashion, men's fashion, watches and jewelry, sport, car, and motorcycle.
Visit the link below to download and install the Shop Application.
https://click.shop.com.mm/e/_7ClLw