MPT Introduces New Game Service: "AppTouch" To Bring A Richer Gaming Experience for Game Lovers
MPT today announced the launch of its new Game Service, "AppTouch" in collaboration with
Huawei Myanmar and provides its customers with enhanced digital entertainment content including
Games as an application. The service aims to offer all these fun and engaging content affordably
accessible on a single service for MPT customers nationwide.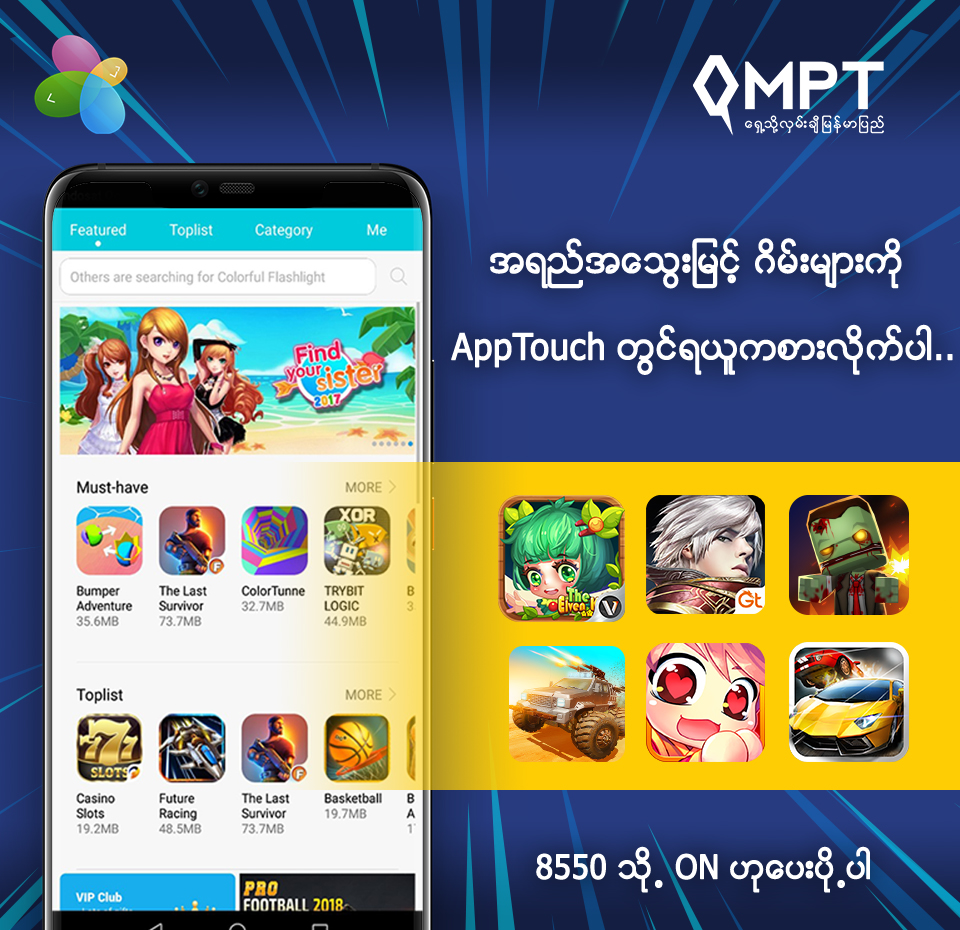 Photo Source – https://lotaya.mpt.com.mm/event/228
"AppTouch" service contains a huge catalogue of licensed, downloadable top-quality premium
games and entertainment for android devices that MPT customers can access more than 2,000
android games as of this writing that covers various categories such as Action, Casual and Puzzle,
Chess and Cards, Music, Racing, Role Playing, Sports and Strategy.
Popular games that teens go crazy about are available for a minimal subscription fee. Games like
Legacy of Discord, Monument Valley, Piano Tiles 2, Legend of Lords, Monsu 2 and Subway
Surfers as well as Pay Per Download (PPD) games such as Football Champions 2019, Need for
Speeds, Dancer Ball, Helix Jump, BIKE BLAST, ChooChoo Heroes, Ninja Arashi and Beasts
Evolved and a lot more can enjoy through the game service.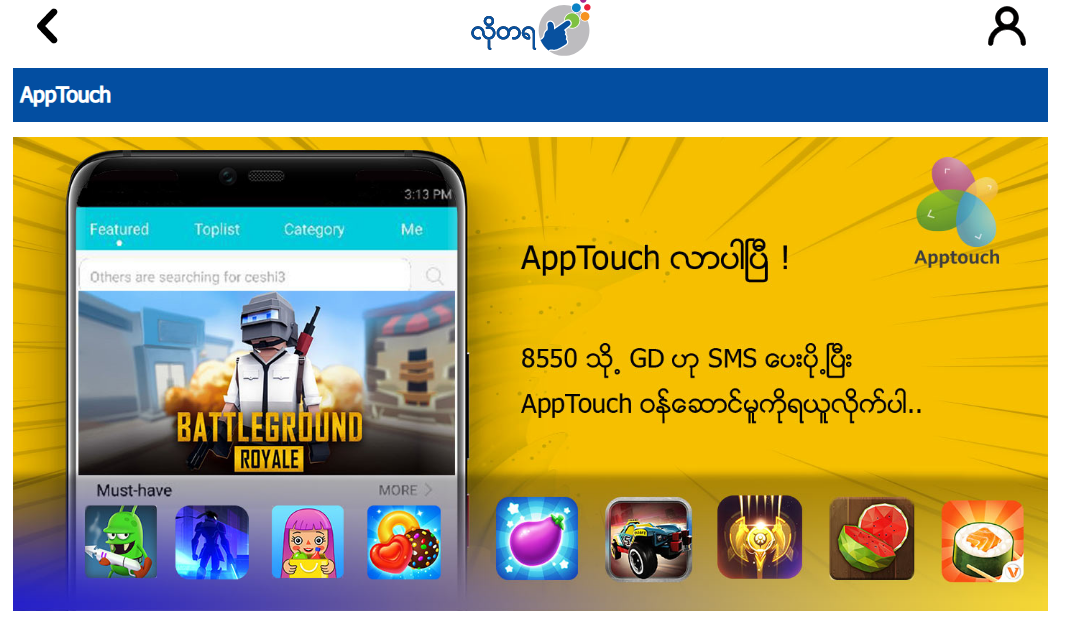 Photo Source – https://lotaya.mpt.com.mm/event/228
MPT customers can enjoy the service via its website (http://apptouch.vip) or download the app  by
clicking AppTouch application button at the bottom of http://apptouch.vip and follow the instructions
on your mobile screen (or) LoTaYa Web Portal https://lotaya.mpt.com.mm/event/228.
To subscribe AppTouch service, customers need to send SMS "GD" (or) "ON" to 8550 for daily
subscription, "GW" to 8550 for weekly subscription (or) "GM" to 8550 for monthly subscription and
there will be also subscription packages: 99 Ks for daily access, 499 Ks for weekly access and 999
Ks for monthly access. And also customers can buy games without having to subscribe to the
service for as little as 300 Ks to as much as 32,000 Ks per download. With the subscription, the
subscriber or VIP user has granted access to all games in AppTouch. VIPs are also granted
discounts for all in-app purchases.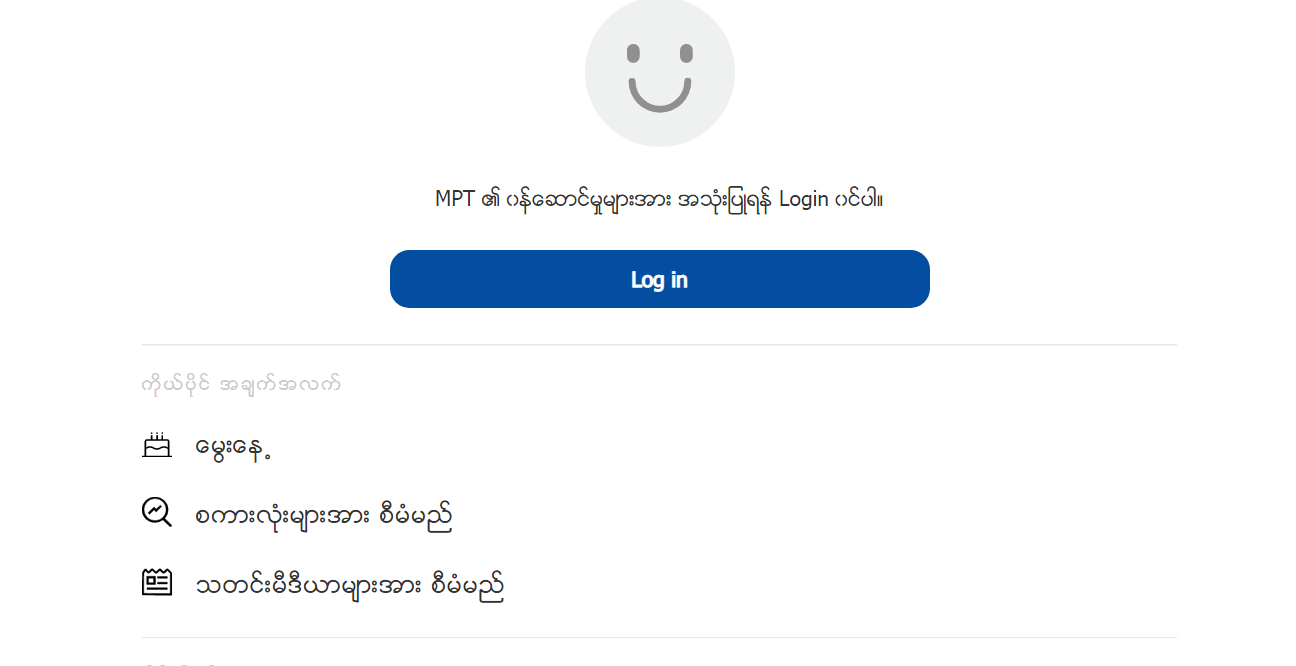 Photo Source – https://lotaya.mpt.com.mm/event/228
Mr. Reizo Umeda, Chief Commercial Officer of MPT- KSGM Joint Operations shares this: "With
AppTouch service, MPT can deliver a richer, more dynamic gaming experience to our youth
subscribers who love to play mobile games through MPT's fastest and widest network. MPT knows
that digital innovations are constantly happening in the world of mobile technology. And we want to
keep our subscribers at the forefront of these developments. I hope that Android users will enjoy
wider options at an attractive subscription package which is made available only at MPT".
Also in appreciation of customers, MPT will be conducting a special promotion where MPT
customers subscribed to AppTouch service between June 21, 2019 and August 20, 2019, and
keep their subscription active during that period. Customer have a chance to win 2 Gold Coins, 2
Huawei Y7 Prime and 60 MPT Top Up Cards with each worth of 3,000 Ks as a promotion for
period of 2 months.
Details terms & conditions can be found at https://lotaya.mpt.com.mm/event/228.