MPT Celebrates its MPT Club 5th Year Birthday Together with Special Promotion
In commemoration of MPT Club 5th year birthday, MPT has launched a special promotion for MPT Club members as a way of expressing special thanks to over 14.5 million MPT Club members who have been with MPT for the past five years. The promotion period is from May 15th to June 15th. To participate in this promotion, MPT Club members need to redeem Club points with their favorite mobile service more than one time.
MPT club members can freely redeem during the promotion period, and the more times they redeem, they can win the bigger benefits. There is no limitation on the number of redemptions and amazing prizes will be waiting for participated Club members.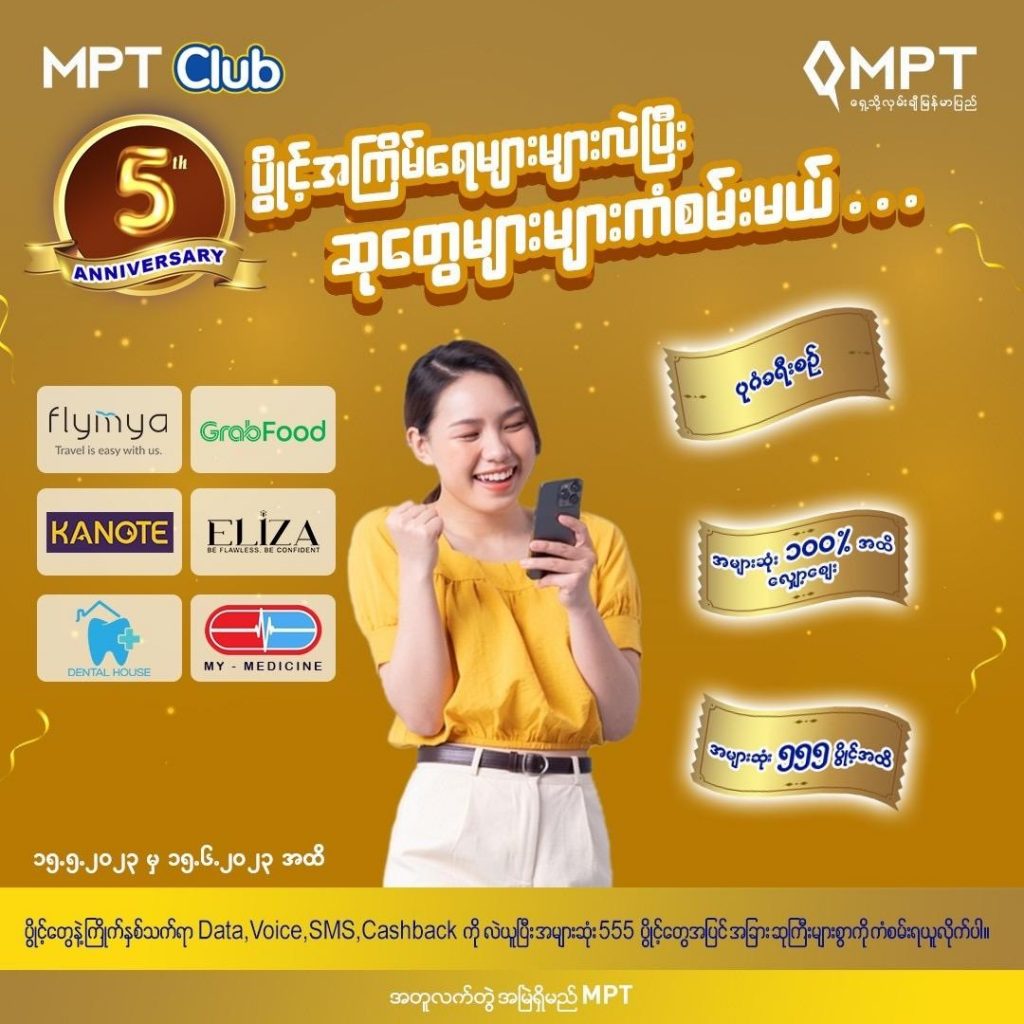 MPT Club has been introduced to MPT users since May 15th, 2018, with an intention to fulfill customers' wishes by providing them with points and benefits to enjoy every time they top up or purchase products and services at partner shops. MPT Club combines exclusive cost-effective deals from well-known brands with a range of enhanced experiences that make everyday interactions with these brands better for all MPT Club members.
On this special day, MPT would like to thank all over 100 partners for their strong support and trust in the brand and making it possible for MPT to provide satisfaction to customers. Benefits for MPT Club's 5th Birthday special promotion are brought together with supportive partners
Benefits and Winner Criteria (Winners can win one of the awards in the table below)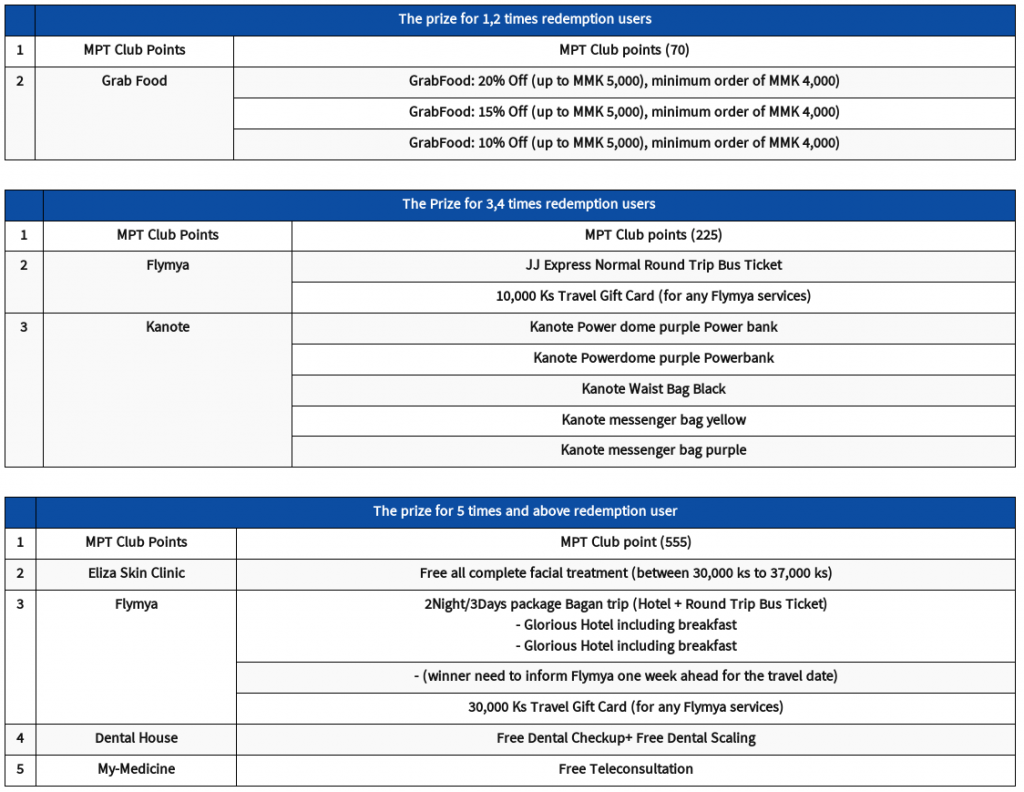 MPT will announce the winner list on June 23rd via SMS, MPT official Facebook Page, MPT official website.
MPT has not only provided benefits for its Club members but has also contributed to the community. In 2022, MPT and its Club members donated to People's Health Foundation and two homes for age; Shwe Than Lwin Home for Aged and Saved the Age in Yangon the total of MMK 7.4 million.
MPT will continue looking for an effective way to provide better products and services to customers and to support the community and would like to request customers and partners to continue their support in the future as well.
For users who has not joint MPT Club can become member by visiting following link; https://mpt.com.mm/en/mpt-club/  and enjoy the exciting benefits.