ATOM Extends Support to Customers in Rakhine State Affected by Cyclone Mocha with Free Services
ATOM is extending further support to customers in Rakhine State who have been affected by Cyclone Mocha. ATOM is providing free 1GB of data, as well as free 100 minutes of ATOM-to-ATOM voice calls and 100 SMS, valid until midnight on 19 May 2023, to help customers in Rakhine State stay connected with their loved ones and seek assistance if needed.
In addition, ATOM's network team is actively assessing and repairing damaged telecom towers and other communication infrastructure in impacted areas across the country following Cyclone Mocha to enable customers to access the network.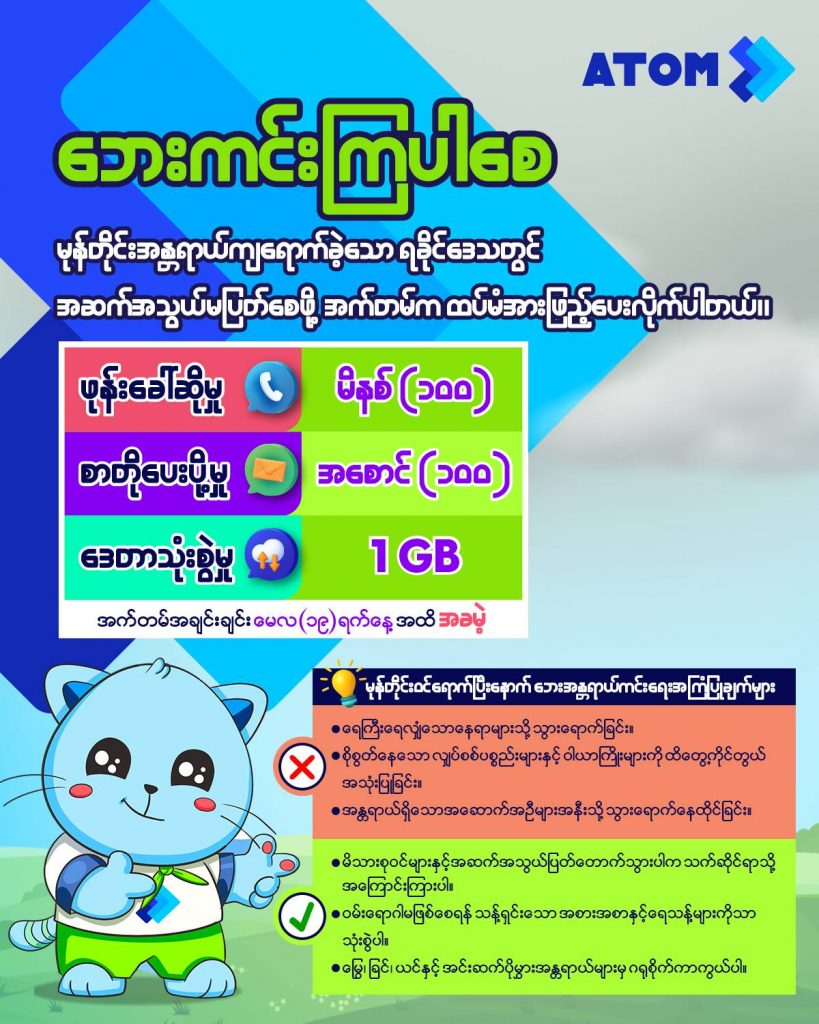 The company recognizes the importance of staying connected during and after natural disasters and is committed to supporting the affected communities during this difficult time. In addition to providing free data, voice calls and SMS, ATOM will evaluate further ways to contribute to the country's emergency response efforts.
ATOM encourages people in the affected areas to take precautions and prioritize their safety. It is important to avoid flooded areas and damaged buildings as they may pose risks. Additionally, it is advised not to use electronic devices or cables that have come into contact with water to prevent potential hazards.
In case of difficulty in contacting family members, seeking help from local authorities or emergency services is recommended. Furthermore, it is essential to consume only clean food and water to prevent health issues. Being vigilant against snakes, mosquitoes, and other insects is also advised.