ATOM and MyJobs Myanmar Collaborate to Launch Find.Job, an Innovative Job Portal Available in the ATOM Store App
ATOM, the provider of Myanmar's best 4.5G network, and MyJobs Myanmar (www.myjobs.com.mm), the leading online job platform in the country, have partnered to launch Find.Job, a new job portal feature in the ATOM Store App.
Find.Job offers access to thousands of local and overseas job listings, along with resources to support job seekers with their professional development and career-building pursuits.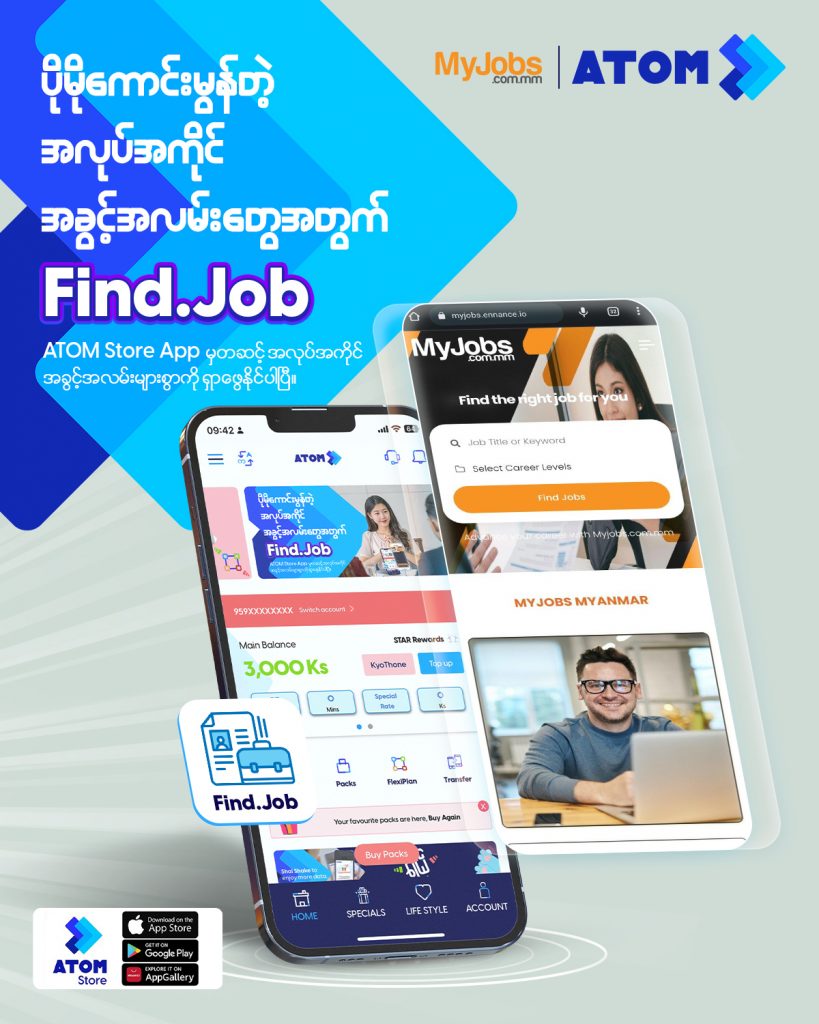 Image: ATOM
As more people turn to online and mobile platforms to search for jobs, the Find.Job portal is expected to become a valuable resource for job seekers across Myanmar. The partnership leverages data from the MyJobs Myanmar online platform to provide job seekers with a range of job listings including job vacancies at ATOM.
Job seekers can make use of filters as they conduct job searches in Find.Job, including to sort job listings by location, job type and company. Find.Job also offers useful features such as 'Feature Profile', which allows job seekers to create their profiles, and have it showcased on the MyJobs platform. In addition, article and video resources which focus on employment, professional development and career building tips can be easily accessed in Find.Job.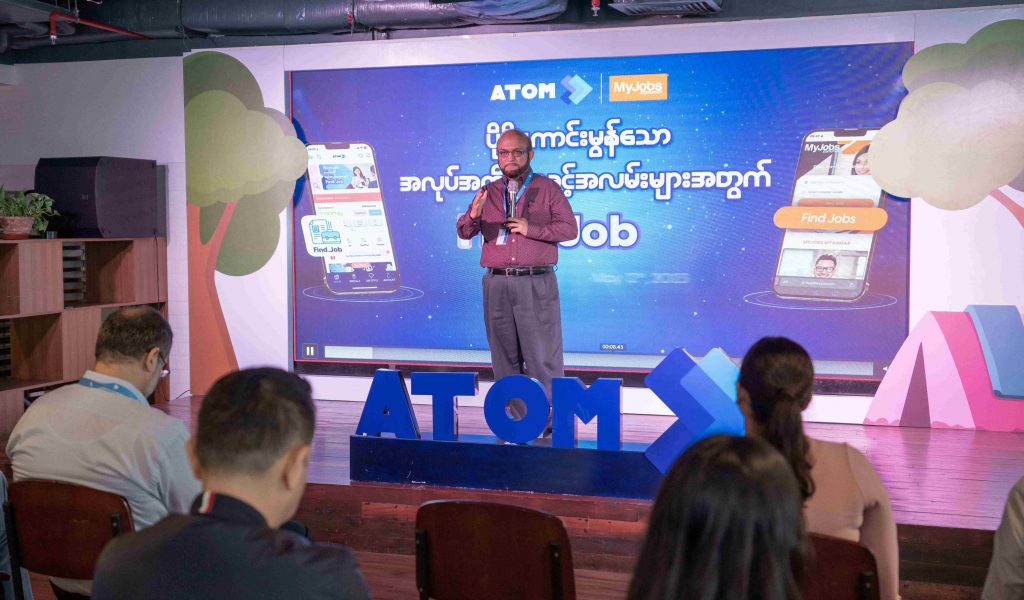 Image: ATOM
Said Mr. Muhammad Ziaullah Siddiqui, Chief Executive Officer of ATOM Myanmar, "With the launch of Find.Job, we are taking a significant step towards supporting the professional development and career aspirations of our customers. The portal offers a convenient job search experience to enable job seekers to identify job opportunities both locally and abroad. We will continue to innovate in collaboration with partners such as MyJobs Myanmar to expand the services and value that we bring to customers through the ATOM Store App."
"MyJobs is a leading platform that understands the core job requirements of employers and helps job seekers secure roles to develop their talents The Find.Job portal offers comprehensive tech-based support to job seekers at every stage of their career path," said Daw Mya Thandar Oo, Chairwoman of MyJobs Myanmar.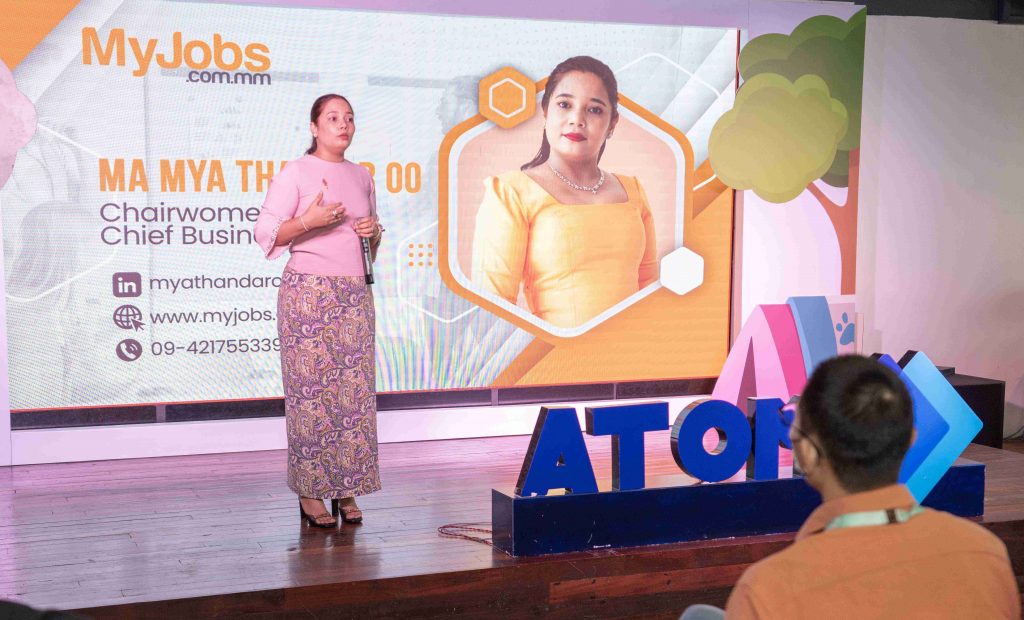 Image: ATOM
To access Find.Job in the ATOM Store App, ATOM customers can tap on the 'Lifestyle' tab and then tap on the Find.Job icon. There is no subscription fee required to access Find.Job. Job seekers who wish to apply for the jobs listed will be directed to the MyJobs Myanmar website and will be required to create an account.
The ATOM Store app is a one-stop-shop which connects customers to a myriad of digital services. The 'Lifestyle' tab includes games, horoscope services and ATOM Yatha, which enables customers to enjoy videos on demand, for free. Educational and professional development courses are also available in ATOM Academy and ATOM LifeX. In ATOM Wellness, customers can watch fitness tutorial videos and read wellness articles. The Loyalty STAR programme offers exclusive discounts at ATOM's merchant partner outlets covering F&B, retail and personal services.
The ATOM Store App can be downloaded from the Google Play Store, Apple Store or from the ATOM website: https://www.atom.com.mm/my/personal/ATOMstoreapp.