ATOM Commences Donation of ICT Labs to Spur Technology Skills Development Among Youths
ATOM announced a major donation of Information and Communication Technology (ICT) labs to four under-resourced schools in Yangon, Mandalay, and Nay Pyi Taw as part of its 'Digitalization of Health and Education mandate.
The donations, with a combined value of MMK 58,319,200, will see ATOM provide high-performance laptops, computer software, broadband internet, and other equipment.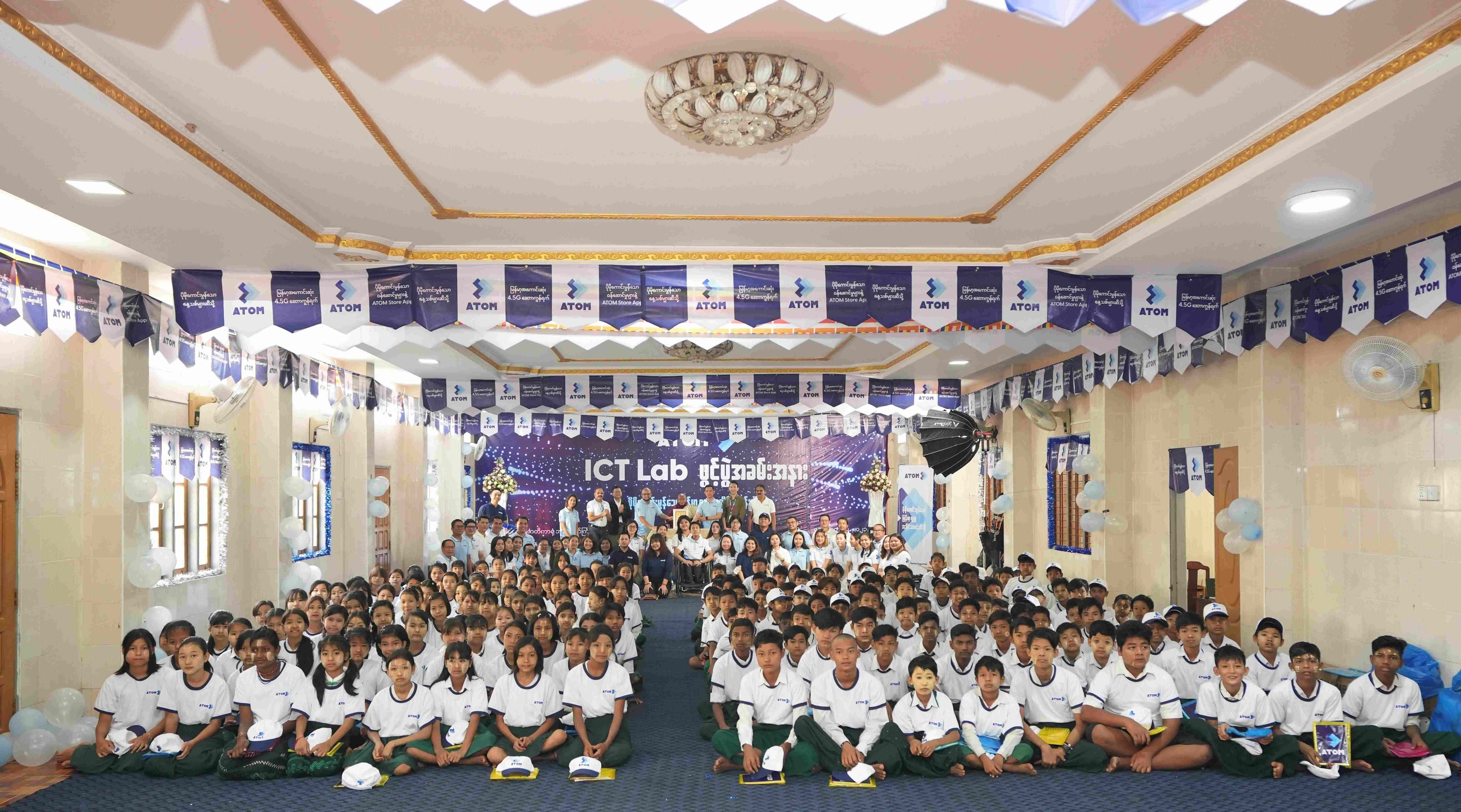 Image: ATOM
The ICT labs in the four schools will empower more than 5,800 students with access to computer systems and tools to learn and explore technology in a hands-on manner and will enable them to gain digital literacy, problem-solving and critical thinking skills. By gaining these skills, and using online tools which aid and accelerate learning, the students will enjoy improved prospects for future education and employment.
ATOM unveiled the first ICT lab today at Saddhimma Jotikarun Monastic School in Thanlyin Township, Yangon Region, which has more than 1,100 students. A further three ICT labs will be installed in the following schools within the next six months – Aung Zayar Min Philanthropic Monastery in Hlaing Tharyar Township, Yangon, Friday Star Monastic School in Kyaukse Township, Mandalay, and Sama Mountain Orphanage in Lewe Township, Nay Pyi Taw.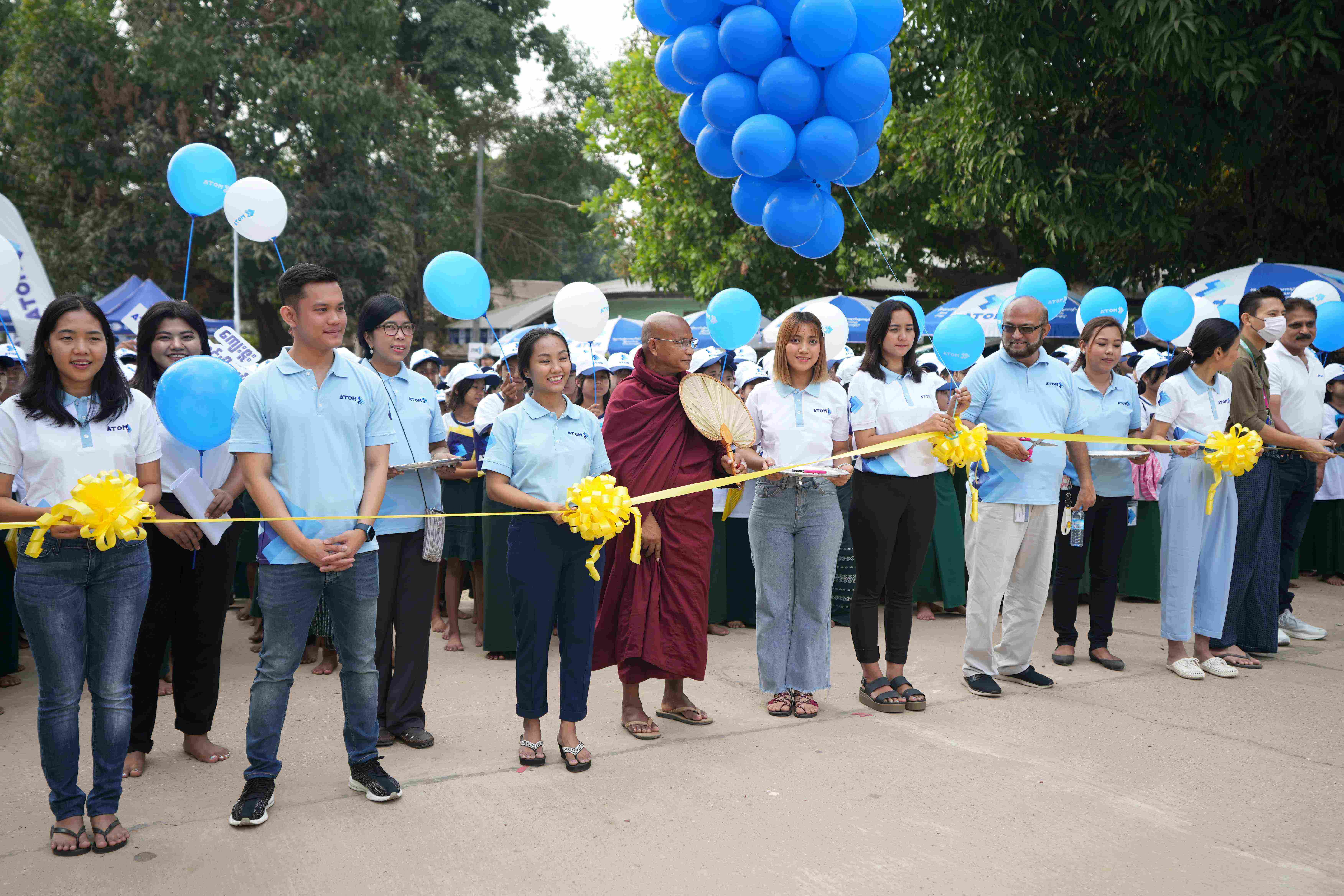 Image: ATOM
Said U Win Paing Kyaw, Deputy Chief Executive Officer of ATOM, "We are honored to support the four selected schools in their efforts to provide ICT training to students. Our donation of the ICT labs is part of ATOM's commitment to advance education, by promoting technology education and creating opportunities for under-represented communities to enjoy a beyond better future."
ATOM surveyed seven schools to assess their suitability for ICT lab donations. The need-based assessment criteria included surveying the location of the school, the age appropriateness of students to receive ICT training, the school's history of providing ICT classes, and the school's commitment to initiate ICT classes for students in the future. Compliance checks to determine if the schools have a monastic school registration or social welfare registration were also conducted.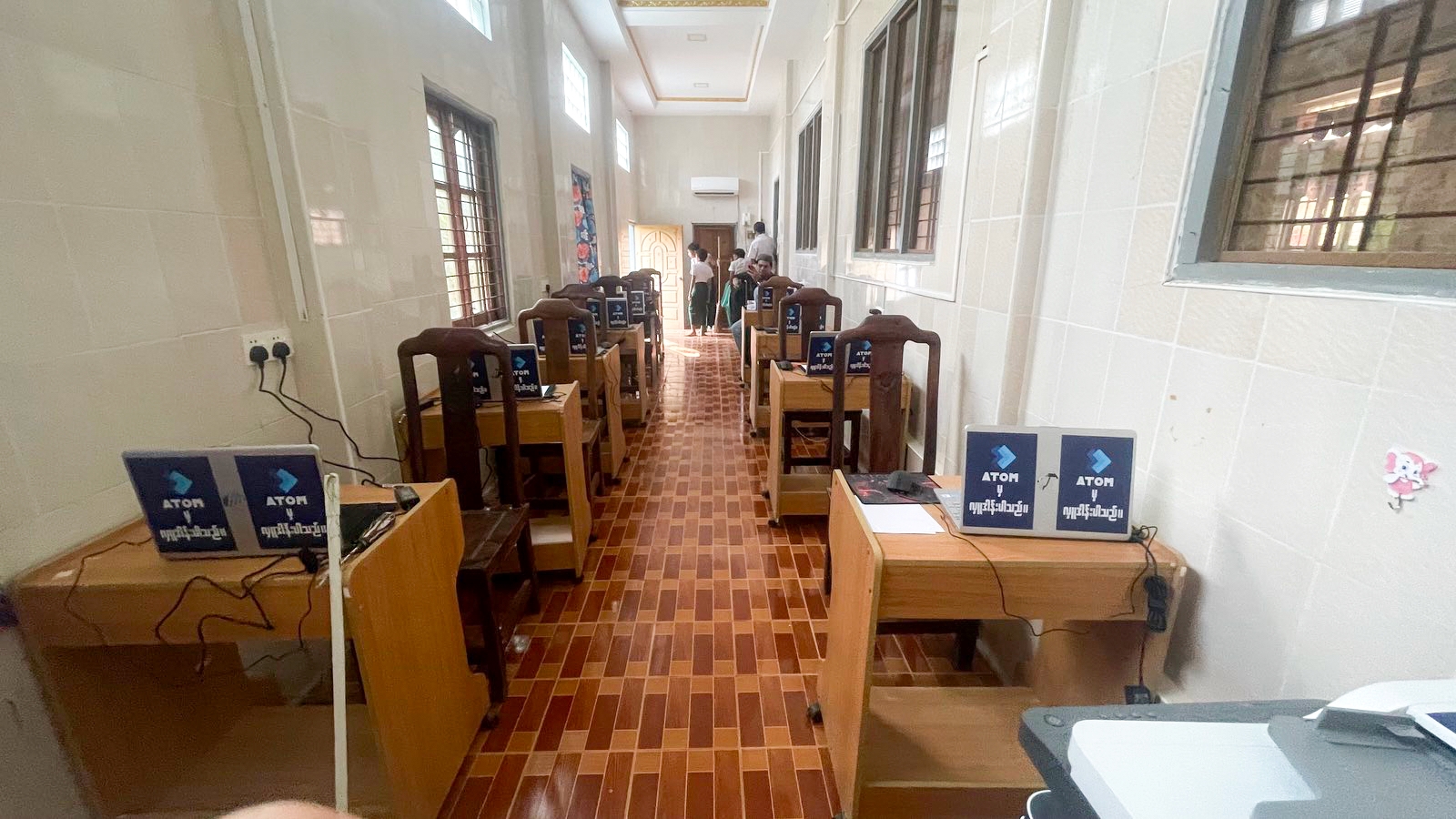 Image: ATOM
ထို့ကဲ့သို့ အဆင့်ဆ
The four schools with the best assessment scores were selected as beneficiaries of the ICT lab donations from ATOM. Each of the four ICT labs will include 10 laptops and 10 computer mice, a printer and copier machine, a voltage regulator device, two ATOM Broadband routers, and a paid-for ATOM Broadband internet subscription.
The installation of the ICT labs is managed by ATOM employees who are serving as volunteers. The volunteers from ATOM, numbering approximately 20 employees, will also visit each school to conduct knowledge-sharing sessions for students. The sessions will focus on basic computer skills, usage of Microsoft applications, using online search engines and email, tips for staying safe online, and tips for searching for jobs online.