MPT Club held International Women's Day promotion program
MPT club offered special promotions namely the International Women's Day Promotion and Mother's Day promotion in March and May.
Through the promotions, MPT club supported a total amount of 4.7 million MMK on behalf of MPT Club members which received 50% amount of redemption points by its customers to non-profit women's empowerment organizations in Myanmar.
MPT club supported 1.5 million MMK through MPT Club International Women's Day promotion to People's Health Foundation (PHF) on 22nd April 2022 and the record of the memorable event could be seen at https://www.youtube/watch?v=eynuq8j1iJc.
Additionally, the MPT club provided 3.2 million MMK to People's Health Foundation (PHF) through MPT Club Mother's Day Promotion on 13th July 2022.
Always exploring to fulfill the requirements of its customers, MPT Club Promotions will be offered monthly and the support of Myanmar women will be part of its monthly initiative. To enjoy MPT Club Promotions, MPT customers need to register and the benefits such as discounts or special gifts from MPT and MPT Club partners of the MPT Club program shall be available.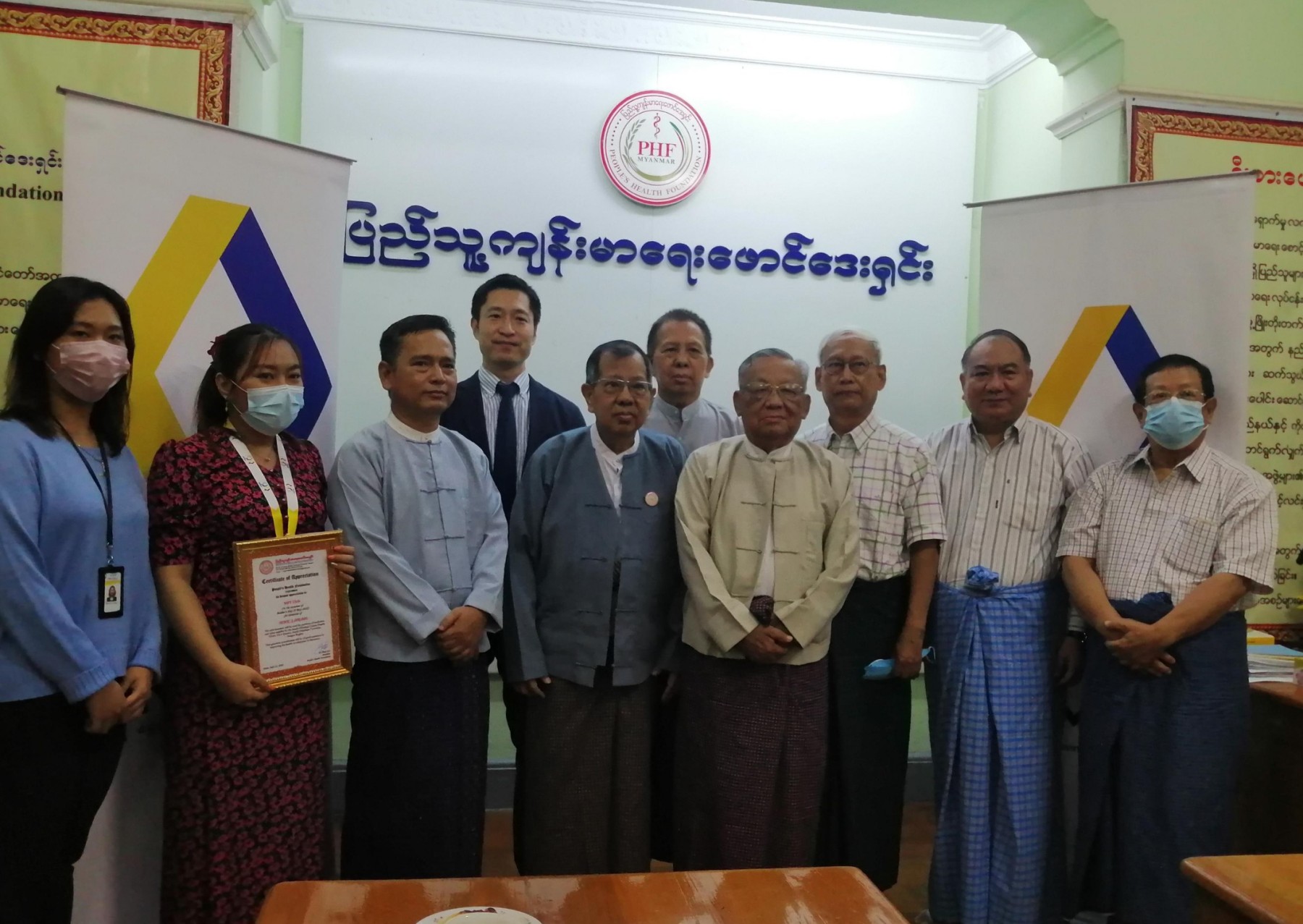 Photo Source https://www.mpt.com.mm/mm/mpt-club-mm/
To register MPT Club
(1) Download the MPT4U App and earn points to redeem data, voice, SMS, and cash back mobile rewards.
(2) Dialing *345# for free of charge and register
(3) Sending SMS "Reg M" for Male (or) "Reg F" for Female to *345#
After registering to MPT Club, MPT Club members will get 50 points as a welcoming gift. Moreover, MPT Club members can earn MPT Club points and redeem with MPT Club Points at MPT partner's products or services and get discounts or promotions from MPT's Lucky5 partners on the 5th, 25th days of every month or specific days.
Visit the following link for more about MPT Partners.