Register MPT SIM Cards with temporarily disable outgoing call properly to use as normal
Non-registered MPT SIM Cards with temporarily disable outgoing calls can now be used as normal by registering with its rules and regulations. MPT users who are expired to register sim card with correct personal information can use MPT4U application (or) Customer Selfcare website of MPT (or) dialing 106 to Call Center, and services like outgoing call, sending SMS, using data, and other MPT services are restricted to use. The final valid for SIM registration is June 30 and the users need to register SIM Cards to use normally.
According to the directorate of the Post and Telecommunication Department (PTD), the users who have expired the Card registration deadline can now be done to register till 2020, June 30 to reopen their temporarily disable outgoing call SIM Cards.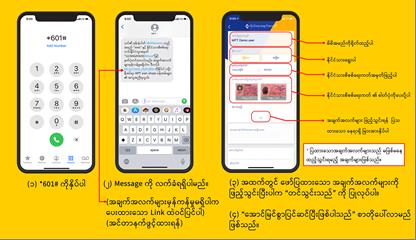 Photo Source https://www.facebook.com/mptofficialpage
MPT users who have disabled outgoing calls can register conveniently from home through dialing *601# (or) MPT4U Application (or) Customer Self-care website of MPT, http://care.mpt.com.mm. MPT users can register their SIM Cards from MPT Own shops, MPT Branded Shops, MPT office in States and Regions (or) other MPT stores.
When doing SIM registration, SIM Card holder's legal name, national ID card, and identification card (Passport and passport photo for foreigner). MPT SIM can be used in the next 30 minutes after a successful registration process.
MR. Tetsunori Nagashima, Chief Commercial Officer of MPT-KSGM Jo said "We understand the importance of a regular SIM card, and want to keep in touch with their family, friends, and colleagues for MPT customers. We also planned the service to register SIM cards online for users from home as MPT users need to register SIM cards with their legal name, national ID card."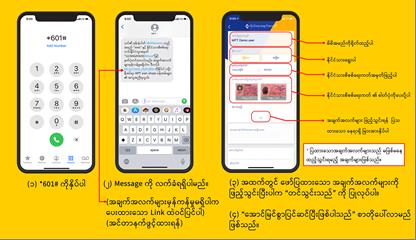 Photo Source https://www.facebook.com/mptofficialpage
SIM registration is an important matter and major issue nowadays by telecommunications operators around the world to avoid the shortage of mobile phone numbers and to prevent the perpetrators of illegal crimes. It is also an important part of the registration of certain SIM cards and registration to avoid unexpected interruptions in the use of telecommunications services.
For more information about MPT sim registration, dial the hotline number 106 or check the MPT website https://www.mpt.com.mm or the official Facebook Page of MPT https://www.facebook.com/mptofficialpage.