Myanmar's Fourth Operator, MYTEL, to be Available Soon
The services of My Tel, the fourth Telecom Operator of Myanmar's mobile phone and mobile Internet, will be available starting from January 2018. According to the news, the services will be the same, but with lower prices and so many people are interested in it.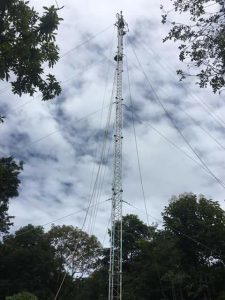 Photo: MyTel Myanmar Tower Group
My Tel, the collaboration of Myanmar National Telecom and Vietel, plans to implement up to 5000 infrastructure before the early 2018. Vietel owned by the Ministry of Defense of Vietnam tried to technically corporate with Myanmar in 2014 but it did not succeed. Recently, the target of Vietel is people from rural areas and the infrastructure is starting to be built, with the investment of $2 billion for distributionn.
The sim card for the mobile phones will be distributed in January 2018 and the numbers will start with 096. According to further news, beside the on-going infrastructure of MyTel, MECTel, the corporation of the ministry of defense of Myanmar and another private company helps Tower 1000 and 13,000 kilometres of Fiber Optic Cable and other technological helps as well.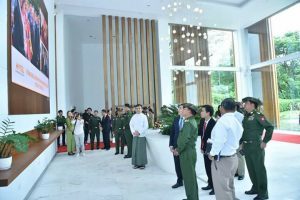 Photo: MyTel Myanmar Facebook Page
For network, 900 MHz and 2.1 GHz Bands are used and the target for the distribution is those in the rural areas where the influence of the mobile network is still weak, MyTel said. Currently, the Internet services for work is available and for Fixed Broadband Services,
IPLC "International Private Leased Circuit"
DPLC "Domestic Private Leased Circuit"
DIA "Dedicated Internet Access"
IP transit, and
IP-VPN. The prices will be differed according to types of Bandwidth and connection and distance.
Source: DevTelecoms, MyTel Myanmar
Hein Lin Htun