OHAYO Japanese Language Center for Japanese learners (Interview with Ma Ei Ei Min, Founder of OHAYO Japanese Language Center)
OHAYO Japanese Language Center is a language center for young people who want to learn Japanese language and who want to start career in IT industry in Japan. It's also a place for young people who think that learning Japanese is essential.
OHAYO Japanese Language Center was launches in January 2019. It was started with the purpose of sharing Japanese Language with youths. Also to support, young people to learn Japanese language and start their careers in Japan.
Ma Ei Ei Min, Founder of OHAYO Japanese Language Center explained "We only use effective method that teach only a few learners. Since it started, we only provide classes with 5 learners or 10 learners. As we limit the number of learners, the total number of learners is still a small group of people for a period. We closed for almost 2 years after the COVID-19 outbreak. At that time, we provided online classes. Starting around February 2022, offline classes were reopened at our language school."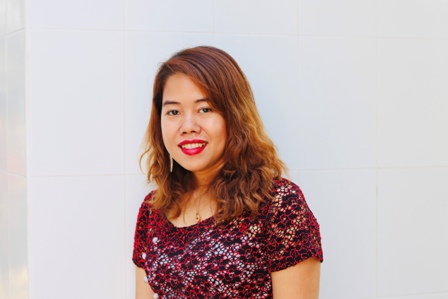 Photo… Ma Ei Ei Min, Founder of OHAYO Japanese Language Center
We also started IT classes at the same time as the OHAYO Japanese Language Center, but it wasn't successful. May be young people were still not very interested in IT classes at that time. Currently, we have already provided and achieved success with IP Class, FE Class which are the sub-course of ITPEC and Japanese only courses. In addition, Japanese Special Classes, Level classes as well as ITPEC Classes are available.
"In terms of the course fee, the IT Class is charged at an affordable price. Even teachers are teaching for free. In addition to IP Class and FE Class related to ITPEC, subjects such as JAVA are currently open. We will continue to open new classes later. Japanese N5, N4, N3, N2 classes are available currently. We will also award learners a certificate," she added.
If you are taking a course at OHAYO Japanese Language Center, learners can pay the course fee in two installments for those who cannot pay the course fee at once. Plus, we have also made arrangements for free admission. We will also make an application related to our language center.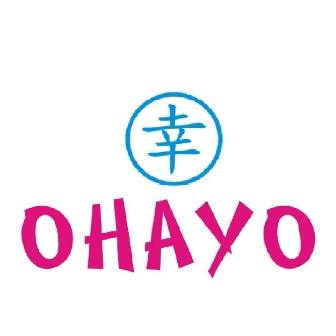 Photo Source https://www.facebook.com/OHAYO-Japanese-Language-Center-357801321698042
"Skilled worker courses are also going to be opened in the future. Japanese and IT classes will continue to open as usual. The new batches will start again in October for those who ask if the course has opened. We are going to add free educational class. New, online classes are being taken a break and will start later," she continued to explain.
The current course fee is around 180,000-150,000 kyats, and the 5 months Japanese 5/4 Level course is set at around 500,000 kyats. IP Class and FE Class are set at around 500,000 and 600,000 respectively. Those who want to attend the course can pay with KBZPay or pay directly in cash.
"We are welcome to attend courses in OHAYO. Learners will know the benefit by themselves after attending. We are teaching effectively to really learn every course. I'd like to say that we don't teach with the mindset of getting money, but focus on the education of the students," she said.
Visit the link below for more.
https://www.facebook.com/OHAYO-Japanese-Language-Center-357801321698042