Viber introduces Experience Myanmar Viber Channel to Boost Tourism
Viber has teamed up with the country's top online travel agency; Flymya and launched Experience Myanmar viber Channel to boost Myanmar tourism industry.
Along with a brand-new Chatbot of the same name, it serves as a one-stop platform for all things related to travel within the country.
Viber, known for its free and secure communication, has long been instrumental in aiding domestic and international tourists to stay connected. In Myanmar as well, Viber stays true to its commitment to supporting the local tourism board by creating an all-in-one Channel for travelers that will soon be supported by a chatbot in collaboration with Flymya.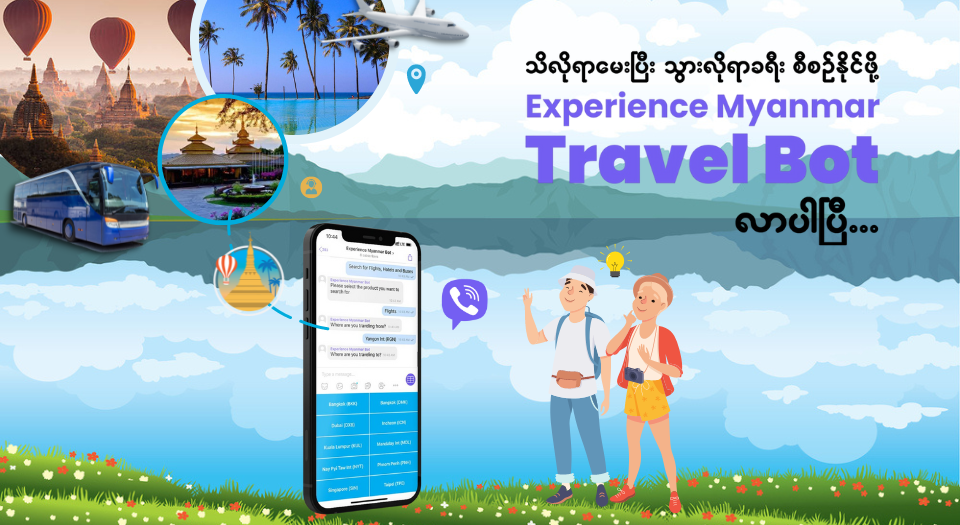 Photo Source https://www.facebook.com/viber
The messaging platform has made the process of traveling in Myanmar easier than ever by covering the entire user journey within one Viber ecosystem.
This means that users can receive the latest travel advisories in the Channel and book tours or chat with a real customer service agent through the Experience Myanmar Bot. They'll also be able to book domestic and international flights, purchase bus tickets, and make hotel reservations for the duration of their stay.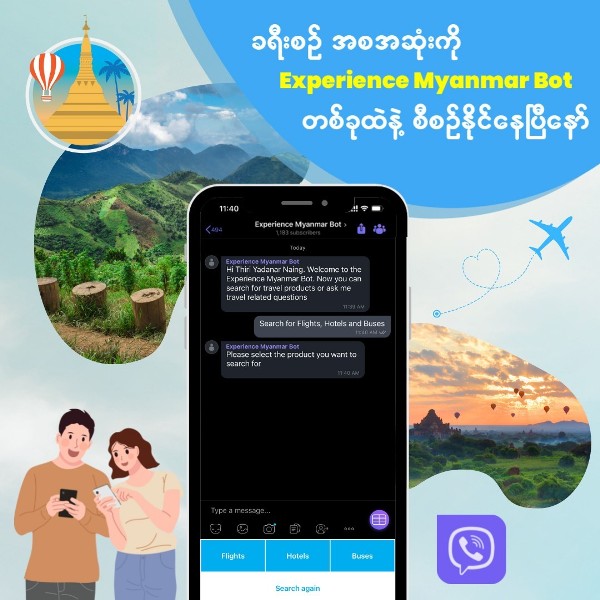 Photo Source https://www.facebook.com/viber
Users can also find important travel-related information within the Channel. And since its launch early this year, members have received daily travel news, must-see destinations, polls, quizzes, and exclusive travel packages and special promos.
Users can now join the Channel, along with over 500,000 others, to experience Myanmar the Viber way: with daily travel information at your fingertips, exclusive promos for bookings, and a 24/7 customer service representative. The Experience Myanmar Bot was launched on 29th August, giving ample time for tourists to plan their travels ahead of the peak season.