Samsung Electronics proves its eminence with a spot in the list of Five Best Global Brands 2022 and the SEAL Business Sustainability Award
Samsung Electronics, a leading multinational electronics corporation wraps up 2022 with an announcement that it has taken a spot in the list of Five Best Global Brands 2022 by Interbrand for its double-digit increase in the brand value for two consecutive years. Additionally, Samsung Electronics also won the 2022 SEAL Business Sustainability Award for its innovative sustainability efforts.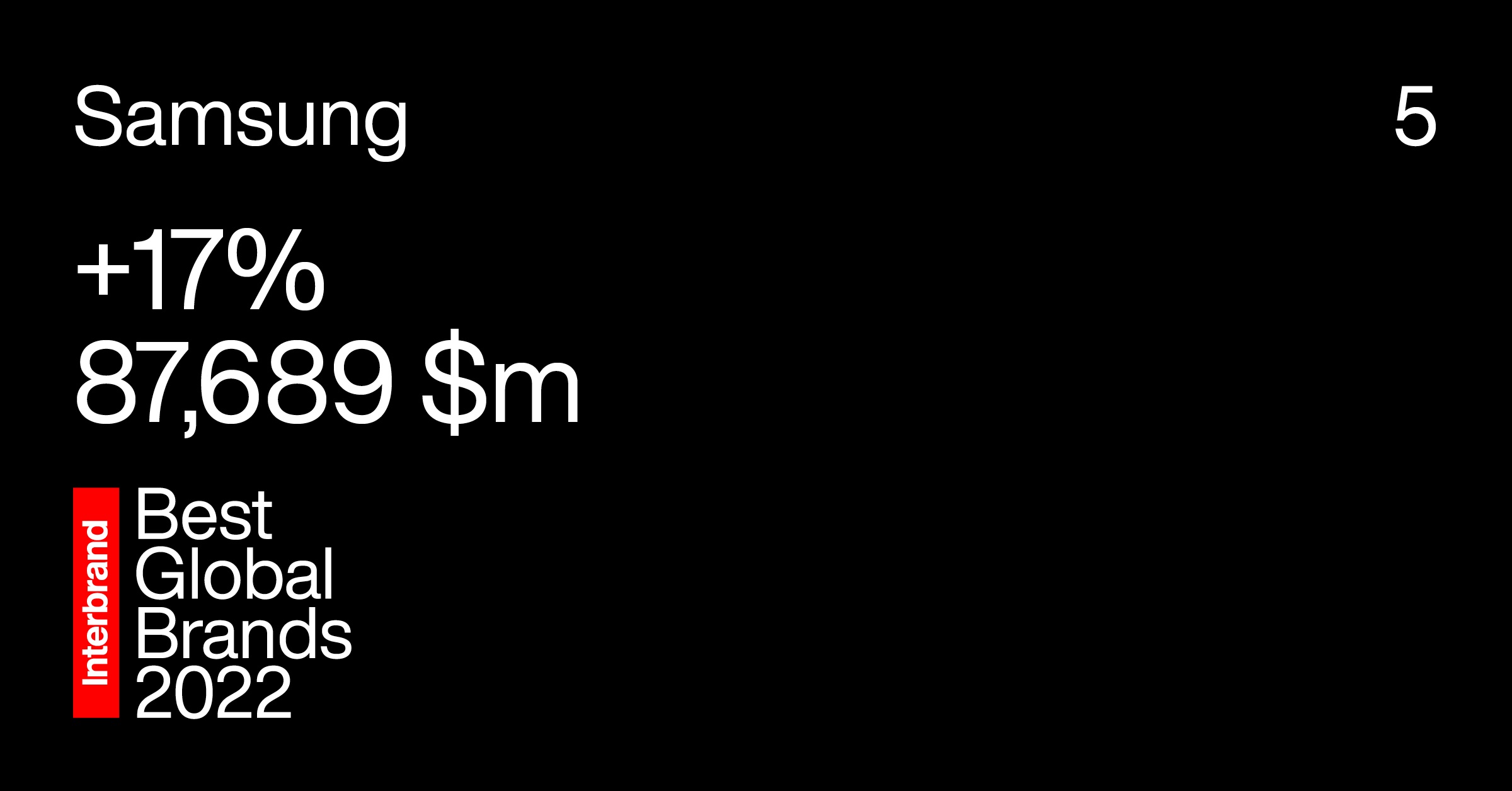 Image: Samsung
Samsung Electronics was also recognized by Interbrand, a global brand consultancy, as one of the top five in the Best Global Brands 2022. Each year, Interbrand announces the world's top 100 brands, and for this year, Samsung's brand value was evaluated for USD 87.7 billion, which represents 17% growth compared to USD 74.6 billion in 2021, ranking the company in fifth place for three years in a row. The achievement was based on Samsung's restored financial performance and higher demand for memory due to an increase in data usage. In 2021, Samsung scored a brand value growth of 20% compared to 2020 and this year, continues the double-digit growth.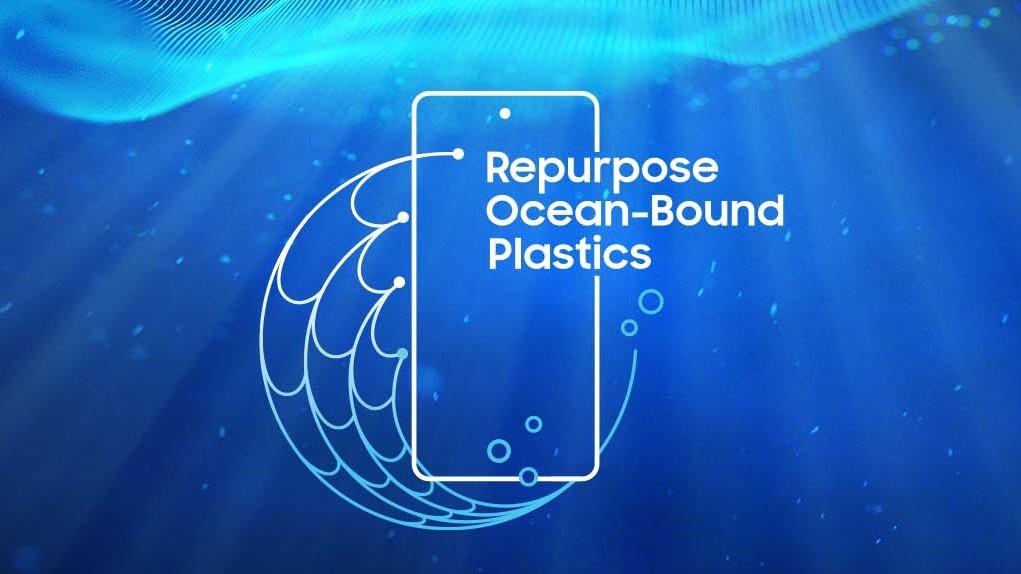 Image: Samsung
For its innovative efforts to transform discarded fishing nets into high-performance, recycled materials for Galaxy devices, Samsung Electronics earns the prestigious SEAL Business Sustainability Award which honors the most impactful sustainability initiatives and top companies that drive environmental progress.
"A staggering 640,000 tons of fishing equipment are abandoned in the ocean each year, trapping entangling marine life and damaging coral reefs," said Matt Harney, Founder of SEAL Awards. Samsung Electronics successfully repurposed ocean-bound plastics and incorporated them in the Galaxy S22 series and since then, has used the material in design throughout the Galaxy ecosystem, including in tablets, laptops and earbuds.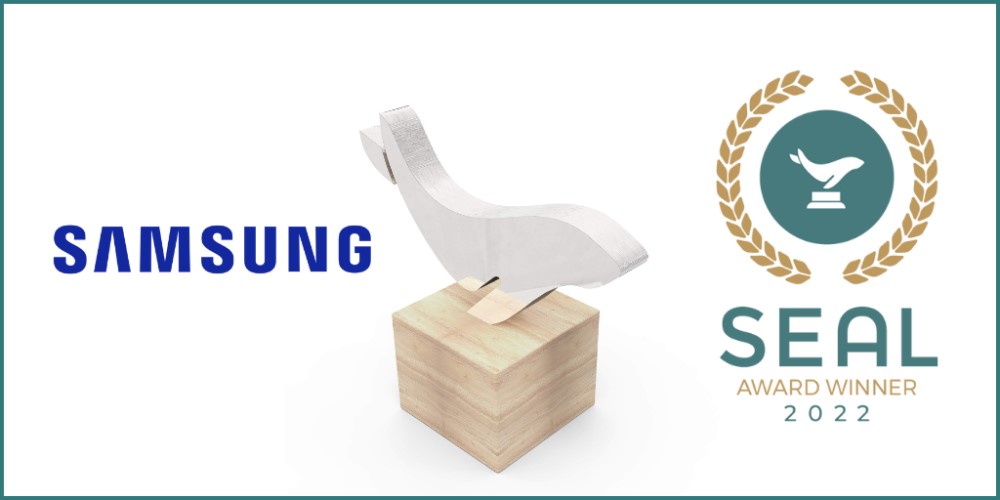 Image: Samsung
With awesome achievements every year, Samsung Electronics pledges that the entire company will work together as a team to provide a better and more satisfying customer experience moving forward, and also commits to continuing its sustainability journey to deliver even more tangible climate actions.